Special Deals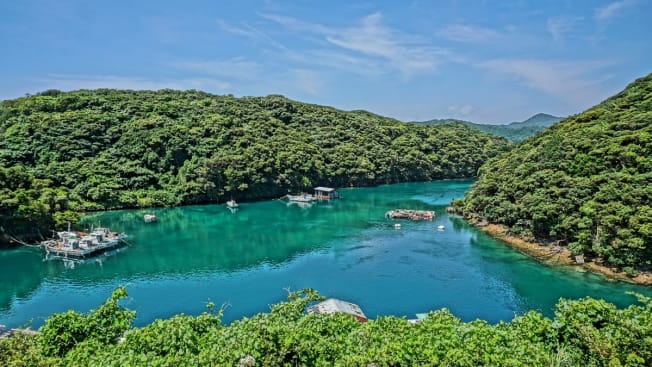 Duration:
July 1 to December 31, 2020
Overview:
The Goto Islands are located in Nagasaki Prefecture off the coast of the capital city of Nagasaki. The islands are known for their importance as a foothold for Christianity in Japan during the 16th century. Many of the Catholic churches and villages on the Goto Islands are now a UNESCO World Heritage Site known as the Hidden Christian Sites in the Nagasaki Region.

One notable site is Kashiragashima church on Kamigoto Island. This church was an important sanctuary for Christian migrants, and its legacy has made Kamigoto known as "the island of prayer." Visitors can travel to the historical Goto Islands on the archipelago's local steamship The BIG EARTH.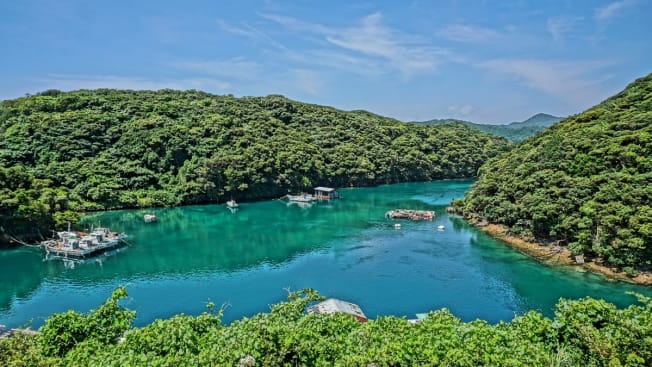 Benefits
Overseas visitors can enjoy:

A special 2020-only discount on rides from Nagasaki Port to Tainoura Port for 2020 yen.
A free serving of Goto Tenobe ("hand-stretched") udon for those with birthdays with "2" or "0" in the date.
How to get involved
Please show the corresponding campaign page from the JNTO website on your smartphone, or bring a printed copy of the corresponding page. Please show your passport at the ticket office.
Eligibility
No Restrictions.
Conditions
Those with Japanese citizenship may not participate in this campaign. You must show your passport at the time of boarding. Souvenirs will be provided at the ticket counter on the day of the voyage. The campaign is limited to those who are staying in Japan during the campaign period. Reservations cannot be made for dates outside the campaign period. Cashless payment made in currencies other than Japanese yen is accepted.
Disclaimer
The Company is not liable for any claims, including any loss, debt, damage, expense, troubles between applicants or between an applicant and a third party resulting from applying to this campaign or winning therein. The Company may change or cancel all or part of this campaign without prior notice to applicants. If the Company deems it necessary, this Agreement can be changed without prior notice to applicants, and measures necessary to ensure the proper operation of this campaign can be taken.
Please be aware that we cannot accept responsibility for any damage caused by the failure to access, register, or display this service due to delays or malfunctions due to the concentration of access to this service or status of the communication links, etc., or any subsequent events therefrom. Applicants are responsible for internet connection fees and communication costs for applying in this campaign.
Information
Venue Name and info
Voyage from Tainoura (Kamigoto) to Nagasaki
Venue Address
Shin-Kamigoto-cho, Minami-Matsuura-gun, Nagasaki Prefecture
Inquiries
Tel.: Goto Sangyo Kisen, General Affairs Department 095-820-0248
E-mail: info@goto-sangyo.co.jp
Languages supported: English
Site URLs