Come enjoy diving
in the seas of Japan
Special Deals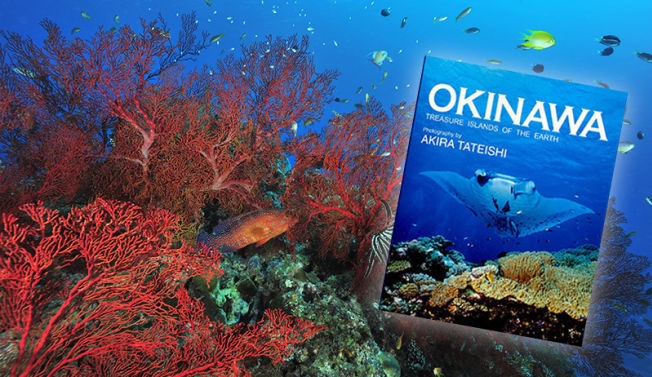 Duration:
January 1 to December 31, 2020
(Applications must be made at least 10 days prior to the date your diving will take place.)
Overview:
Japan is a mecca for scuba diving and even has sites within easy distance from Tokyo. There is tropical diving, ice diving, wreck diving, and in the southernmost region of Okinawa Prefecture, you can also swim among giant manta rays. Divers can explore stunning coral formations, exotic flora and fauna, and steep underwater cliffs.

In 2020, overseas visitors who come to enjoy diving in the seas around Japan will be presented with a beautiful photo book showing underwater sites in Okinawa, which contains photos taken by Japan's leading marine photographer Akira Tateishi.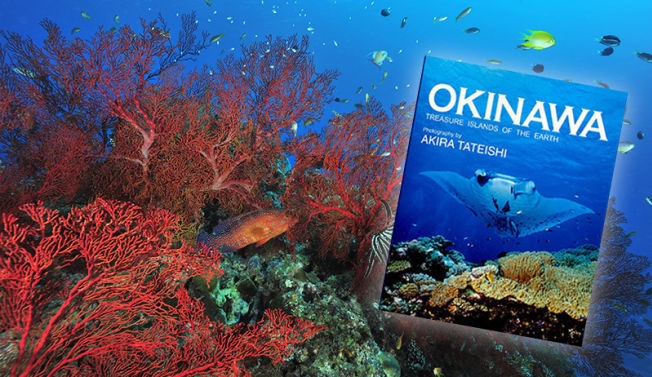 Benefits
Come dive in the seas around Japan in 2020 and you will be eligible to receive an underwater photo collection showing popular diving spots in Okinawa Prefecture. This valuable collection shows photos taken by Akira Tateishi, Japan's leading underwater photographer.
How to get involved
Please let us know in advance the dates and times for your diving vacation and the dive shop you will be using. We will send the photo book to the shop before your arrival, and you will receive it after enjoying your diving adventure.
Conditions
Limited to visitors in Japan during the campaign period. Note that even if the reservation date is within the campaign period, you will be ineligible if your stay in Japan falls outside the period.
Disclaimer
The Company is not liable for any claims, including any loss, debt, damage, expense, troubles between applicants or between an applicant and a third party resulting from applying to this campaign or winning therein. The Company may change or cancel all or part of this campaign without prior notice to applicants. If the Company deems it necessary, this Agreement can be changed without prior notice to applicants, and measures necessary to ensure the proper operation of this campaign can be taken.
Please be aware that we cannot accept responsibility for any damage caused by the failure to access, register, or display this service due to delays or malfunctions due to the concentration of access to this service or status of the communication links, etc., or any subsequent events therefrom. Applicants are responsible for internet connection fees and communication costs for applying in this campaign.
Information
Venue Name and info
Diving shops throughout Japan (stores that are not members of Marine Art Center Co. Ltd. are also eligible)
Venue Address
Nationwide
Inquiries
Phone: Marine Art Center Co. Ltd. 03-3222-0311
E-mail: mdweb@marinediving.co.jp
Language supported: English
(Contact information for site visitors: campaign page is created at https://en.marinediving.com/)
Site URLs
Credit: Marine Art Center