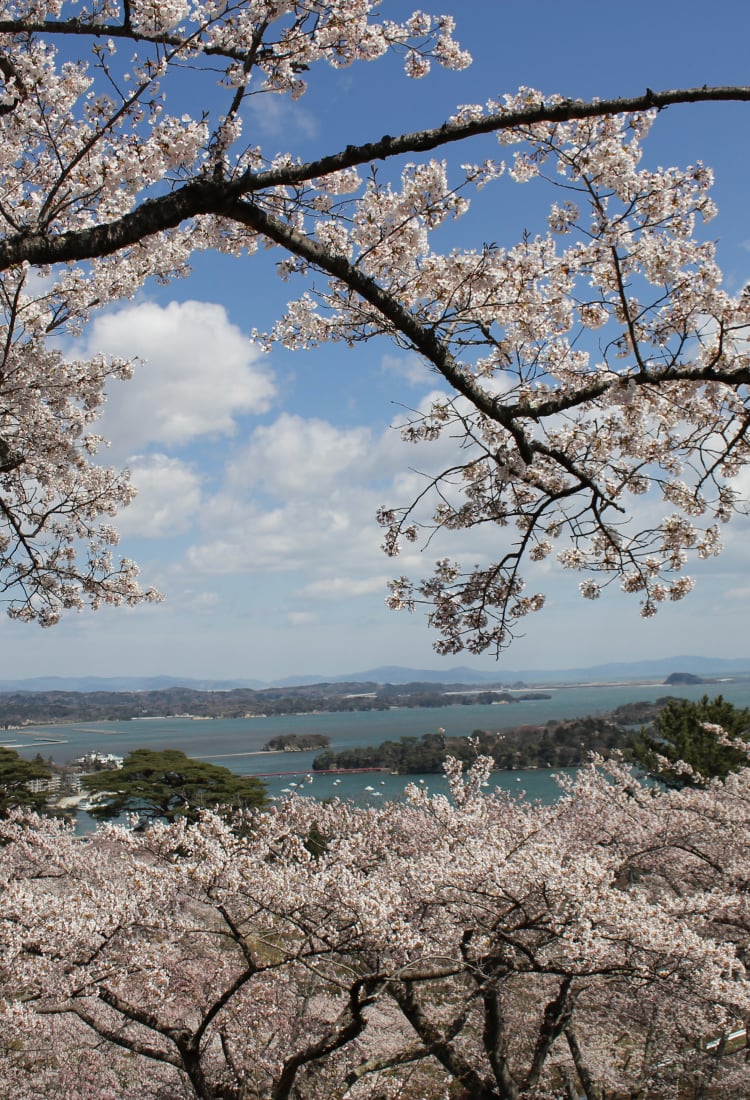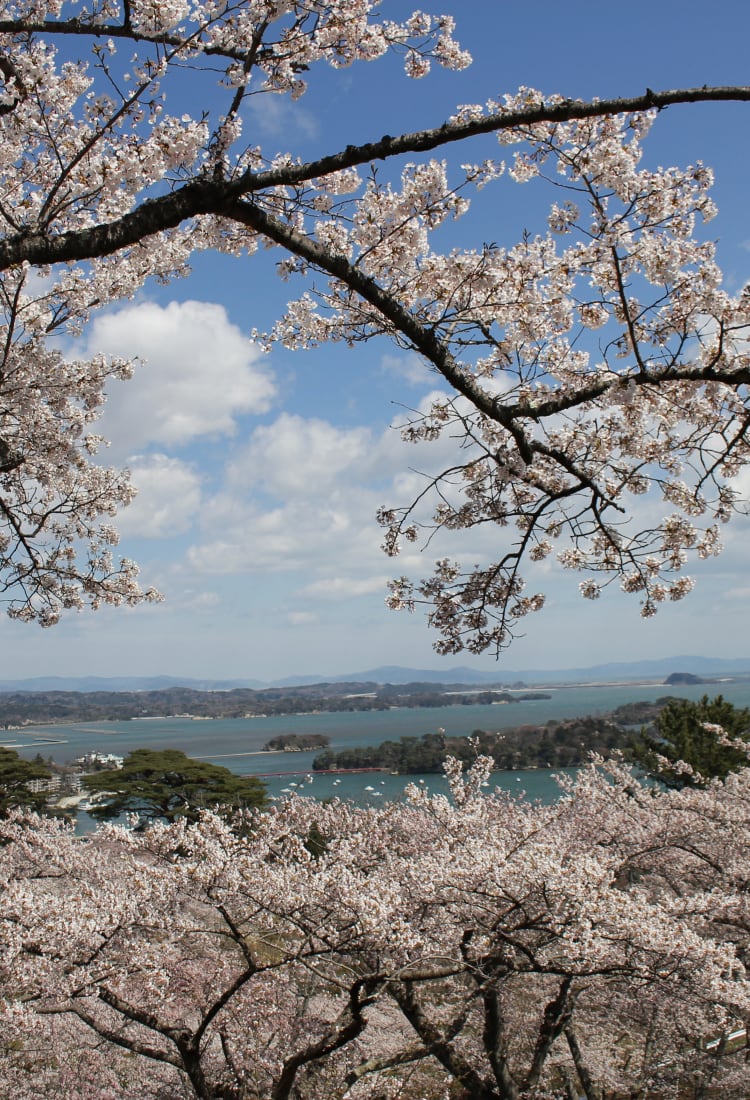 Tohoku
Miyagi
The gateway to Tohoku: Japan's north country
Photo copyright: ©Miyagi Prefecture
Hot spring resort towns, historical attractions, festivals and the iconic Matsushima Bay draw visitors from far and wide
You can find hot spring resorts such as
Akiu Onsen
, Sakunami Onsen and
Naruko Onsen
throughout Miyagi Prefecture. In the city of
Sendai
, a former castle town, visit the impressive mausoleum of warlord Masamune Date, Zuihoden, and the ruins of Sendai Castle. A trip the remote and mysterious
Zao Fox Village
, where foxes roam freely, is a highlight of Miyagi, and the
Tanabata Festival
, held at the beginning of August, attracts more than two million spectators. Visit Miyagi's majestic coastline to sample fresh seafood from some of Japan's most fertile fishing grounds.
A trip from Tokyo to the capital city of Sendai takes an hour and a half via the JR Tohoku Shinkansen. There are also domestic flights from Osaka, Sapporo, Hiroshima, Kobe, Fukuoka, Nagoya, Izumo and Okinawa, reaching Sendai Airport in one or two hours.
From Tokyo, take the Komachi, Hayabusa or Hayate shinkansen trains. You'll arrive in Sendai in just over an hour and a half. The slower Yamabiko trains take about two hours. Sendai Airport serves flights to and from most large Japanese cities such as Nagoya, Okinawa and Hiroshima. Local trains and highway or night buses from Tokyo are the cheapest options, each taking about five to six hours. Buses allow relatively comfortable seats and stops at rest areas. Another option is to take a series of local trains, which offer unmatched views of the Japanese countryside.
Don't Miss
Matsushima Bay, widely considered one of Japan's greatest scenic spots
Fantastical "snow monsters" on the slopes of Zao in winter
Cuteness overload at Cat Island or Zao Fox Village
Soaking in the healing hot-spring waters of Akiu Onsen, Sakunami Onsen and Naruko Onsen
Trending Attractions in Miyagi
Zundamochi

A simple, vibrant green dessert of unsweetened mochi rice cake topped with sweet edamame paste. Toast topped with edamame paste is also popular. (Photo: ©Miyagi Prefecture)

Naruko Dolls

These finely hand-painted wooden dolls are actual head turners that squeal when rotated. This quirk distinguishes Naruko kokeshi from other Japanese kokeshi dolls. (Photo: ©Miyagi Prefecture)

Shiroishi Umen

A short, wheat flour noodle, similar to somen, eaten cold in the summer and warm in winter. Prepared without oil, Shiroishi umen are healthy and easy to digest. (Photo: ©Miyagi Prefecture)

Sasa Kamaboko

Formed from whitefish that is minced, seasoned and then baked or steamed to create a tasty little fish cake with variations in texture from region to region. A staple of Japanese cuisine. (Photo: ©Miyagi Prefecture)

Gyutan

Called gyutan in Japanese, beef tongue is a delicacy you can enjoy at yakiniku restaurants and specialty restaurants, grilling the thin slices and dipping them in yuzu, salt or a special house sauce. (Photo: ©Miyagi Prefecture)

Naruko Lacquerware

This lacquerware tradition in Naruko dates back to the early 1600s.Typical Naruko shikki styles range from traditional clear lusters to playful contemporary designs with faux marble patterns or distressed patinas. (Photo: ©Miyagi Prefecture)
Spring

The "Echo Line" road reopens, still flanked by walls of snow, while over 1,000 cherry trees burst into color along the Shiroshi River. (Photo: ©Miyagi Prefecture)

Summer

Miyagi is at its liveliest, with a famous island-dotted bay, towering waterfall, the nation's largest cooking pot, Cat Island and a Tanabata festival all compete for your attention. (Photo: ©Miyagi Prefecture)

Autumn

Fall means leaves aflame with color blanketing Naruko Gorge, warming up in the prefecture's many hot springs and dancing to the music of the Jozenji Street Jazz Festival. (Photo: ©Miyagi Prefecture)

Winter

The frigid cold turns trees into fantastical "snow monsters," Zao Fox Village is enveloped in white, and holiday illuminations brighten the nights. (Photo: ©Miyagi Prefecture)