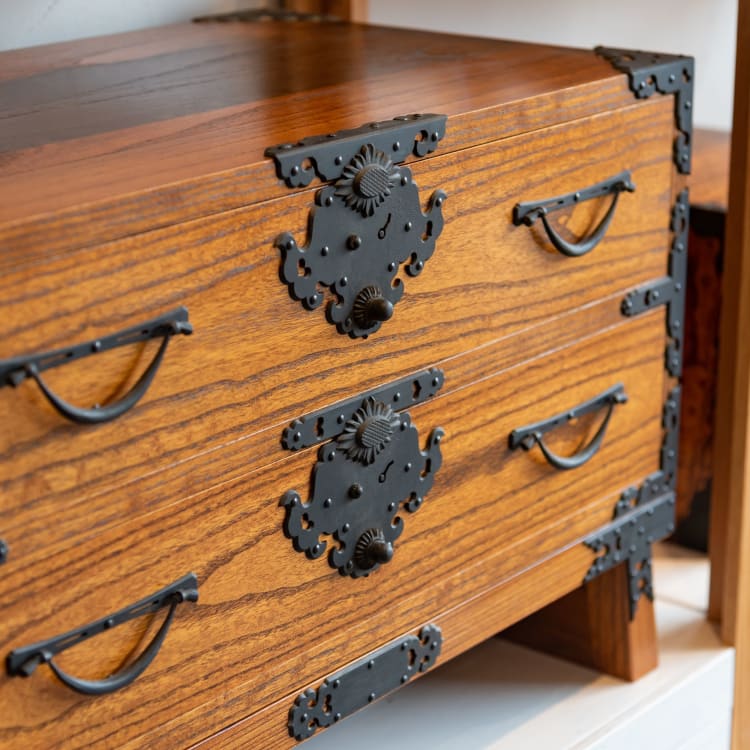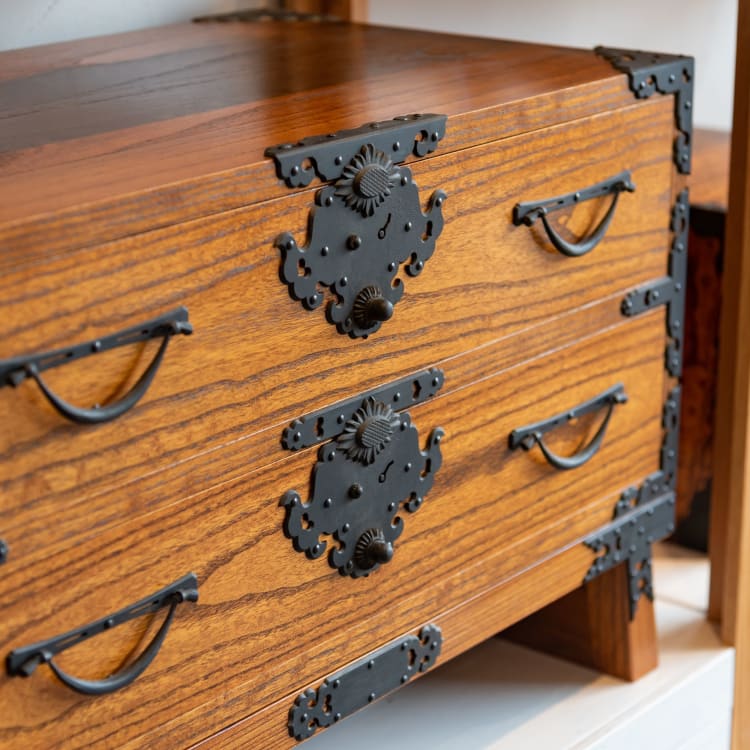 GUIDE
Echizen: A treasure trove of traditional crafts, centuries-old shrines
[Sponsored] Discover one of Fukui Prefecture's most historic areas
Echizen stands for artisanal excellence
Echizen City in Fukui Prefecture is a must-visit location for anyone interested in traditional crafts and handmade goods. Centered around the Hokuriku Main Line, the city roughly divides into an eastern half that specializes in knives and paper and a western half that concentrates on knives and tansu storage chests. Sabae City, which sits next door to Echizen, is famed for its traditional handicrafts and lacquerwork. Visit both cities to deepen your knowledge of Japan's artisanal excellence while expanding your knowledge of local culture and history. Eye-catching architecture at Okamoto-Otaki Shrine
Okamoto-Otaki Shrine comprises two shrines—Okamoto Shrine and Otaki Shrine—under a single roof. The building stands atop a hill in the Otakicho area (about 20 minutes by car from Takefu Station). It was designated as an Important Cultural Property in 1984, thanks to its eye-catching Edo-period (1603–1868) architecture. The shared main hall features a complex roof structure with a unique, wave-like shape, unlike any other in Japan. Okamoto Shrine is the only shrine in the country dedicated to paper. A festival celebrating Kawakami Gozen—the deity of paper—is held each May. The festival's history stretches back 1,300 years. Chiyozuru Kuniyasu: the "father" of Echizen blade-smithing
To learn more about the important role blade-smithing plays in Echizen's history, visit Chiyozuru Shrine in Kyomachi, a mere 10-minute walk from Takefu Station. Though a somewhat modest attraction, the shrine deifies Chiyozuru Kuniyasu, the founder of Echizen Uchihamono (Echizen-forged blades).
Chiyozuru moved from Kyoto to Fukui approximately 700 years ago in search of metalwork-friendly water. He subsequently laid the foundation for Echizen's knife-making industry by smithing high-quality blades and improving the quality of sickles and other domestic tools. Local stories say Chiyozuru drew water from a nearby well to forge his blades. Untouched by time
Around 1,300 years ago, Takefu was an important seat of power in Fukui. In 2005, Takefu merged with another town to create Echizen City. Takefu escaped damage during World War II, so traces of its former glory—such as old streets and shrines—still remain. More than 100 temples stand in the central part of the town, and warehouse spaces in some old houses have been renovated and converted into bars and eateries. For head-turning views, head to the downtown area of Kura no Tsuji (Storehouse Street), which is lined with white-walled warehouses that belonged to traders in bygone days. Visit Japan's tansu mecca
Get a fascinating glimpse into Echizen's furniture-building history by heading to Tansu Street in the central part of the city. The 15-minute walk from Takefu Station takes you past Kura no Tsuji to a picturesque street lined with workshops where you can browse and buy Japanese- and Western-style furniture.
Tansu, which gives the street its name, is a type of mobile storage chest long associated with Echizen. Though tansu chests are commonly constructed using elm, chestnut, pine, cedar and cypress woods, Echizen builders have long favored Japanese zelkova and paulownia. After the wood has been assembled, it is coated with lacquer and finished with metal fittings. Surprisingly, tansu are built nail-free and held together entirely by wooden joints. These elegant, functional and sturdy storage units are a testament to the area's woodworking, metalworking and lacquerwork artistry.
Though it is possible to visit some Tansu Street workshops, they are not specifically geared towards tourists, so no English support is provided. Tradition and artistry thrive at Oyanagi Tansu
To observe tansu being constructed, head to the Oyanagi Tansu shop, a 10-minute walk south of Tansu Street. With over 100 years of history, the Oyanagi family has passed its tansu-crafting skills down through the generations. Norikazu Oyanagi, who currently runs the shop, is a fourth-generation tansu craftsman. Norikazu began training as a woodworker at the age of 19.
Upon entering the shop's stylish interior, you will encounter much more than tansu chests. In addition to custom-made furniture and fittings, the shop sells a variety of wooden goods, including elegant coasters and building blocks under its "kicoru" brand name. An open workshop at the back of the store allows visitors to see artisans crafting their wares. (Note that information is only provided in Japanese). Accommodation in the Echizen area
Accommodation-wise, business hotels hold sway in Echizen. For slightly more spacious or tourist-oriented lodgings, head to nearby Fukui City—only 20 minutes by train—or book a stay in a hot spring-based facility to soak your tired muscles after a long day of exploring.
Getting to Echizen
Echizen is easily accessible via the Hokuriku Main Line, which stops at JR Takefu Station in the heart of the city. Limited express trains from Kanazawa or Kyoto take around 90 minutes to reach Echizen. Express buses run from Osaka and other areas. The Hokuriku Shinkansen line (which links Tokyo with Ishikawa Prefecture) is currently being extended to Fukui and is expected to open by 2023.
Kura no Tsuji Street and Tansu Street are a short walk from Takefu Station. Taxi or rental car are good ways to get around the knife- and paper-making districts. Alternatively, hire a bike in front of the station. It only takes 20-30 minutes to reach the manufacturing districts, and the land is flat, making it an attractive option when the weather is clement.
Did this information help you?
out of found this information helpful.