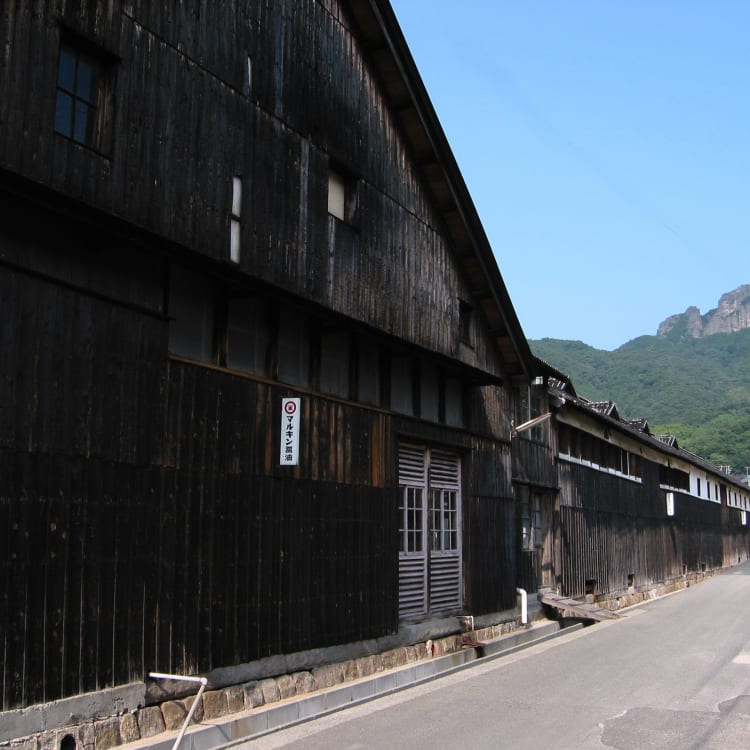 GUIDE
Experience the cultural and culinary arts of Kagawa
[Sponsored] Kagawa prefecture on Japan's island of Shikoku is a cultural hub and center of traditional and modern culinary practices
Make cultural and culinary connections in lesser-experienced Kagawa prefecture
Kagawa


is one of the four prefectures on Shikoku


, the smallest of Japan's main islands. Visitors to Kagawa can sign up for a range of experience programs to discover the prefecture's deep cultural and culinary connections.
Discover why Kagawa is known as the "udon prefecture" by taking an udon noodle tour, and head to the atmospheric streets of Shodoshima and Odeshima


to taste some of the best olive oil and soy sauce in Japan. Island-hop on the Seto Inland Sea, wander olive and citrus groves, and get hands-on with udon-making and bonsai-shaping, along with a host of other experiences. If you are looking for things to do in Japan, think Kagawa. Deep, flavorful soy sauce steeped in tradition
Shodoshima and Odeshima are islands off the Kagawa coast in the Seto Inland Sea. These islands might seem quaint and idyllic, but they are serious heavyweights within Japan's culinary culture.
Shodoshima is Kagawa's largest island. Its scenery is a mix of beautiful beaches, deep gorges, olive groves, and terraced rice fields, and has a culture of importing soybeans. Several soy sauce breweries open their doors to visitors to educate guests on ancient soy sauce production techniques.
The brewers use large wooden barrels to lock in the umami flavor that gives Shodoshima soy sauce its distinctive character. Tasting styles depend on the brewery—from sips of sauce straight from the bottle to delicate drizzles over a traditional Japanese dessert. Pick perfect olives
Inoue Seikoen is an olive and citrus farm on the island. Visit the farm to wander the groves, pick olives, and discover the process behind making olive oil in the on-site factory (only during scheduled times of olive oil production.) Alternatively, head to the Yamasan shoyu factory to learn about soy sauce brewing and the process behind making tsukudani—fronds of seaweed that have been simmered in soy sauce. Adding a small amount of tsukudani to a bowl of rice adds an intense hit of flavor. Olive beef—beautifully marbled meat
Odeshima is a small island sandwiched between Shodoshima and Teshima. The cattle farmers of Odeshima are responsible for some of Japan's high-grade Wagyu. The farmers feed pressed Shodoshima olives to the cattle—a process that gave rise to the moniker "olive beef." Olive beef is on the menu at the island's hotels and barbecue restaurants. Island-hopping on the Seto Inland Sea
There are many islands to explore on the Seto Inland Sea; one of the best ways to access them is by cruise ship. Ships generally depart from Takamatsu before heading to the remote islands. Take in the beauty of Shodoshima with its many natural attractions, including a deep gorge and sandbar, before heading to the smaller islands, such as Naoshima and Teshima. Rent a bicycle to fully explore the islands. Slurp Sanuki udon noodles in Takamatsu
Takamatsu


is a beautiful port city in central Kagawa. While the delicacies of Kagawa's islands revolve around olive beef and soy sauce, Takamatsu is centered around Sanuki udon—thick, wheat-flour noodles.
Sanuki udon is served in many different ways. Choose from straight noodles, or noodles stewed with seasonal vegetables, meat, and miso, or in a curry-based broth. There are over 700 udon restaurants in Kagawa, so it can be challenging to choose where to eat. However, visitors can board an "udon bus" that visits several udon restaurants over a day or half-day. Alternatively, charter an "udon taxi." Your driver will educate you on the history of Sanuki udon noodles, take you to some of the best places in the city, and even order for you. Get hands-on with udon
If you would like to know more about udon culture, take part in an udon-making experience. Learn the techniques behind rolling and cutting the noodles as well as other useful tips in the 60- to 80-minute-long session. Experience history and tradition in Takamatsu
Takamatsu is a vibrant center of Japanese culture, and visitors can experience much of this rich cultural tradition through workshops and experiences. Discover more about a small but hugely important aspect of Japanese culture—the cultivation of bonsai trees. West Takamatsu is Japan's top bonsai pine tree-producing area and visitors can take part in a workshop. Though visitors cannot take the bonsai trees home, they can buy a small bonsai in a plastic capsule as a memento.
Alternative cultural experiences include dressing in a kimono and taking part in a matcha green tea-making experience, or learning about a different type of noodle: somen—very fine wheat flour noodles. Language support for smooth travel
In Japan, traveling to areas outside major urban hubs such as Tokyo and Osaka can be daunting. However, in Kagawa, the Koebi-tai volunteer group run various guided-tour programs to support visitors from overseas. Find out more by accessing the group's website. Several other volunteer guide groups operate in Kagawa. The prefecture also runs a multilingual call center.
Getting to Takamatsu / Shodoshima / Odeshima
There are direct flights to Takamatsu Airport from Tokyo's Haneda International Airport (around 80 minutes) and Narita International Airport (approximately 90 minutes).
Alternatively, take the Tokaido/Sanyo Shinkansen from Tokyo Station to Okayama Station and transfer to a Marine Liner rapid train to Takamatsu Station. The whole journey takes between four and five hours, depending on the type of train used.
Board a high-speed ferry from Takamatsu to Shodoshima Island (around 30 minutes). Access Odeshima Island by ferry from Tonosho Port (Shodoshima Island) via Karato Port (Teshima Island). The trip takes about 30-45 minutes depending on the type of ferry used.
Note that ferries are limited, so advanced planning is essential.
Did this information help you?
out of found this information helpful.