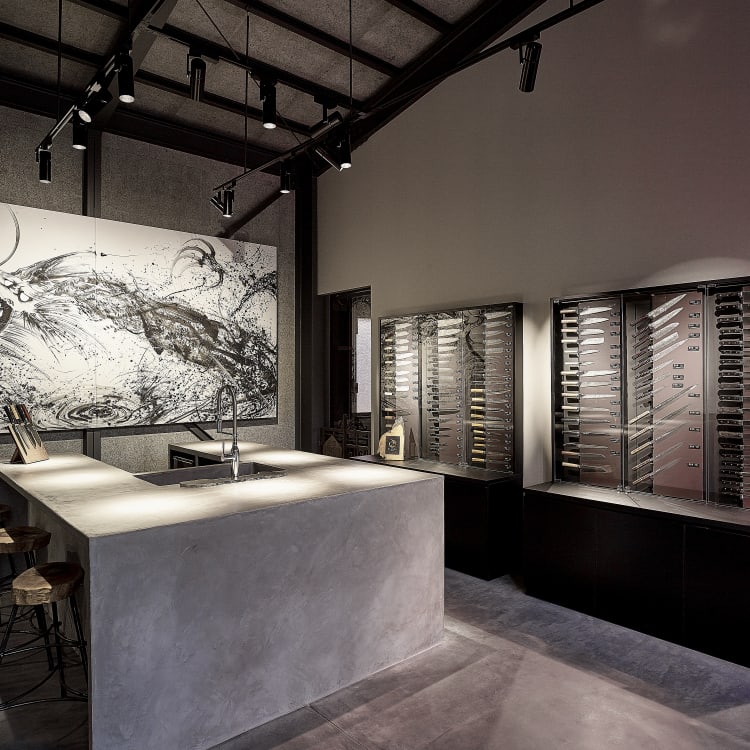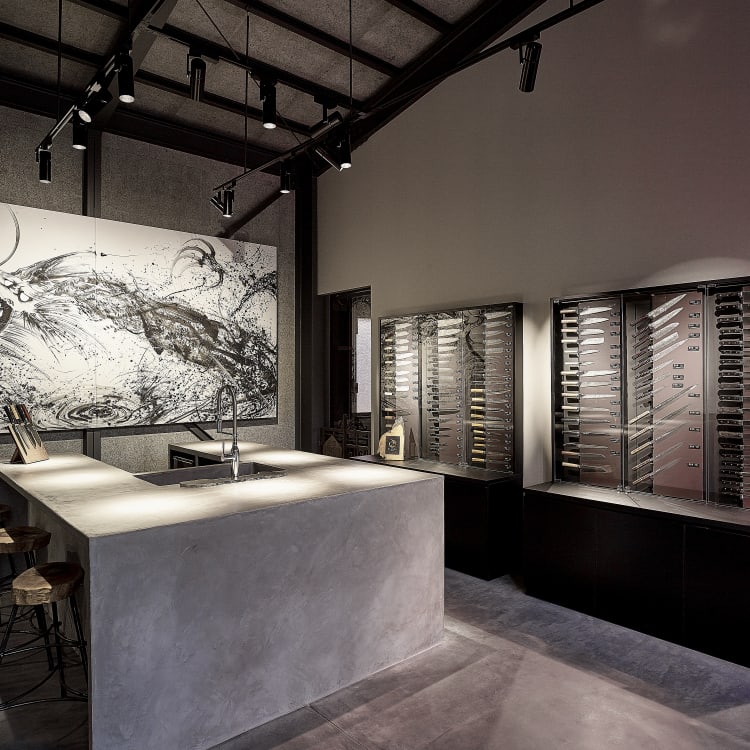 GUIDE
Sharpen your Japan travel experience in Echizen
[Sponsored] Local artisans forging a lasting heritage through knives, washi paper and tansu furniture
Traditional Japanese crafts come alive in Echizen
Echizen City is home to some of the country's most famous traditional crafts, including Echizen knives, washi (Japanese paper) and tansu storage cabinets. Visitors to the city, in Fukui Prefecture on Japan's eastern seaboard, can discover more about the area's deep cultural heritage through museum tours and hands-on experiences.
Visit washi production centers in the eastern half of the city or browse tansu cabinets in the west. Keen chefs should keep an eye out for Echizen knives—blades known for their quality and precision—or anyone looking for a practical souvenir to take home should consider locally produced knives and other cutlery for their kitchen or dining table. Echizen knives: over 700 years of history
The history of Echizen-uchihamono (Echizen-forged knives) dates back to the early 1300s when renowned swordsmith Chiyozuru Kuniyasu moved from Kyoto to the Fukui area in search of a pure water source to forge his blades. After settling in Echizen, he continued to make swords but also began making sickles and other implements for local farmers, shifting his focus from weaponry to domestic tools.
Echizen knife artisans employ traditional (sword-forging) techniques to craft light, yet durable blades for a variety of purposes. In 1979, the Ministry of Economy, Trade and Industry designated Echizen's knife-production process as a traditional craft product in recognition of its history and techniques.
To learn more about the history of Echizen knives, visit Echizen Uchihamono Kaikan, a modestly sized exhibition hall that sports impressive four-meter-tall blades at its entrance. The facility offers tours that introduce the knife factory and the smithing process (reservations required). Shops inside the hall—patronized by famous chefs and culinary enthusiasts alike—sell cutlery and other goods. Award-winning Ryusen Hamono keeping traditions alive
Ryusen Hamono, which manufactures kitchen knives and other cutlery, started operating in the 1940s attaching blades to handles—one of the most crucial steps in crafting kitchen knives. Over the years, the industry-leading company pioneered the use of stainless steel in regular household knives and slowly expanded the scale of its operations.
In response to the challenge of mass-production methods, the family-owned firm doubled down on quality, formulating and honing products with high added value. As a result, Ryusen Hamono has garnered multiple design awards over the years.
Though technological developments pose a serious challenge to the world of hand-crafted products, Ryusen Hamono continues to utilize and pass on the 700-year-old methods and techniques associated with Echizen-forged cutlery, maintaining time-honored traditions and creating innovative products in the process. Tour the factory; visit the store
A free tour of the facility is available, though reservations must be made in advance. Visitors can also participate in hands-on classes to make steak knives and tea-spoons, or sharpen knives. English-language support is available.
For those interested in buying Echizen cutlery, visit the recently opened RYUSEN FACTORY & STORE to browse various wares and try out different blades before making a purchase. Popular souvenirs include Japanese knives, steak knives and Western-style knives.
The shop offers a variety of other goods, too, such as letter openers made using the same traditional techniques employed in knife-smithing. Washi traditional paper
Echizen is Japan's biggest washi paper producer. The area has a papermaking history that stretches back over 1,500 years and presently hosts over 50 factories that create a variety of related products. The Ministry of Economy, Trade and Industry designated Echizen Washi as a traditional craft product in 1976 (a first for the city at the time).
Washi is used in a wide array of goods, including sliding doors, drinks labels, art supplies, wrapping paper and even diplomas. Some facilities offer hands-on experiences, though English support is limited. Get hands-on at Udatsu Crafts Center
To learn more about Japan's traditional papermaking, stop by the Udatsu Paper & Craft Museum at the heart of Echizen Washi Village. Administered by Echizen City, it is the only place in the country to showcase the entire traditional papermaking process in a single workshop.
On the first floor, you can watch skilled workers plying their craft in an Edo period (1603–1868) papermaker's house; on the second floor, you can enjoy various exhibits. The facility often attracts overseas artisans who stay at the facility for several days at a time to make paper, pictures and tapestries.
The museum offers hands-on classes that allow visitors to create their own paper using traditional tools and methods. Be prepared for a wait though, as washi can take a day or more to dry. Reservations are required for groups of five or more. Note that at the time of writing (spring 2020) the old building is currently undergoing renovation. Craft custom goods at Papyrus House
If you are keen to experience traditional papermaking but short on time, pay a visit to Papyrus House. Reservations are not required, and making a simple postcard takes only 20-30 minutes. Staff will help you create a unique design, and you can take home anything you create (fees vary).
Choose from an assortment of base materials that include coasters, luncheon mats and name cards. Papyrus House is a popular destination for school field trips, so the facility may be brimming with enthusiastic students when you visit. There is also a souvenir shop, which sells items that change with the seasons. Get a handle on Echizen's history-steeped tansu chests
Echizen City is famous for its tansu—mobile wooden chests fitted with drawers and characterized by iron fittings and lacquer finishes. The chests have a long history stretching back to the late Edo period (1603–1868). At that time, parents would often give a tansu chest to their daughter when she got married to help smooth her life in a new home.
Artisans use both hardwood and softwood in the construction of the cabinets. The iron fittings, which are sturdy and durable, draw on the region's bladesmithing expertise. Tansu Street in central Echizen is approximately 200 meters in length and home to a dozen or so Japanese and Western furniture manufacturers and distributors. Some establishments have been trading for over 100 years. In December 2013, the Ministry of Economy, Trade and Industry designated Echizen-tansu chests as a traditional craft product.
Getting to Echizen
Take a limited express train from Kanazawa or Kyoto to reach Echizen in approximately 1 hour 30 minutes. Express buses also run from Osaka and other areas. Though there are currently no direct trains from Tokyo, the Hokuriku Shinkansen line, which presently links Tokyo with Ishikawa Prefecture, is set to be extended to Fukui by 2023.
Tansu Street is a short walk from Takefu Station. You can take a taxi to get around the knife- and paper-production districts, but this can be expensive. Consider renting a bicycle in front of the station—the manufacturing districts are only 20-30 minutes away on the flat, making cycling an especially attractive option when the weather is good.
Did this information help you?
out of found this information helpful.