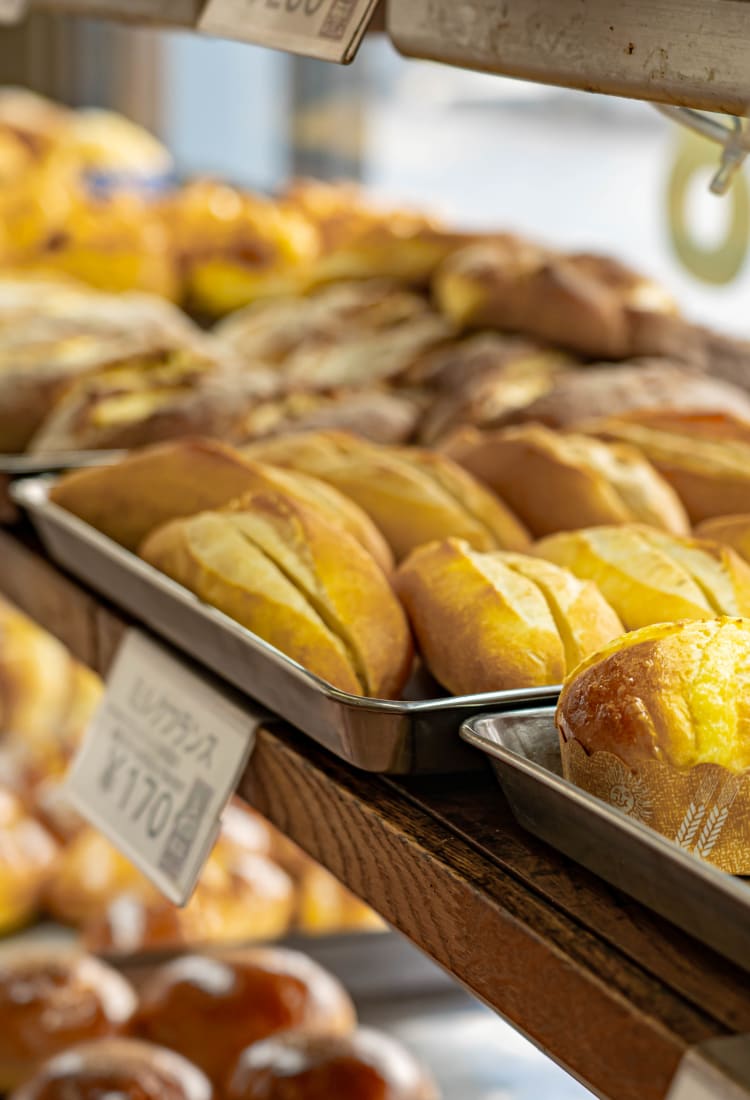 2021.02
Yokohama: A City of Delicious and Diverse Cuisines [PR]
Yokohama is renowned for its food culture, influenced by its history as a gateway between Japan and the world.
Yokohama is a port city situated about 20 minutes southwest of Tokyo by train. After its port opened to international trade in 1859, Yokohama developed into a gateway between Japan and the outside world. The city's landscape changed as Western-style buildings, which were brand new to Japan, were constructed. Another aspect that changed was its food. Foods like ramen, ice cream and beer were introduced and spread throughout Japan. New dishes were created locally by recreating foreign dishes with Japanese ingredients and cooking methods. Experience the living history of Yokohama through its cuisine.
*All of the facilities featured take extensive precautions to control the spread of COVID-19 (including requiring staff members to wear masks and making hand sanitizers available).
Yokohama's popular street foods
Yokohama is ideal for strolling and there are many popular local foods to purchase along the way. Many food shops have a long history and have developed original tastes that showcase the owner's ingenuity.    
Uchikipan
Located in the Motomachi area, this bakery was the birthplace of Japan's first loaf-style bread, a classic white loaf called "England." Hikotaro Uchiki opened the bakery in 1888 after training with an English baker for ten years. The main characteristic of his bread was that he used hops, an ingredient in beer, to leaven the bread, instead of yeast. His decision to do so came from the fact that Japan's first brewery was located nearby. The bread's distinctive softness and slight bitterness are the same as they were when the bakery first opened.
Wangfujing (Main Shop) 
Wangfujing is said to be one of the originators of yaki-shoronpo (fried soup dumplings or sheng jian bao), which is a favorite street food in Yokohama Chinatown. The dumplings are quickly fried in a hot pan, giving them a crispy outside and juicy inside. The restaurant began selling them after a year of trial and error, during which it carefully selected the optimal ingredients for the dumpling wrappers from about 1,000 kinds of wheat. Enjoying yaki-shoronpo prepared before your eyes at the restaurant's entrance is a real treat. 
*Service is available in Chinese.
Luxury dining experiences in historical Yokohama restaurants 
Yokohama cuisine is about more than just convenience. The city is home to restaurants that combine luxurious dining and nostalgic settings.
Enoki-Tei
Enoki-Tei opened as a coffee shop in 1979 in a refurbished English-style house. The house was originally designed in 1927 by the architect Kichizo Asaka, as a home for international residents. The interior features antique furniture and decorations that add to the nostalgic atmosphere. Experience the British tea-drinking culture that took root in Yokohama with a cup of tea and Enoki-Tei's famous cherry sandwiches.
Janomeya
Opened in 1893, Janomeya is a long-established restaurant serving gyunabe, a Japanese dish that originated in Yokohama. The restaurant uses only A5-ranked wagyu from domestically raised Japanese Black beef cattle and serves it with a rich warishita dashi (a stock composed of miso, soy sauce, sugar, and other seasonings). The flavor has remained unchanged since the restaurant's founding and continues to be loved by many food connoisseurs.
*An English menu is available.
Sea Guardian II
The Hotel New Grand opened in 1927 as a luxury hotel. Several dishes that are popular throughout Japan had their origin at the hotel, including spaghetti Napolitan and pudding à la mode. The hotel bar, Sea Guardian II, serves a unique cocktail, the Yokohama. It is the only cocktail listed under "Japan" in The Savoy Cocktail Book, an authoritative handbook used by bartenders around the world. Sip on a Yokohama, a cocktail inspired by a view of Yokohama under the setting sun, as you reflect upon the past and present of this cosmopolitan city.
*An English menu is available.
Yokohama's new blend of fine dining and scenery
InterContinental Yokohama Pier 8 opened in the Minato Mirai area in October 2019. It is located on a pier, a rarity among the world's hotels. During dinner hours, Larboard, a restaurant and bar for guests, serves creative full-course meals, with appetizers highlighting the five basic tastes, as well as seafood dishes. Savoring your meal while gazing out over the nighttime port is a very "Yokohama-style" pleasure.
*English service is available.
Yokohama has long been influenced by a diversity of international cultures, and that influence makes it home to a broad array of foods. Yokohama is easily accessible from Tokyo, making it an ideal destination for a gourmet excursion during a visit to Japan. 
Related Links
Yokohama Official Visitors Guide - Travel Guide to Yokohama City
Facebook【Yokohama Visitors Guide】