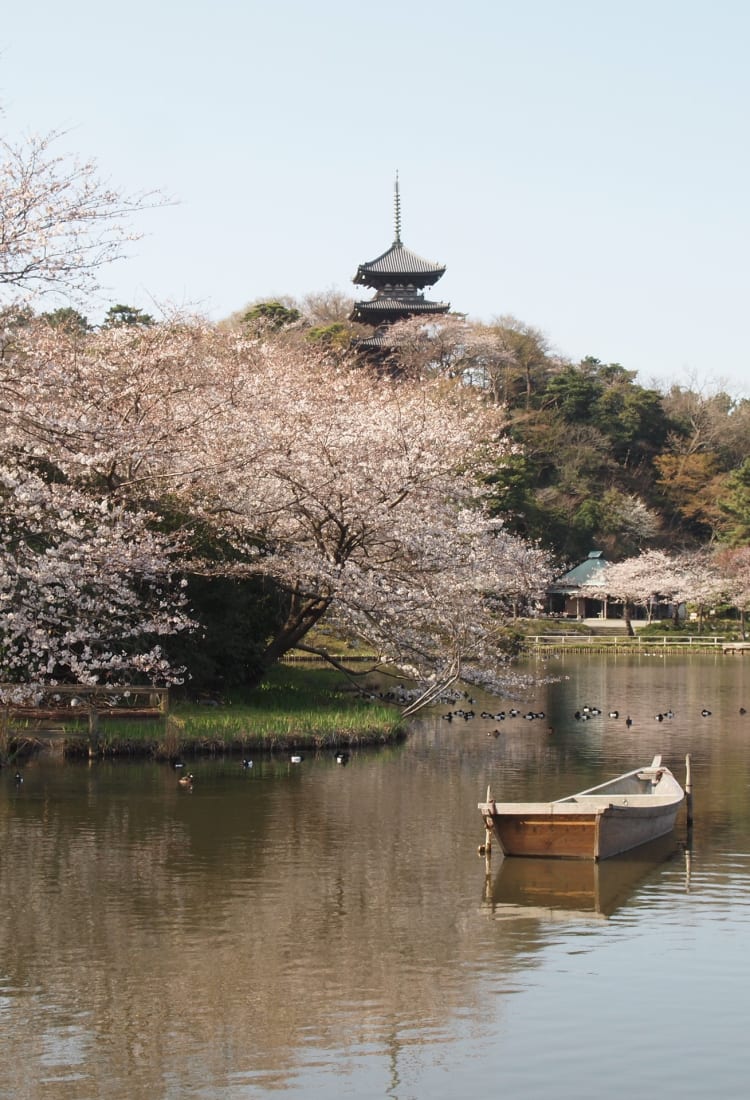 2021.03
Time Travel From the Past to the Present on a Day Trip Exploring the Old and New of Yokohama [PR]
Discover Yokohama's evolution from port city to modern metropolis
The port in Yokohama opened to international trade in 1859, at the dawn of Japan's modernization. Yokohama saw a great influx of Western cultures and underwent massive urban development. During this period, Japan's silk industry boomed and raw Japanese silk was exported around the world from Yokohama. At the same time, imports, new technologies, and the latest fashions flowed into the city. Yokohama became an important gateway linking Japan with the rest of the world, and the city transformed rapidly into a modern metropolis.
 
Yokohama has many attractions associated with the modernization of Japan. This article introduces some of the best places to trace Yokohama's evolution from port city to modern metropolis.
 
*All of the facilities presented here take extensive precautions to prevent the spread of COVID-19 (including requiring staff members to wear masks and making hand sanitizers available).
Visit Sankeien Garden to experience Japan's traditional side
Sankeien Garden is a beautiful Japanese garden that can be reached by bus from Yokohama Station in about 35 minutes. The grounds cover roughly 175,000 square meters and house numerous historic structures. The garden was commissioned by a wealthy Yokohama entrepreneur, Hara Sankei (1869–1939), and was opened in 1906. Sankei earned his fortune producing and trading silk in Yokohama in the late nineteenth century.
Many of the historic structures at Sankeien were transferred from places such as Kyoto and Kamakura, for their preservation. Many like the three-story pagoda are Buddhist in origin and were originally located in the grounds of temples. They were relocated to Sankeien during a period of institutional reform at the beginning of the Meiji era (1868–1912) that saw many Buddhist temples closed or destroyed.
The garden has a museum, the Sankei Memorial. It exhibits works by artists that Sankei supported, including Yokoyama Taikan (1868–1958), a master of nihonga (Japanese-style paintings). At the tea room in the museum, visitors can participate in a traditional tea ceremony.* 
*This program is temporarily unavailable as of February 2021.
Sankeien is a superb place to enjoy seasonal flowers, with each season bringing its own unique beauty to the garden.
* Guidance is available in English, and information panels can be read in English, Korean, and Chinese by scanning their QR codes.
Learn about the invention of an instant classic at CUPNOODLES MUSEUM YOKOHAMA
Ride a bus for about 50 minutes from Sankeien to the Minato Mirai area, at the center of Yokohama's sightseeing district, to reach CUPNOODLES MUSEUM YOKOHAMA. Inside the large cubic building, you can learn all about instant ramen through first-hand experience.
At the museum, you can create your own original Cup Noodles. More than 5,000 flavor combinations are possible. The museum has exhibits and experiences that stimulate the senses, including a food corner where you can taste noodles from around the world and a display on the invention of instant noodles that takes you through the 1950s, 60s, and 70s. There is also a museum shop selling exclusive souvenirs.
* Visitor numbers are being restricted and some facilities are closed until further notice.
* Guidance is available in English, and audio guidance is offered in English, Chinese, and Korean through a smartphone voice guidance app.
Feel the past and the present at Yokohama Hammerhead
Yokohama Hammerhead is a popular new facility that opened in October 2019, five minutes on foot from CUPNOODLES MUSEUM YOKOHAMA. It is Japan's only complex containing shops, a hotel, and a ship passenger terminal, and is named after Japan's first harbor cargo crane, which was built in 1914.
The hammerhead crane remained in service until 2001.
Yokohama Hammerhead is designed like a warehouse, and contains 25 shops. You can watch sweets and other foods being prepared on-site, and purchase freshly prepared items as you walk around.
Nearby Hammerhead Park is a pleasant seaside location to enjoy sweets and drinks from Yokohama Hammerhead. From the park, you can see the hammerhead crane, a lasting symbol of the living history of Yokohama.
* Guidance is available in English.
Unwind with views of Yokohama at Manyo Club
Five minutes on foot from Yokohama Hammerhead is Manyo Club, an onsen (hot-spring) facility where you can enjoy fantastic views while soaking in the soothing waters of the baths. From the large panoramic footbath on the roof, you can see Yokohama's giant Ferris wheel and the rest of the Minato Mirai bay-area skyline. On a clear day, it may even be possible to see Mt. Fuji. Unwinding at the Manyo Club with views of modern Yokohama makes the perfect way to end a day exploring the port city.
* Manyo Club takes all possible measures to prevent the spread of COVID-19 (including taking temperatures, requiring staff members to wear masks, and making hand sanitizers available).

* Some signage at the Manyo Club is in English.
Through international trade and the development of its port, Yokohama has become the destination it is today. The city has embraced new influences and developed its own unique traditions and culture. Visit Yokohama to uncover the city's heritage through its unique cuisine and its many attractions that blend the past and the present.  
Related Links
Yokohama Official Visitors Guide - Travel Guide to Yokohama City
Facebook【Yokohama Visitors Guide】