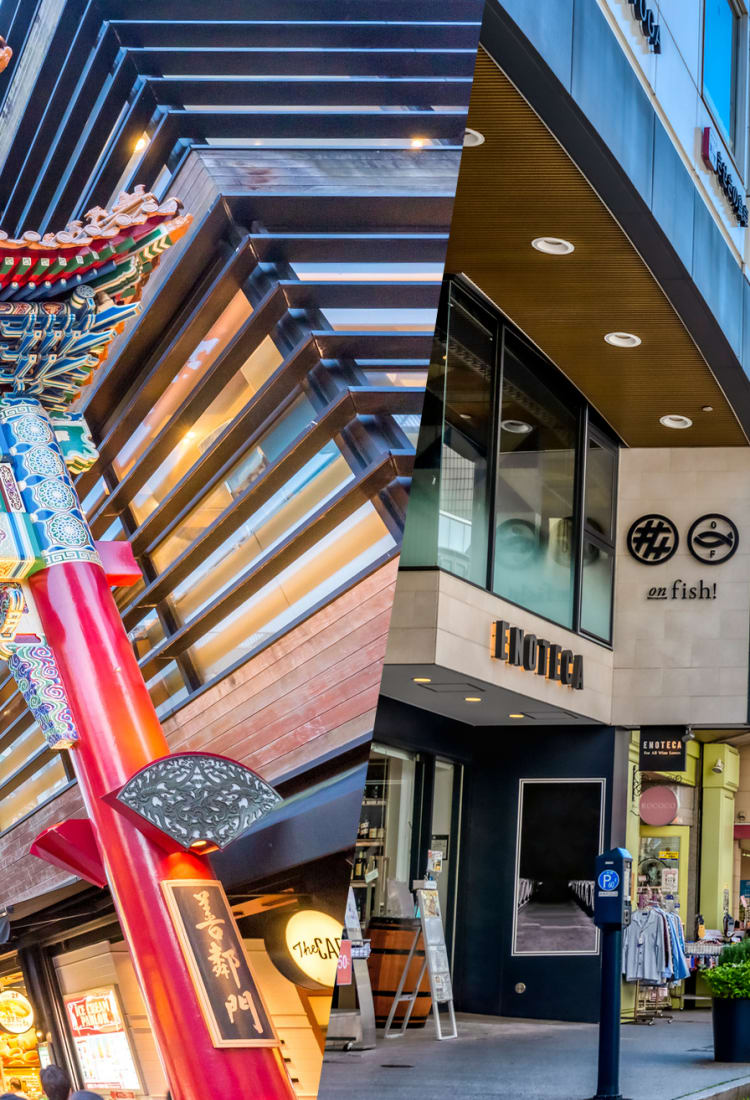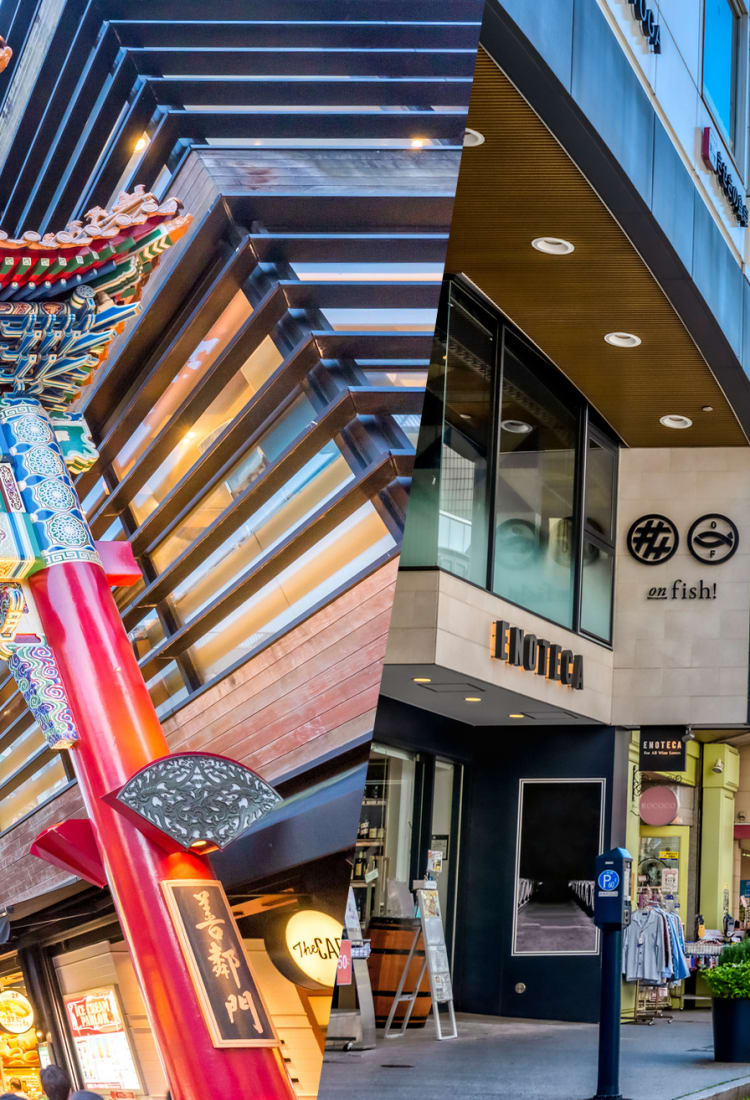 2022.01
East meets West—Comparing Yokohama's Most Vibrant Areas [PR]
Yokohama is a port city only 30 minutes by train from Tokyo. Since the port opened to international trade in 1859, a variety of cultures have developed through exchanges with the international community. In Yokohama Chinatown and Yokohama Motomachi Shopping Street, you can feel this blend of cultures firsthand. Both areas are easily accessible on foot Yamashita Park , making them ideal additions to your Yokohama itinerary. Discover the charms of these very different parts of Yokohama.
Yokohama Chinatown
With about 600 Chinese stores and restaurants in the area, this is one of the largest Chinatowns in the world. Traditional features such as the ornate pailou (gates) built on the concepts of Feng Shui, and the beautiful Kuan Ti Miao Temple, allow you to get a taste of Chinese culture as well.
Taste the Four Great Cuisines of China
Yokohama Chinatown is lined with famous restaurants serving the four major cuisines of China: Beijing, Shanghai, Sichuan, and Guangdong (Canton). Countless yum cha restaurants offer a wide variety of dim sum, making it a fun area to compare different types of food. With so many popular restaurants, often with long lines, it pays to do some research beforehand, to avoid feeling overwhelmed by choice.
Chinese Tea & Sweets
The streets of Yokohama Chinatown are lined with restaurants, and also with shops selling snacks and souvenirs. Bamboo steamers packed with soft, steaming hot pork buns entice hungry visitors to buy some gourmet foods perfect for takeout. Goma dango (sesame balls), sweets such as mooncakes, and fragrant Chinese tea are also popular. 
Experience Chinese Culture
A stroll through Chinatown is a fun way to experience the variety of Chinese culture. You can visit the Kuan Ti Miao Temple to marvel at the ornate decorations, or see traditional Chinese art forms such as hana moji (flower pictograms) and henmen shows (mask transformation performances), believed to bring good luck. If you get tired feet from exploring, try one of the many foot massage services in the area.
Yokohama Motomachi Shopping Street
This elegant shopping area developed in the nineteenth century when the port of Yokohama opened and foreign residents from nearby Yamate came here to shop. There were numerous shops that focused on handcrafted products. In the 1970s, these artisanal accessories and traditional styles gave rise to a fashion trend known as "hamatora" (similar to "preppy" fashion) that became a nationwide phenomenon. A number of well-established shops have remained popular through the years.
Brands Born in Yokohama
The 600-meter-long street is dotted with boutiques that sparked the hamatora boom such as fashion brand Fukuzo, shoe maker Mihama, and original handbag brand Kitamura. These brands are characterized by their high quality and timeless designs, and remain popular today.
Motomachi Cuisine
The area around Motomachi Shopping Street is dotted with unique gourmet spots such as Yokohama Motomachi Mutekiro, a French restaurant that advocates "Yokohama-French" cuisine, seasonal dishes with French tradition and Japanese flair, and Shoyu Cafe Motomachi, a popular cafe known for its nama (raw) custard pudding and soy sauce bread. Take your time, and savor dishes that you can only eat in Motomachi.
Motomachi's Charming Sale
The "Charming Sale" is a very popular sales event held every February and September on Motomachi Shopping Street. About 230 establishments offer generous discounts, including apparel and jewelery stores, and even restaurants. In recent years, special sales have been held in June as well, so check the sales schedule before you visit.
Yokohama is easy to access from Tokyo but to make the most of the beautiful port city, it is better to stay at least one night. Take the time to enjoy the shopping and gourmet options, and read about other popular destinations and unique experiences in the bay area.
Related Links
YOKOHAMA OFFICIAL VISTORS' GUIDE
Facebook【Yokohama Visitors Guide】
Yokohama Motomachi Shopping Street