Osaka Mint Museum Cherry Blossoms
造幣局 桜の通り抜け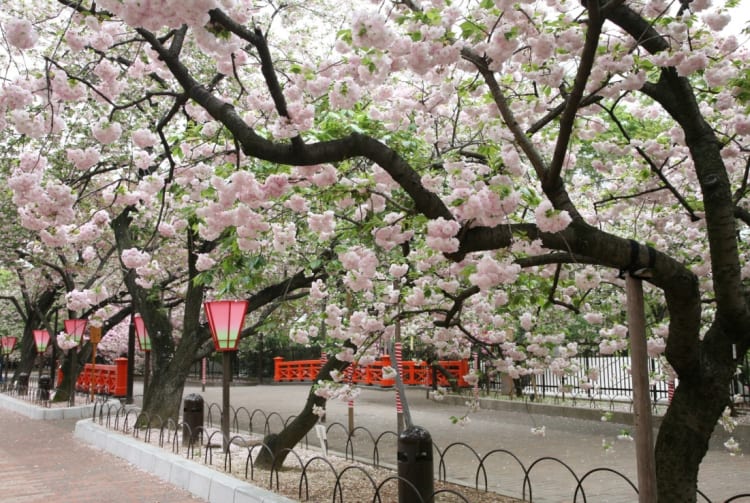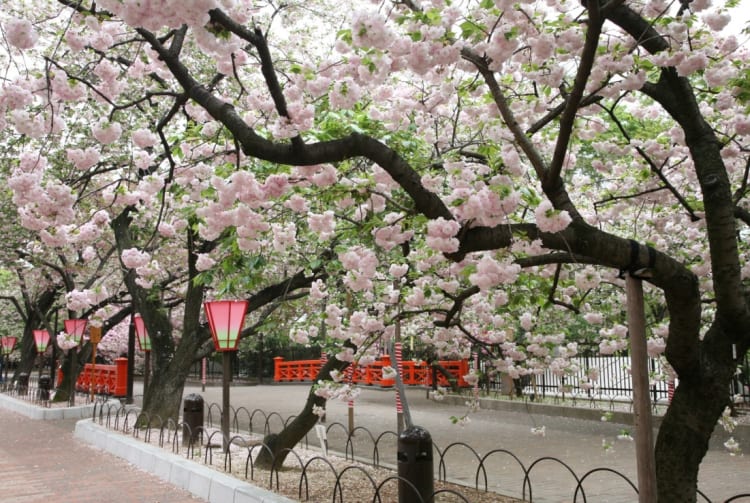 Striking architecture and an endless expanse of blossoms
The pleasant grounds of the Mint Museum


are lined with 350 cherry trees, and the blossoms attract hordes of eager visitors who visit for the beautiful architecture juxtaposed with the dense, vividly colored trees.
How to Get There
Located in central Osaka, the Mint Museum


is easily accessed by train, followed by a short walk.
From Osaka


/Umeda Station, take the JR Loop Line to Sakuranomiya Station. From there, cross the river to the opposite bank and walk south alongside it.
After approximately 500 meters, you will find a collection of western style buildings, set amongst a wide-open swath of greenery. The Mint Museum


is located on the southern end of the grounds. Planning Your Trip
Japan's cherry trees only bloom for around one week, making long-term planning difficult. But if you're lucky enough to be in the area when the blossoms are in full bloom, then the Mint Museum


and surrounding Kema Sakuranomiya Park


should be first on your list.
The grounds are generally open from 10:00 a.m to 9:00 p.m. daily.
Near Osaka Mint Museum Cherry Blossoms Festivals & Events
Osaka Mint Museum Cherry Blossoms
Osaka-shi,
Osaka-fu Attraction
Mint Museum Osaka
Osaka-shi,
Osaka-fu Nature
Kema Sakuranomiya Park
Osaka-shi,
Osaka-fu Luxury Stay Festivals & Events
Tenjin Festival
Osaka-shi,
Osaka-fu Festivals & Events
Osaka Castle Cherry Blossoms
Osaka-shi,
Osaka-fu