Seiryoji Temple
清凉寺(嵯峨釈迦堂)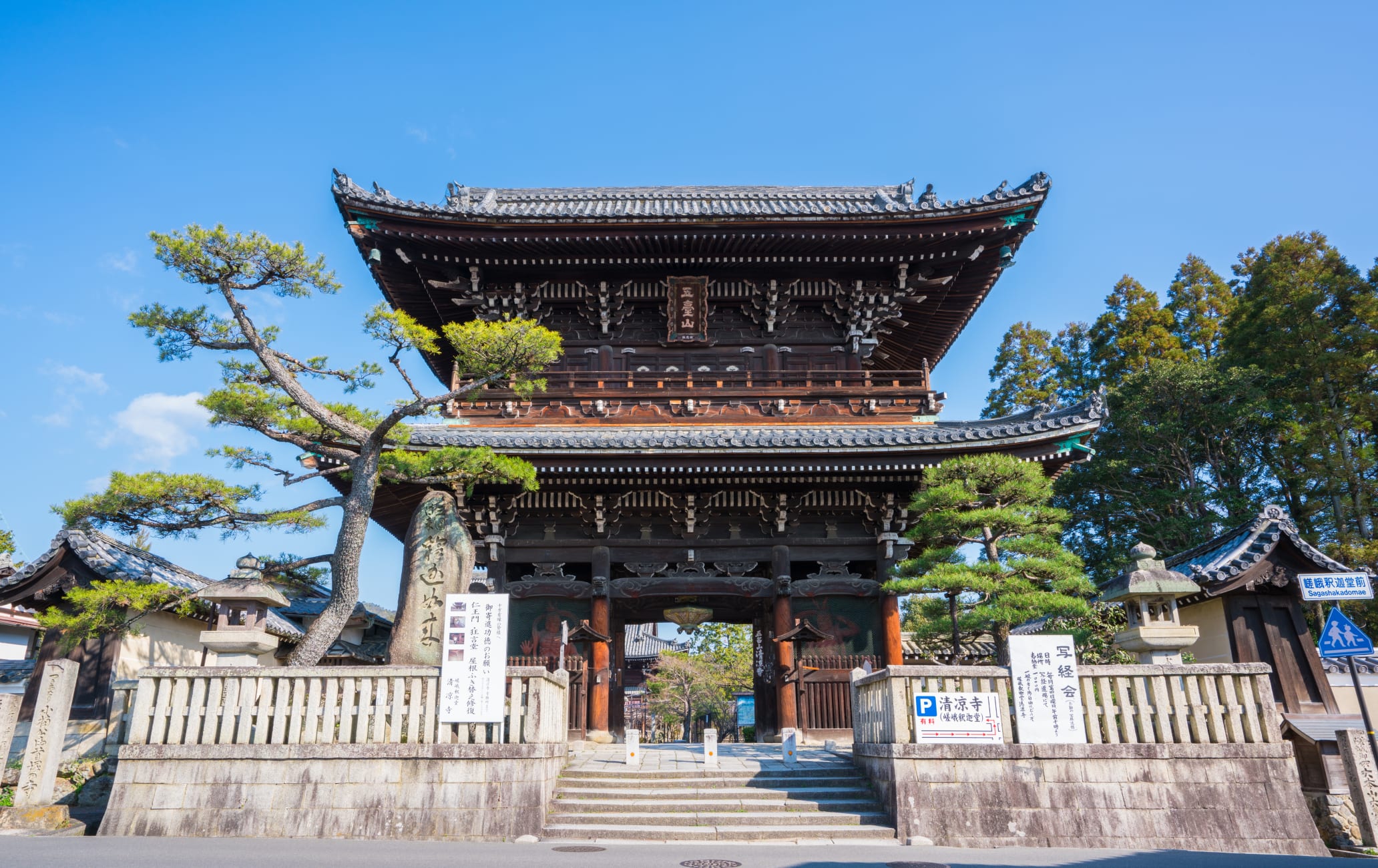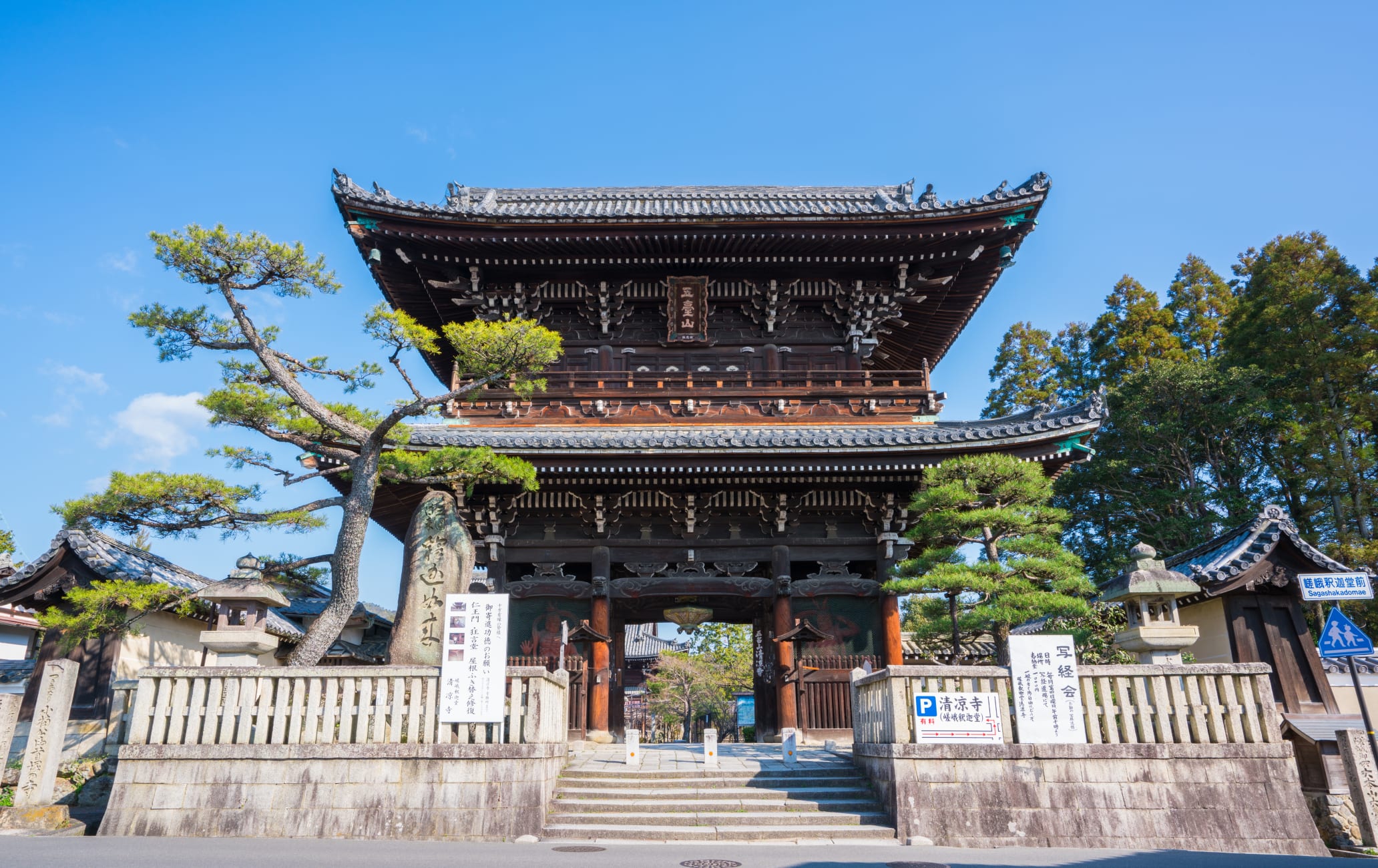 A unique statue with a complex history
Also known as Saga Shakado, Seiryoji Temple was constructed in 895 as a replica of Wutai Shan or Qingliang Shan of China. The temple has as its principal image a wooden standing statue of Shaka, one of the three most famous Buddhas of Japan.
Don't Miss
The trinity of Amitabha statues, a National Treasure
Saga Dai Nenbutsu Kyogen, performed at the temple every April
Quick Facts
Seiryoji was originally the villa of Minamoto no Toru, the inspiration for Genji in The Tale of Genji
The main hall was reconstructed to honor the mother of the fifth Tokugawa shogun
How to Get There
The temple is a 15-minute walk from Arashiyama Station on the Keifuku Line.
The temple's principal image
The temple's principal image has an unusual background and is considered historically invaluable. A Shaka statue commissioned by the ancient Indian king Udayana was brought to China. In 985, a Japanese monk named Chonen had an accurate replica of the statue made in Sung Dynasty China, which he brought to Japan.
With crystalline ears and ropy hair, the image is significantly different from other Buddhist images common in Japan. Later, a number of Buddhist images were made as "Seiryoji-style" images in imitation.
AKA the Ikimi Nyorai statue
The statue has more recently become known as the "Ikimi Nyorai" (flesh-and-blood Buddha) after a study revealed its earholes and nasal cavaties were connected. In addition to this discovery, models of internal organs made of silk were found inside the statue. These are believed to be the oldest of their kind anywhere.
Other national treasures
The trinity of Amitabha statues is a National Treasure, and other icons have been designated as National Treasures or Important Cultural Properties. Within the Scripture House is a revolving sutra cabinet, or rinzo, which holds the complete version of the Buddhist scriptures called the Issaikyozo, which literally means the 5,408 scrolls. History
Seiryoji Temple
Kyoto-shi,
Kyoto-fu History
Nisonin Temple
Kyoto-shi,
Kyoto-fu History
Daikakuji Temple
Kyoto-shi,
Kyoto-fu History
Jojakkoji Temple
Kyoto-shi,
Kyoto-fu History
Tenryuji Temple
Kyoto-shi,
Kyoto-fu Nature
Arashiyama Bamboo Grove
Kyoto-shi,
Kyoto-fu