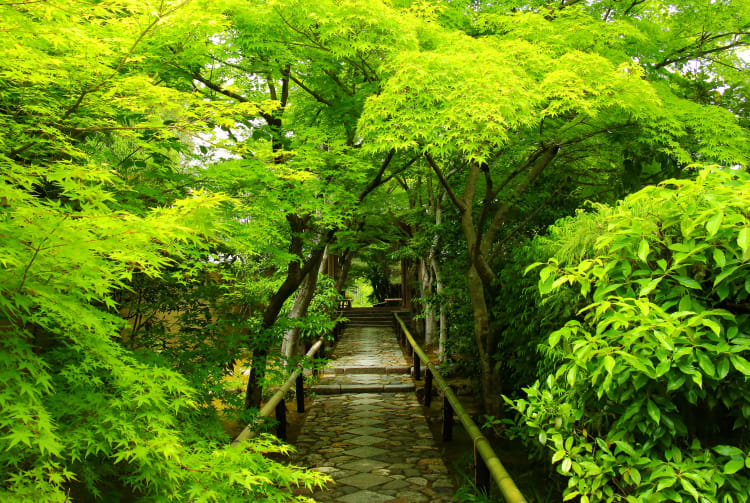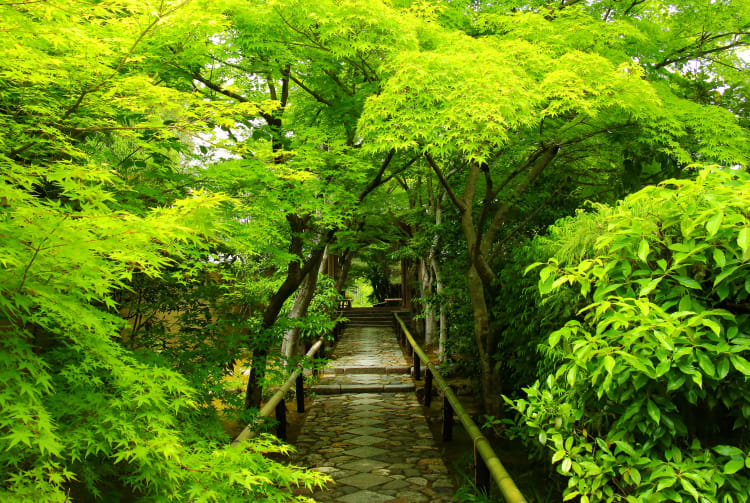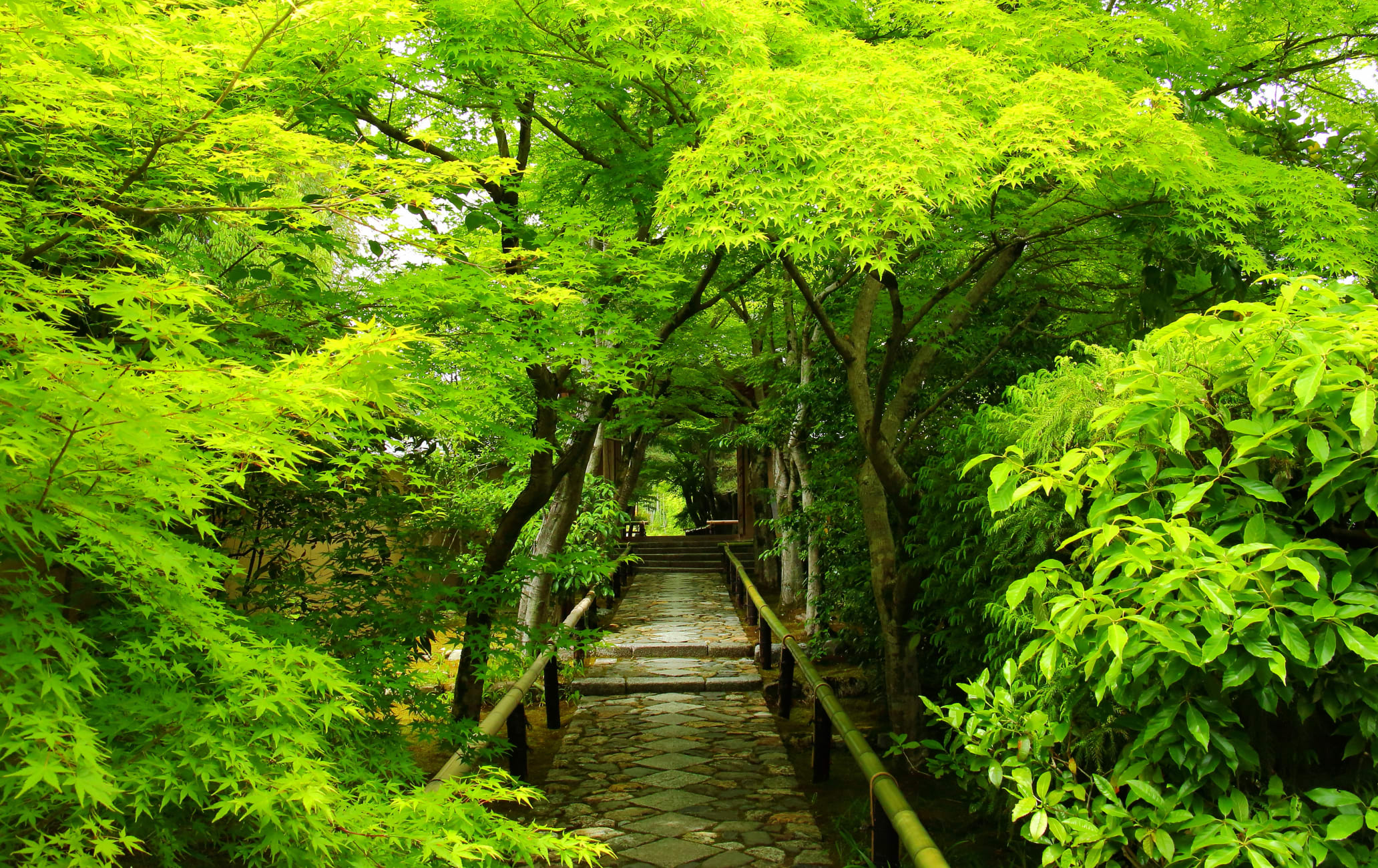 A temple that conveys the soul of the tea ceremony
While more applicable to its namesake temple, Koetsuji can also refer to this neighborhood in northwest Kyoto, home to an important artistic community in the 17th century.
Don't Miss
Strolling among seven teahouses of differing styles
Visiting in autumn, since the temple is renowned for the vibrant red of its autumn leaves
How to Get There
You can reach Koetsuji by train and then by bus.
Kitaoji bus terminal can be reached via the Karasuma subway line from Kyoto Station


to Kitaoji Station. From there, take the Kita #1 bus to the Takagamine Genkoan-mae bus stop. Koetsuji is a two-minute walk from there.
Quick Facts
The area was developed in 1615, on land given by shogun Tokugawa Ieyasu
Koetsuji was named after Honami Koetsu, a famous calligrapher, ceramic artist and master of tea ceremony in the early Edo period
A change in purpose
Koetsuji Temple was originally a mausoleum for the Honami family but was converted to a Nichiren temple in 1656 after Koetsu's death.
One of the three master calligraphers of the Kanei era
One of the most important calligraphers of his era, Koetsu was considered one of the three master calligraphers of the Kanei era (1624-1644).
Many of his works are displayed in the treasure house of the temple, along with some of his other works, such as paintings, teacups, and wooden statues. Many are Important Cultural Properties of Japan. There are also some old maps of the Koetsuji area.
A passion for tea
The garden reflects Koetsu's passion for tea. Unattached to a single tea style, he freely adopted ideas from various schools and applied them in his own way. There are seven teahouses on the premises, including the Taikyo-an and Sanpa-tei.
One unexpected highlight of the temple is the crisscrossed bamboo fence, known as Koetsu-gaki. Koetsu's tomb can also be found on the grounds, which also offer views over Kyoto city. This meticulously arranged and well-maintained garden truly conveys the soul of the tea ceremony. History
Koetsuji Temple
Kyoto-shi,
Kyoto-fu History
Genkoan Temple
Kyoto-shi,
Kyoto-fu History
Imamiya-Jinja Shrine
Kyoto-shi,
Kyoto-fu Attraction
Daisenin Shoin Garden
Kyoto-shi,
Kyoto-fu History
Daitokuji Temple
Kyoto-shi,
Kyoto-fu History
Kinugasa & Omuro
Kyoto-shi,
Kyoto-fu