Kobuchizawa Outlet Shopping Mall
八ヶ岳リゾートアウトレット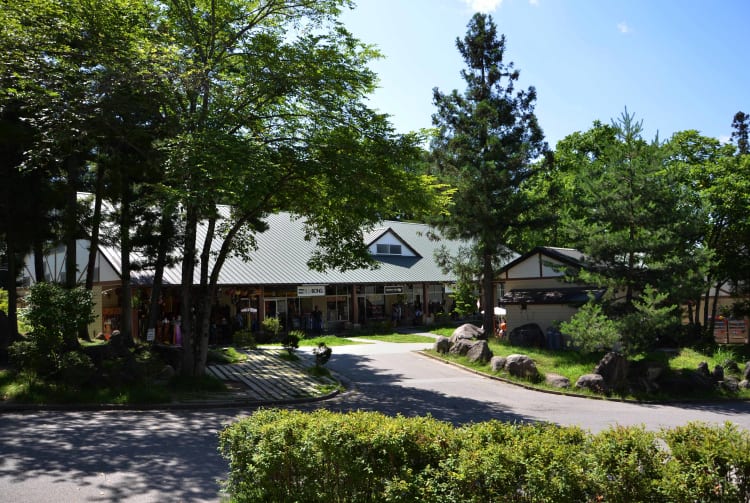 A perfect spot to pick up local souvenirs and great bargains
Set against a backdrop of rolling hills, Resort Outlets Yatsugatake may very well be one of Japan's most picturesque shopping outlets. Visit here to for retail therapy in unbeatable surroundings.
Quick Facts
Shopping areas include Brand Fashion, Sports and Outdoors, Shoes, Home Accessories and Restaurants
There are over 70 stores at the mall
The outlet has stunning views of the Minami Alps and Mount Yatsugatake
How to Get There
Reach the mall by car or train.
For those arriving by public transport, the resort is a 10-minute taxi ride from JR Kobuchizawa Station, roughly a three-hour journey from Tokyo via the Chuo Line. Alternatively, reach Resort Outlets Yatsugatake by car via the Chuo Expressway.
Parking to spare
There is enough parking for 2,000 cars and 15 buses, but even so the car parks can overflow with guests during the peak seasons of the summer and winter vacations. The outlet is a regular stopoff for guided bus tours, so prepare for the mall to sometimes get very crowded quite suddenly.
Near Kobuchizawa Outlet Shopping Mall Shopping
Kobuchizawa Outlet Shopping Mall
Hokuto-shi,
Yamanashi-ken Art & Design
Nakamura Keith Haring Collection
Hokuto-shi,
Yamanashi-ken History
Shingen Bomichi Trail
Yamanashi-ken History
Misogi-Jinja Shrine
Hokuto-shi,
Yamanashi-ken Art & Design
Hirayama Ikuo Silk Road Museum
Hokuto-shi,
Yamanashi-ken Attraction
Suntory Hakushu Distillery
Hokuto-shi,
Yamanashi-ken