Togakushi-jinja Shrine
戸隠神社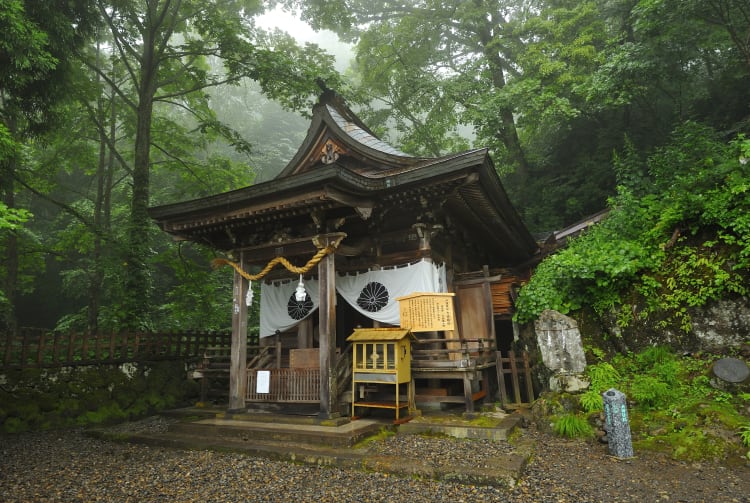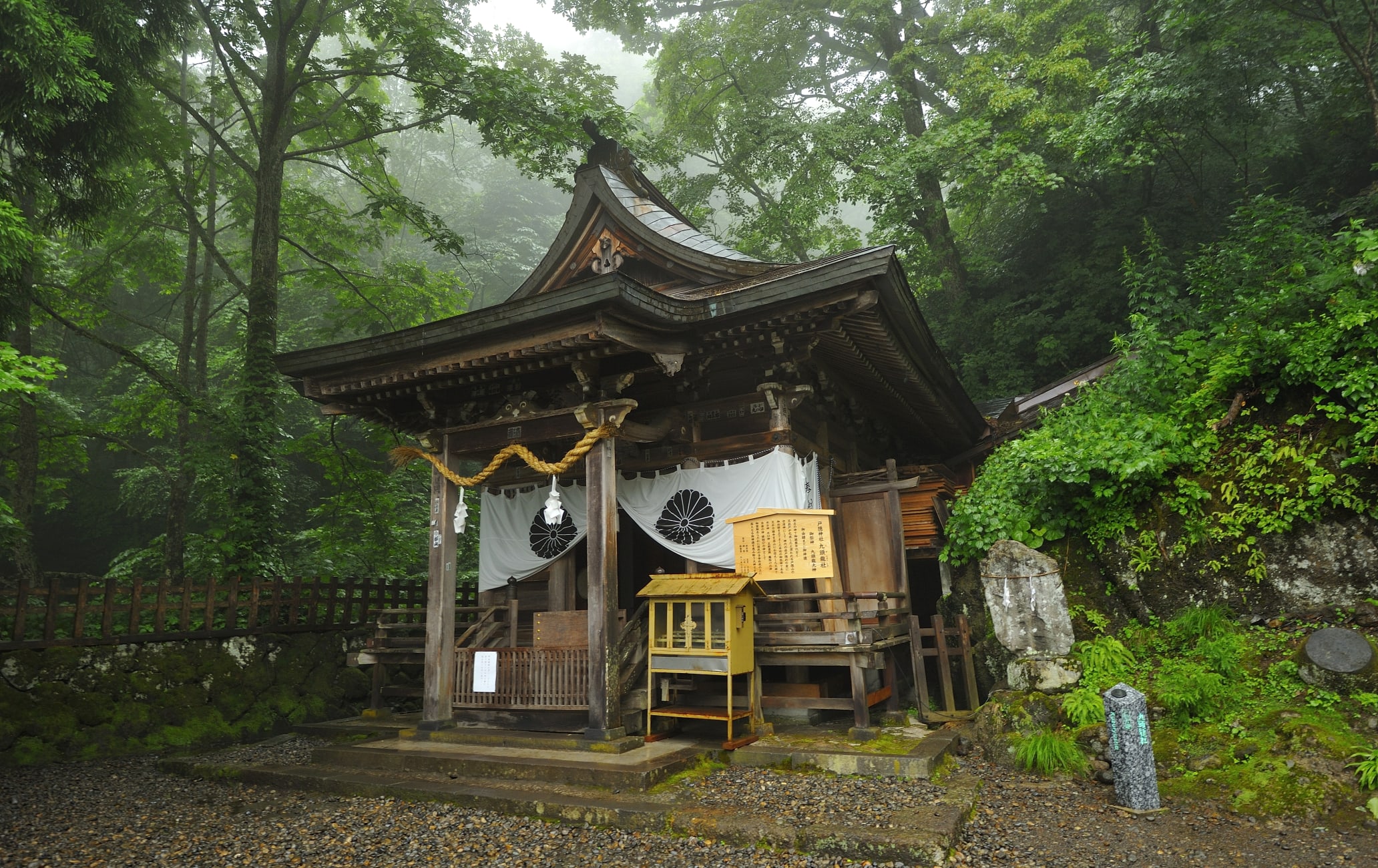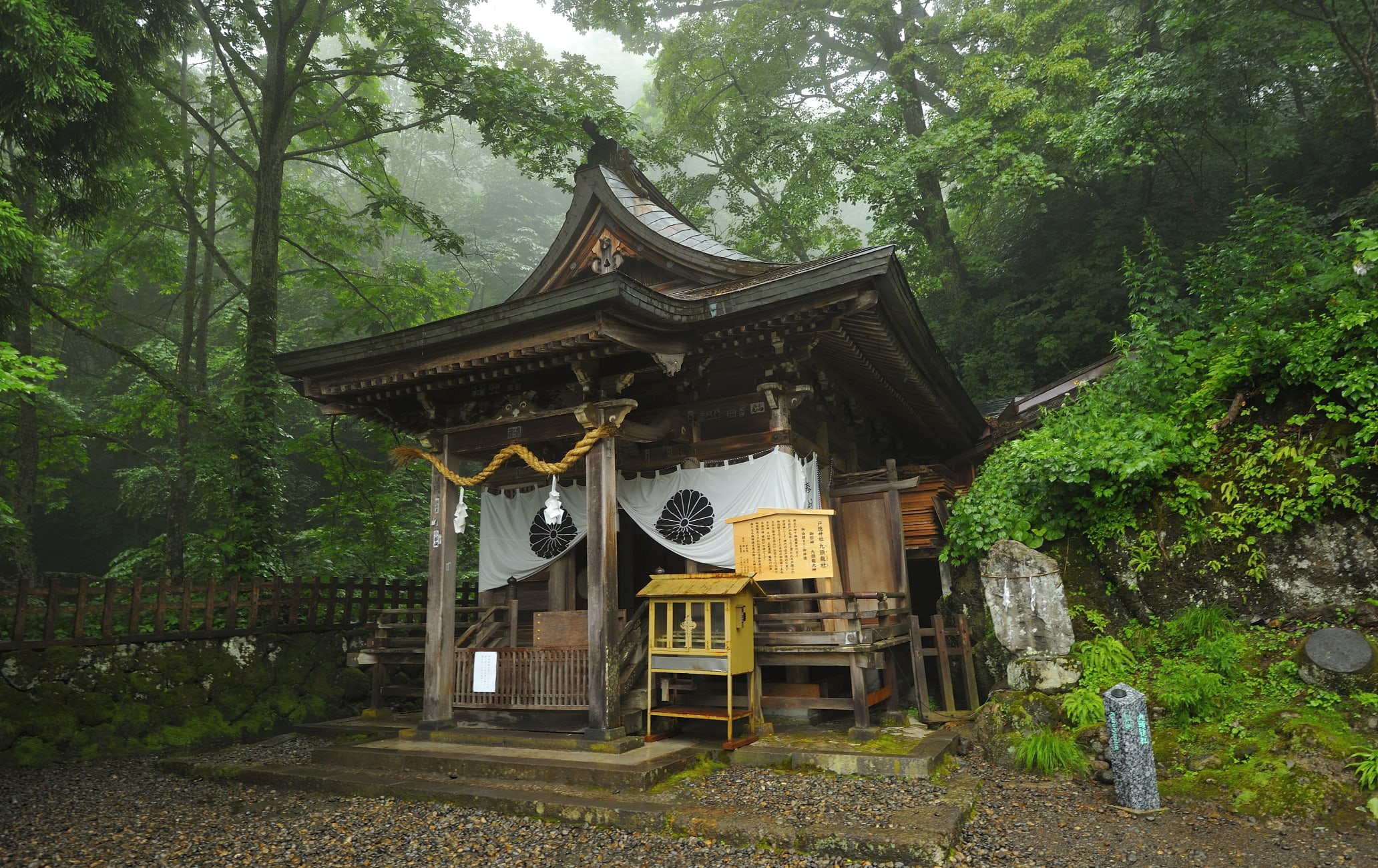 A power spot on a mystic mountain
Togakushi-jinja Shrine, located at the base of Mt. Togakushi to the northwest of Nagano, is connected to one of Japan's most enduring legends. Its towering groves and mystical aura move visitors today as much as in ancient times.
How to Get There
The shrine is an hour bus ride from Nagano Station.
Take a number 70 or 71 bus bound for Togakushi. The journey to the Upper Shrine takes 65 minutes. Get off at Togakushi Okushairiguchi bus stop.
The Lower Shrine, Togakushi-Hokosha takes 50 minutes, and the Middle Shrine, Togakushi-Chusha, takes 60 minutes. Step into another world
Mt. Togakushi is one of Japan's sacred peaks; its forests and shrine are steeped in legend. Written about up to 2,000 years ago, walking on the mountain feels like slipping back into another era. Quite inaccessible until modern times, for hundreds of years Mt. Togakushi was a haven of esoteric Buddhist practice, frequented by mountain ascetics.
Today, Togakushi-jinja Shrine is famous as a power spot where visitors can absorb the earth energy of old.
A sacred walk to the five shrine buildings
The shrine consists of five buildings connected by trails and roadways up to the mountain.
Walking between the shrines is part of a traditional pilgrimage route. Most visitors start at the Okusha Shrine entrance. Walking the two-kilometer path up the mountain through the shrine grounds, you pass through towering rows of 400-year-old cedars. After a climb, you reach the Upper Shrine.
The legend of the shrine
Long ago, the sun goddess Amaterasu hid away in a cave and closed it with a giant boulder. The world fell into darkness, perplexing the rest of the gods. The gods then staged a dance to draw her back out. When she cracked open the cave to see, one of the gods flung the boulder in the air, and it landed at Togakushi.
The Upper Shrine honors the god who threw the boulder, bringing light back into the world. Don't forget your walking shoes
For a longer hike, start from the Middle Shrine, getting off the bus at Togakushi-Chusha, with its 800-year-old trees.
You can also opt to do a seven-hour loop course that covers all five shrines. This course starts at the Lower Shrine and gradually makes its way to the Upper Shrine, then back down to the Middle Shrine via two pretty ponds, Kagamiike and Kotorigaike. You can get details at the Nagano City Tourist Information Center at Nagano Station or the Togakushi Information Center near the Middle Shrine.
Near Togakushi-jinja Shrine History
Togakushi-Jinja Shrine
Nagano-shi,
Nagano-ken Attraction
Chibikko Kids Ninja Village
Nagano-shi,
Nagano-ken History
Togakushi Ninja Museum
Nagano-shi,
Nagano-ken History
Omine Castle
Nagano-shi,
Nagano-ken Nature
Naena Falls
Kamiminochi-gun,
Niigata-ken History
Zenkoji Temple
Nagano-shi,
Nagano-ken