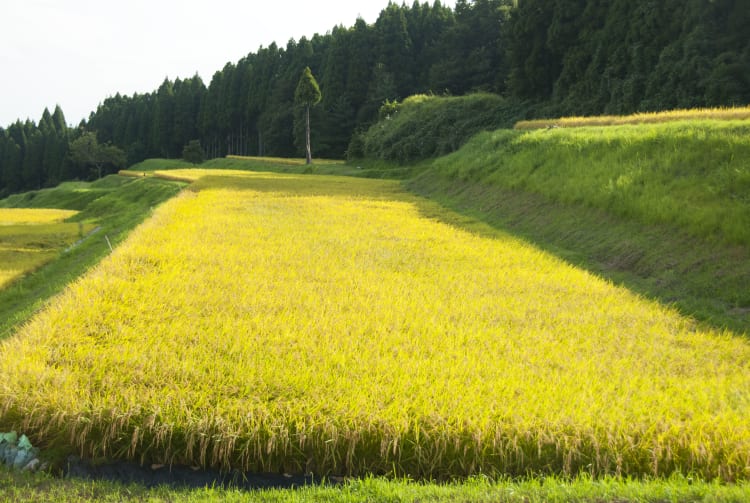 See the Noto Peninsula's coastal views and alpine vistas
Among the most scenic spots in Toyama


, Himi draws its unique character from its maritime location. Magnificent views of the Tateyama Mountains and newly-caught seafood make it the highlight of the Noto Peninsula


.
Quick Facts
The Amaharashi Coast has incredible views of the Sea of Japan and the North Japan Alps
Himi's unique seaside botanical garden was the first of its kind in Japan How to Get There
The area is accessible by JR train or car.
If traveling by train, take the JR Himi Line to Amaharashi Station and walk five minutes to the seaside. If you're driving, get off the Naoetsu Expressway at the Takaoka Interchange and drive 15 minutes to the coast. The coast and beyond
Appreciation for Himi's gorgeous views stretches back to ancient times when the Takaoka native Otomo no Yakomochi immortalized Amaharashi Beach in verse.
It's not hard to see why. The sound of the rolling surf perfectly accents the coastal vistas and their mountain backdrop. On a clear day, it's possible to take a photo with Mt. Tsurugi


looming right above the famous Onnaiwa rock formation. Delicious seafood dishes
The city of Himi gets its steady supply of fresh fish from two nearby fishing ports in town. There's no better place to go for sushi, sashimi, and various cooked fish dishes.
Himi Seaside Botanical Garden
Round out your visit with a trip to Himi Seaside Botanical Garden, home to countless species of aquatic plants and insects. There's a special greenhouse filled with mangroves and Japanese seaside plants. Seasonal hours
The Amaharashi Coast


can be visited at any time of year. Clearer air in the wintertime makes for better mountain views, although there are often cold winds so be sure to dress warmly.
The Himi Seaside Botanical Garden is open from 9 a.m. to 5 p.m. year-round, excluding December and January. Like many museums in Japan, Himi Seaside Botanical Garden is closed Tuesdays but open on national holidays and closed on the following day.