Kashima-jingu Shrine
鹿島神宮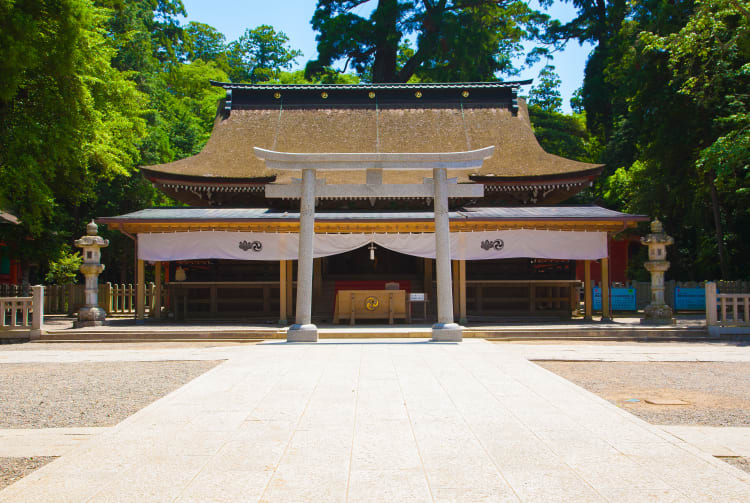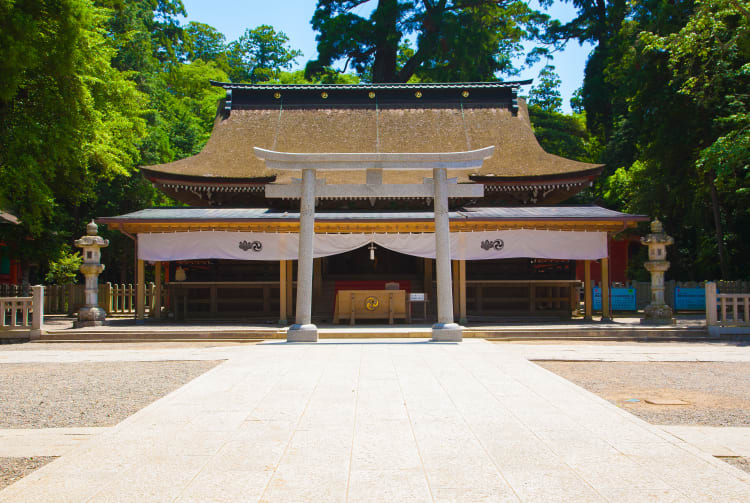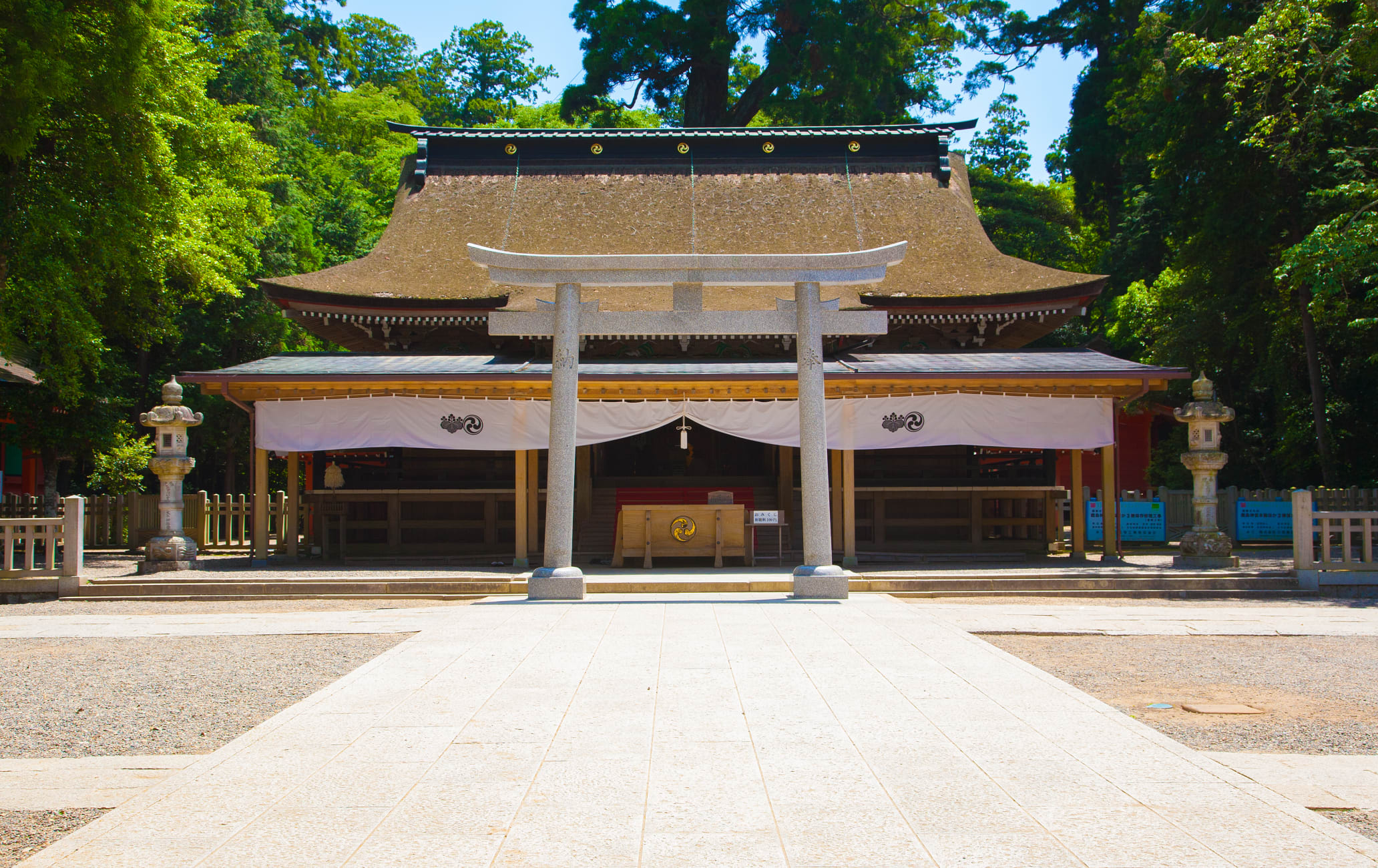 A key shrine dedicated to the deity of martial arts
Kashima-jingu Shrine is one of the oldest shrines in eastern Japan. Located in the center of Kashima, it is believed to have been built during the 6th century B.C. by Japan's first emperor, Jimmu. Dedicated to the deity of martial arts, this ancient wonder lies just outside Tokyo.
Quick Facts
Visitors can feed deer in the nearby Kashima-jingu Deer Park
The shrine's treasure hall is home to many ancient artifacts, including Japan's oldest and largest straight sword
How to Get There
Kashima-jingu shrine is a 10-minute walk from Kashima-Jingu Station. A train from Tokyo Station


on the Kashima Line will get you to Kashima-Jingu Station in just over two hours.
A Keisei Bus that runs from Tokyo Station's Yaesu exit directly to Kashima-jingu Shrine takes two hours. The temple's entrance hall
As you enter the shrine, you pass an impressive vermillion two-storied gate leading to seven key attractions, including a large front shrine, the main shrine, and the treasure hall.
Of warlords and martial arts
The shrine is dedicated to Takemikazuchi-no-Okami, the Shinto god of thunder and war. Takemikazuchi-no-Okami is associated with martial arts, and many dojos across Japan display scrolls with his image. Kashima-jingu has been visited by Japanese warlords since the beginning of recorded history. Messengers of the gods
Don't miss visiting the Shrine's Deer Park. Deer roam freely, and visitors are welcomed to get up close and feed them. In ancient Japan, deer were believed to be the messengers of the gods. This is why deer parks are found at many temples and shrines throughout Japan.
New Year's celebrations
Kashima-jingu Shrine holds many events throughout the year, but the biggest is its New Year's festival. During the first three days of January, over 600,000 people from all over Japan attend the event. Near Kashima-jingu Shrine History
Kashima-Jingu Shrine
Kashima-shi,
Ibaraki-ken Festivals & Events
Suigo Itako Iris Festival
Itako-shi,
Ibaraki-ken Attraction
Suigo Sawara Ayame Park
Katori-shi,
Chiba-ken History
Sawara
Katori-shi,
Chiba-ken Other
Narita International Airport
Narita-shi,
Chiba-ken Attraction
Choshi Electric Railway
Choshi-shi,
Chiba-ken