Hitachi Seaside Park
国営ひたち海浜公園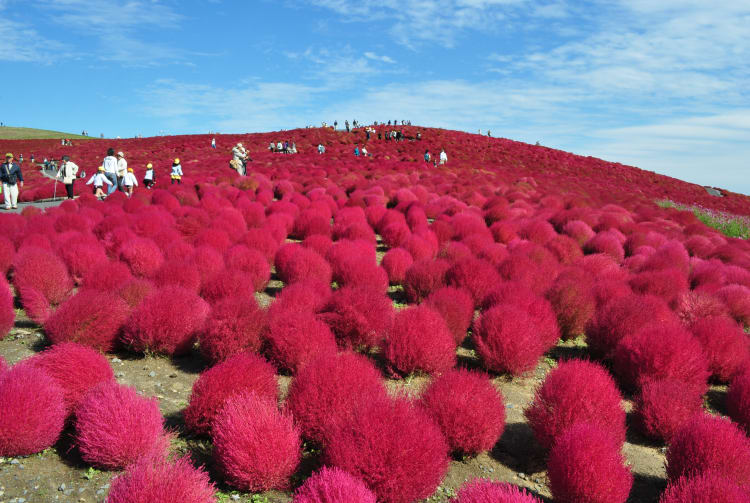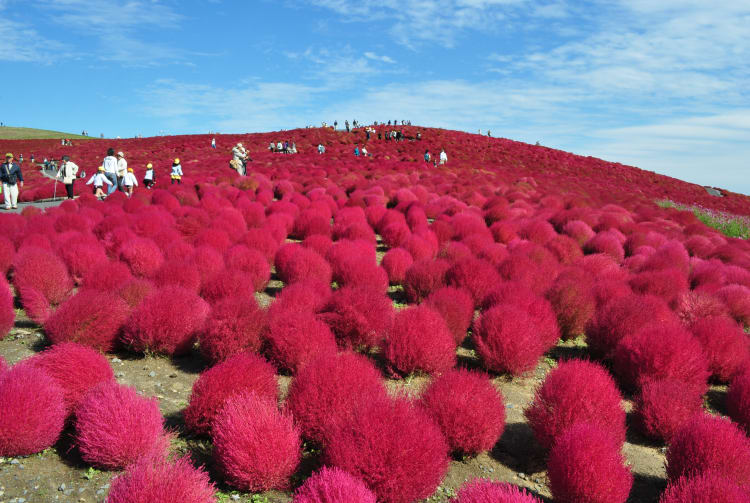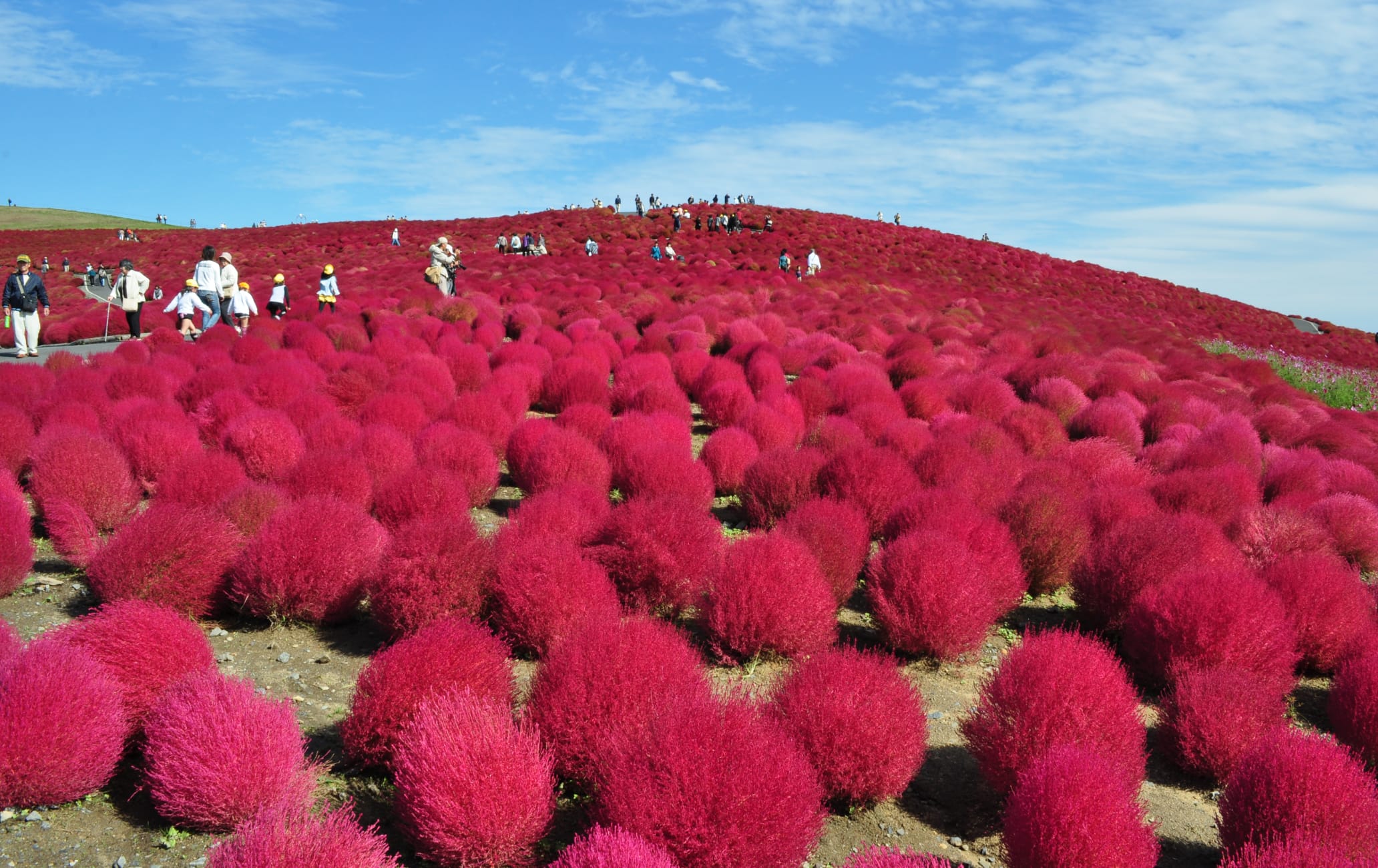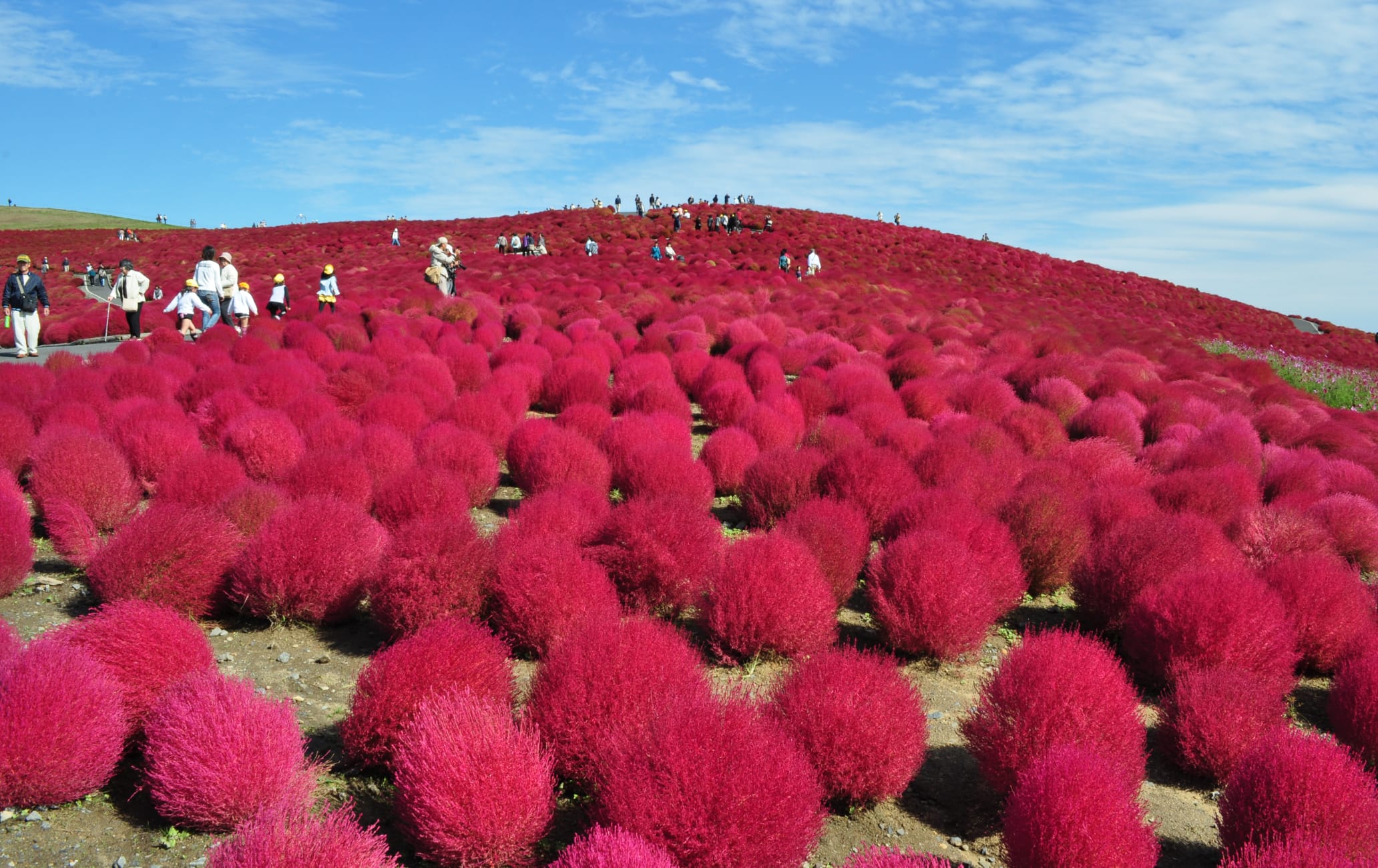 Flowers bloom brightly throughout the seasons in this Pacific coast park
About a two-hour journey from Tokyo, Hitachi Seaside Park is an expansive stretch of land on the Pacific coast that boasts a stunning array of flowers that bloom in all seasons. The park's paths crisscross fields of vivid colors.
Don't Miss
Hitachi Seaside Park's blooming narcissuses, flaming Kochia balls and baby blue eyes
Stunning views of the Pacific Ocean
Hiking trails throughout the park
How to Get There
It takes about two hours to reach the park from Tokyo. You can access Hitachi Seaside Park via an Ibaraki Kotsu bus or taxi from Katsuta Station (15 minutes). If you ride another 30 minutes to Ajigaura Station, the walk to the park will take about 20 minutes. Both stations are on the JR Joban Line, which you can catch from Tokyo's Ueno Station (70 minutes). Whitewash, baby blue, and crimson fall
Around 200 hectares of the park are open to the public, and in each season, vibrant flowers bloom. In spring, the park's million narcissuses create fields of white while the baby blue eyes turn the fields into oceans of pale blue. In the fall, the park's 30,000 green Kochia bushes turn crimson. Flowers and trees such as Christmas rose, licorice, and nerine bloom all year round. Hitachi Seaside Park presents a great deal of variety. You can wander its many flower and rock gardens, or walk along the seaside via its dune trails. There's a herb garden and the Miharashi Hill, which offer spectacular views of the surrounding countryside and the Pacific Ocean. Get active
Although Hitachi Seaside Park's main draw is the trails and flowers, there are also plenty of activities on offer. The park has a small amusement park with 25 rides and attractions. There is an athletic field and courses for cycling and BMX bikes with bicycles available for rent. The park offers barbecue facilities and restaurants.
Near Hitachi Seaside Park Nature
Hitachi Seaside Park
Hitachinaka-shi,
Ibaraki-ken Attraction
Hitachi Seaside Park (Nemophila Blooms)
Hitachinaka-shi,
Ibaraki-ken Eat & Drink
Nakaminato Fish Market
Hitachinaka-shi,
Ibaraki-ken Attraction
Aqua World
Higashiibaraki-gun,
Ibaraki-ken History
Oarai Isosaki-Jinja Shrine
Higashiibaraki-gun,
Ibaraki-ken Attraction
Oarai Mentai Park
Higashiibaraki-gun,
Ibaraki-ken