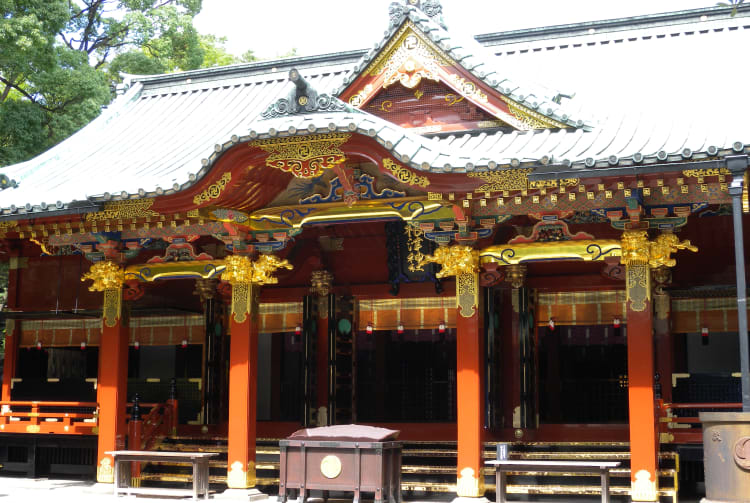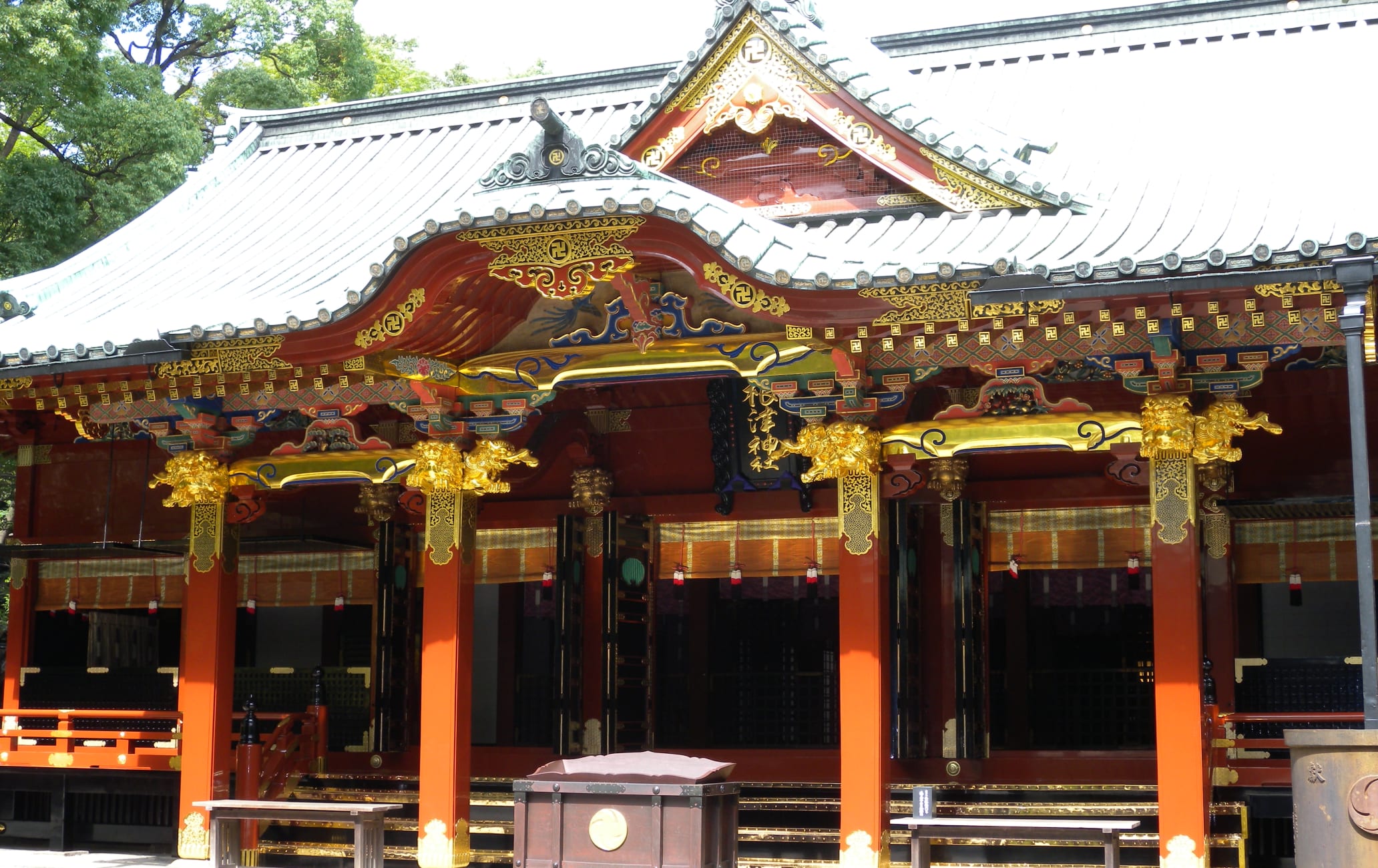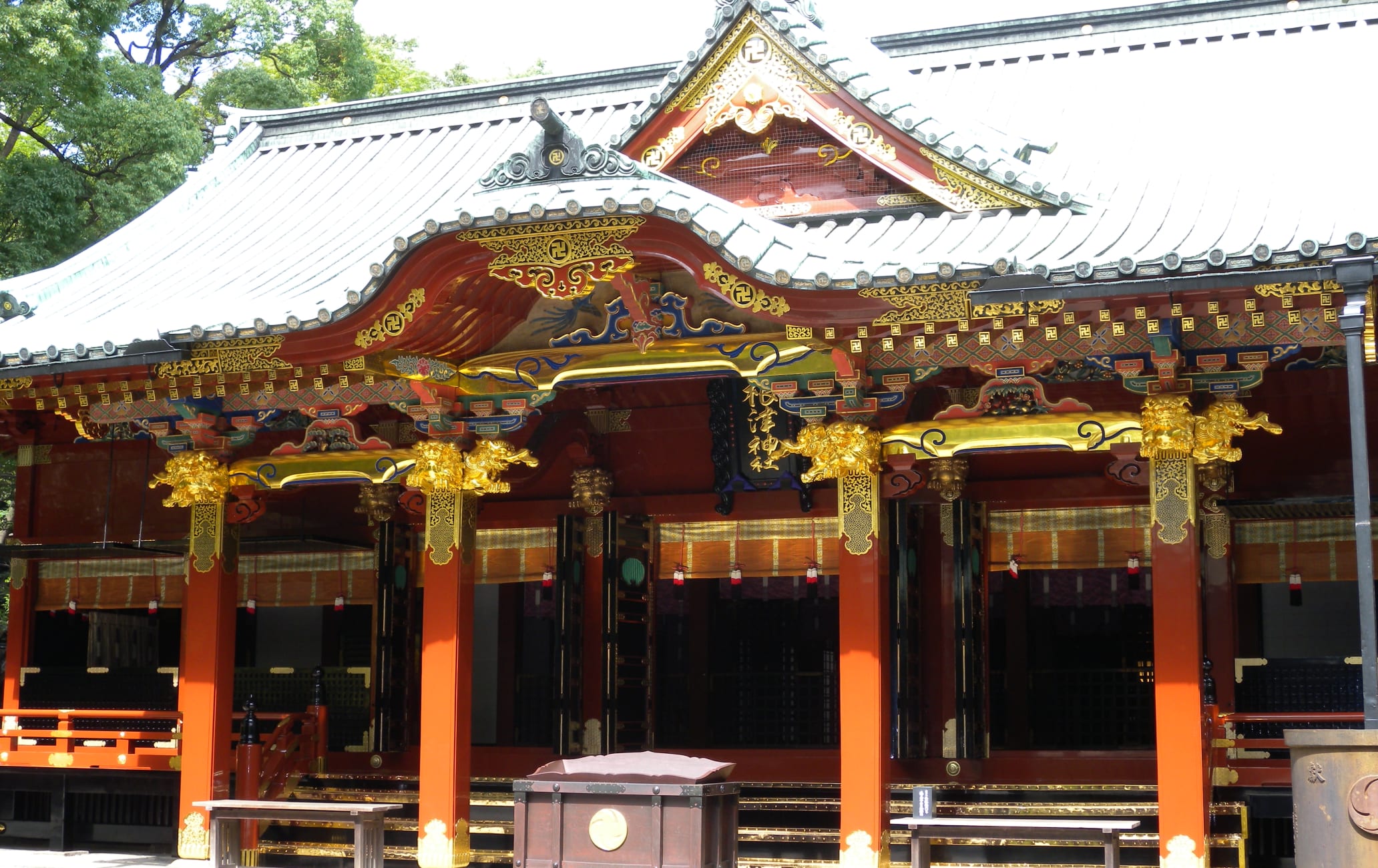 A stunning shrine hidden in a charming residential area
One of Tokyo's best-kept secrets, Nezu-jinja Shrine is said to date back 1,900 years. The current structures, which survived the air raids of World War II, are mostly intact from the early 1700s.
Quick Facts
The shrine has a picturesque path of red torii gates
The surrounding hills burst into color during the annual Azalea Festival
How to Get There
It is accessible by metro train or a 20-minute walk from Ueno Station.
Nezu Jinja is in the Yanesen


area of Tokyo, short for Yanaka-Nezu-Sendagi. It is not far from Ueno Park


and the main campus of the University of Tokyo.
You can walk from Ueno Station through Ueno Park


, which will take you through many interesting old neighborhoods. Three subway stations are also within a short walk: Nezu, Sendagi, and Todaimae. Enjoy the bold colors and locals dressed in kimono at the Azalea Festival
Nezu-jinja is most famous for its Azalea Festival, with around 50 varieties blooming from late April to May. The festival features food stalls and games.
The architecture, spacious landscape, and tranquil atmosphere merit a visit at any time of year. Much less well known than larger shrines and temples such as Meiji-jingu Shrine


and Sensoji, Nezu-jinja offers an authentic experience. Discover decorative Gongen architecture
Built in the style of Nikko's famed Toshogu Shrine


, Nezu-jinja Shrine is covered in ornate, gilded carvings that contrast with the bold vermillion pillars. Called Gongen, the decorative style is somewhat rare in Tokyo. Six of its structures have been designated Important Cultural Properties of Japan.
The iconic tunnel of torii
Along with the impressive structures, the relaxing grounds of the shrine attract local visitors. Stroll the winding paths across the hill above the shrine and gaze into the large pond, filled with koi and terrapins enjoying the sun.
Just above the main shrine, there is a small path of red torii gates, a smaller version of the famous one that leads to Fushimi Inari Taisha


in Kyoto


.
This part of Nezu-jinja Shrine, flanked by fox statues, is called Otome Inari Shrine. Near the torii tunnel, you can find a small mound that pays tribute to Tokugawa Ienobu, the sixth shogun of the Edo period. Explore the area
The narrow streets around the shrine are dotted with cafes and traditional sweet shops, including stores selling local favorite karinto cookies and taiyaki. Explore the main part of Yanesen just beyond the shrine to see its mixture of retro and modern architecture, small galleries, cafes, tea shops, and wine bars. Though it is close to the city center, life has a decidedly more leisurely pace here, making it the perfect place to while away an afternoon.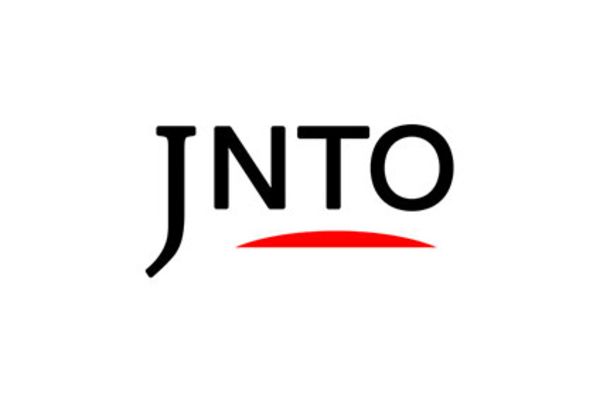 History
Nezu-Jinja Shrine
Tokyo-to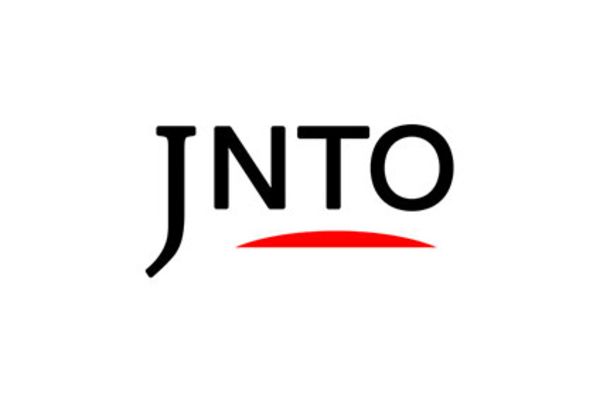 Culture
Yanesen (Yanaka/Nezu/Sendagi/Hongo)
Tokyo-to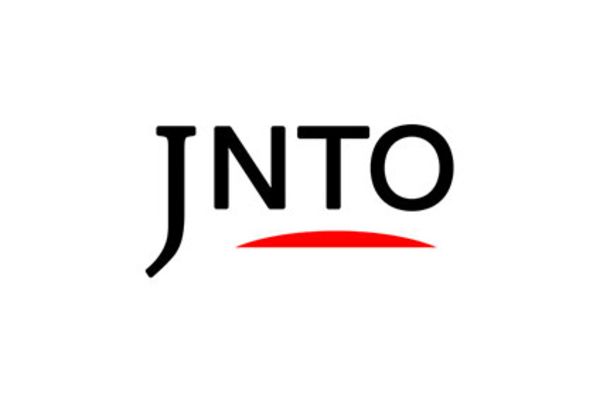 Attraction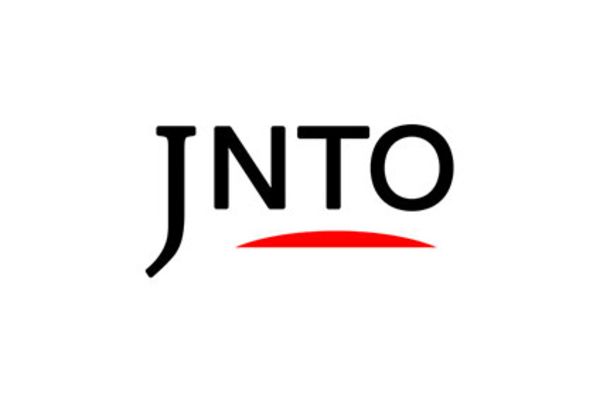 History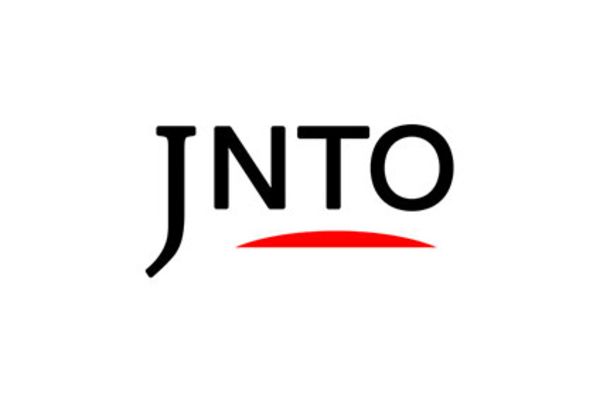 History
Yushima Tenmangu Shrine
Tokyo-to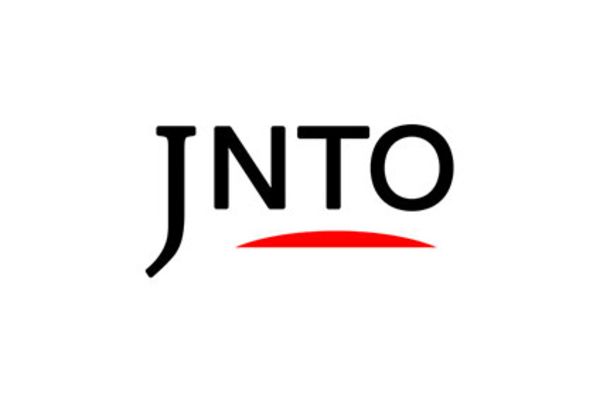 Festivals & Events
Ueno Cherry Blossom Festival
Tokyo-to