Fukuoka International Film Festival
アジアフォーカス・福岡国際映画祭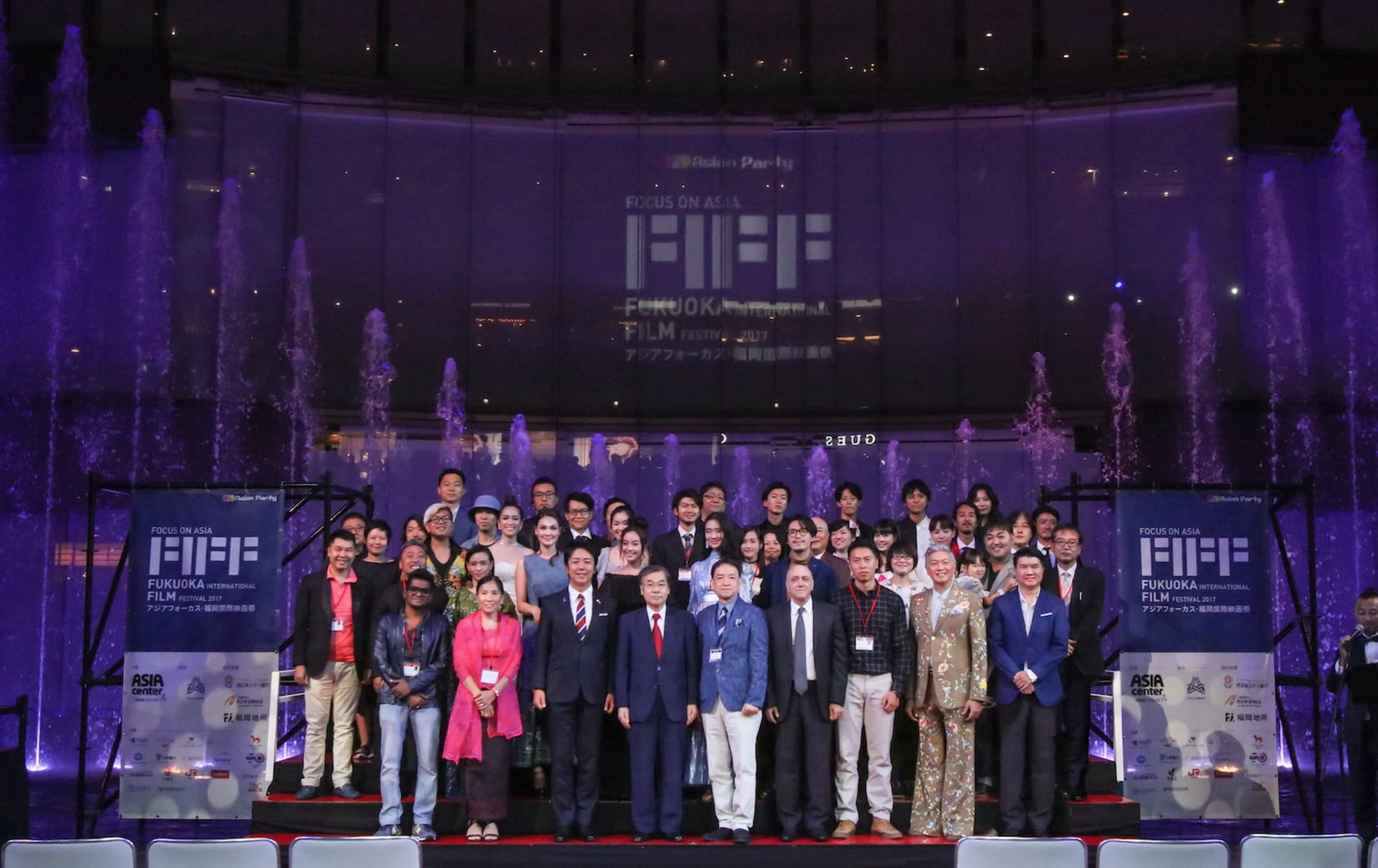 Fukuoka's largest film festival showcases the best of Asian cinema
As film festivals go, the Fukuoka International Film Festival is relatively new but has become a Fukuoka institution since it was started in 1991.
The festival usually takes place over a two-week period in September, and each year features around 50 films from across the greater Asia region.
Don't Miss
Getting involved in Q&A sessions with directors, actors, and other key members
Voting for your favorite film
How to Get There
Most of the films are shown at the Canal City cinema, which can be accessed by loop bus or a short walk from the nearest train station.
On foot, it is a 20-minute walk from Tenjin and Hakata stations.
By loop bus, it is a short ride that departs every 5-10 minutes at the 100 yen loop bus stop from Hakata or Tenjin station. Getting involved is the way to enjoy
The Fukuoka International Film Festival's main objectives are to promote Asia and Asian cultural exchange through motion pictures and to introduce the best Asian films to the world while fostering new talent.
By any standards, the festival meets both its aims, and it exhibits a high-caliber repertoire of films each year.
The festival promotes interaction between creators and audiences and offers Q&A sessions with directors, actors and other key members of the film crew for many of the films it showcases.
The best film each year is awarded the Fukuoka Audience Award after a vote held by the festival's audiences.
Many films are only subtitled in Japanese, so check the festival's website before you visit to see which films are subtitled in your language. Near Fukuoka International Film Festival Festivals & Events
Fukuoka International Film Festival
Fukuoka-shi,
Fukuoka-ken Festivals & Events
Hakata Gion Yamakasa Festival
Fukuoka-shi,
Fukuoka-ken Eat & Drink
Fukuoka Yatai Food Stalls
Fukuoka-shi,
Fukuoka-ken Eat & Drink
Nakasu
Fukuoka-shi,
Fukuoka-ken Art & Design
Fukuoka Asian Art Museum
Fukuoka-shi,
Fukuoka-ken Eat & Drink
Hakata
Fukuoka-shi,
Fukuoka-ken