MOMAT Crafts Gallery
東京国立近代美術館工芸館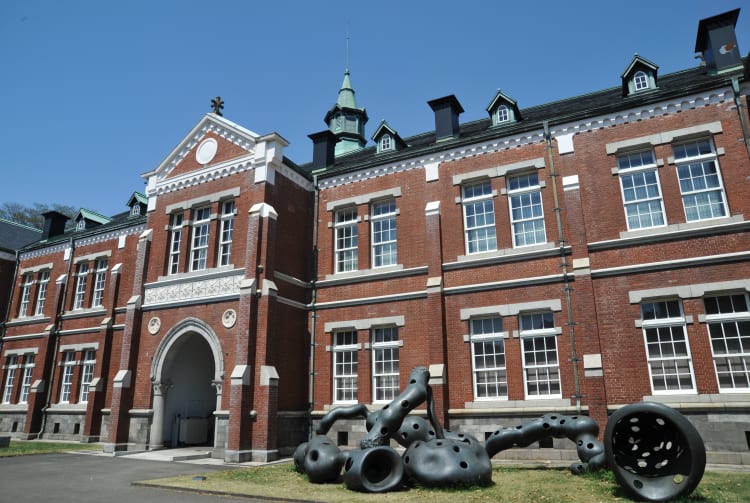 A collection of treasures in a place of political intrigue
Specializing in Japanese crafts and housed in a perfectly preserved example of Japanese Western-style architecture from 1910, the MOMAT Crafts Gallery retains its Meiji-era elegance.
How to Get There
The Crafts Gallery is part of Kitanomaru Park


, and is a five-minute walk from Takebashi Station. Showcasing ceramics, along with kimono and graphic design
You can see a wide range of carefully curated works, varying from minimalistic creations in bamboo to icons of modern industrial design. Special themed exhibitions rotate every few months, but the permanent displays feature the most representative ceramics, lacquerware, textiles, metalwork, and more. A key location in World War II history
Although the gallery is now a peaceful place of art and culture, in 1945 it was the site of an attempted coup d'etat. In order to prevent the Emperor's statement announcing Japan's surrender from being broadcast, a group of young army officers plotted to seize the tapes. They murdered Lieutenant General Mori of the Imperial Guard and issued a fake order in his name in an attempt to stop World War II from coming to an end.
Near MOMAT Crafts Gallery Art & Design
Momat Crafts Gallery
Tokyo-to Nature Attraction
Chidorigafuchi Moat
Tokyo-to Attraction Art & Design
National Museum Of Modern Art
Tokyo-to History