Trappistine Convent
トラピスチヌ修道院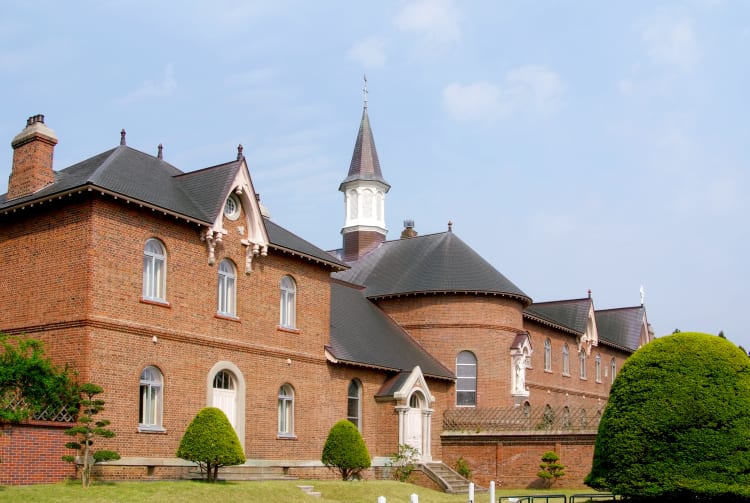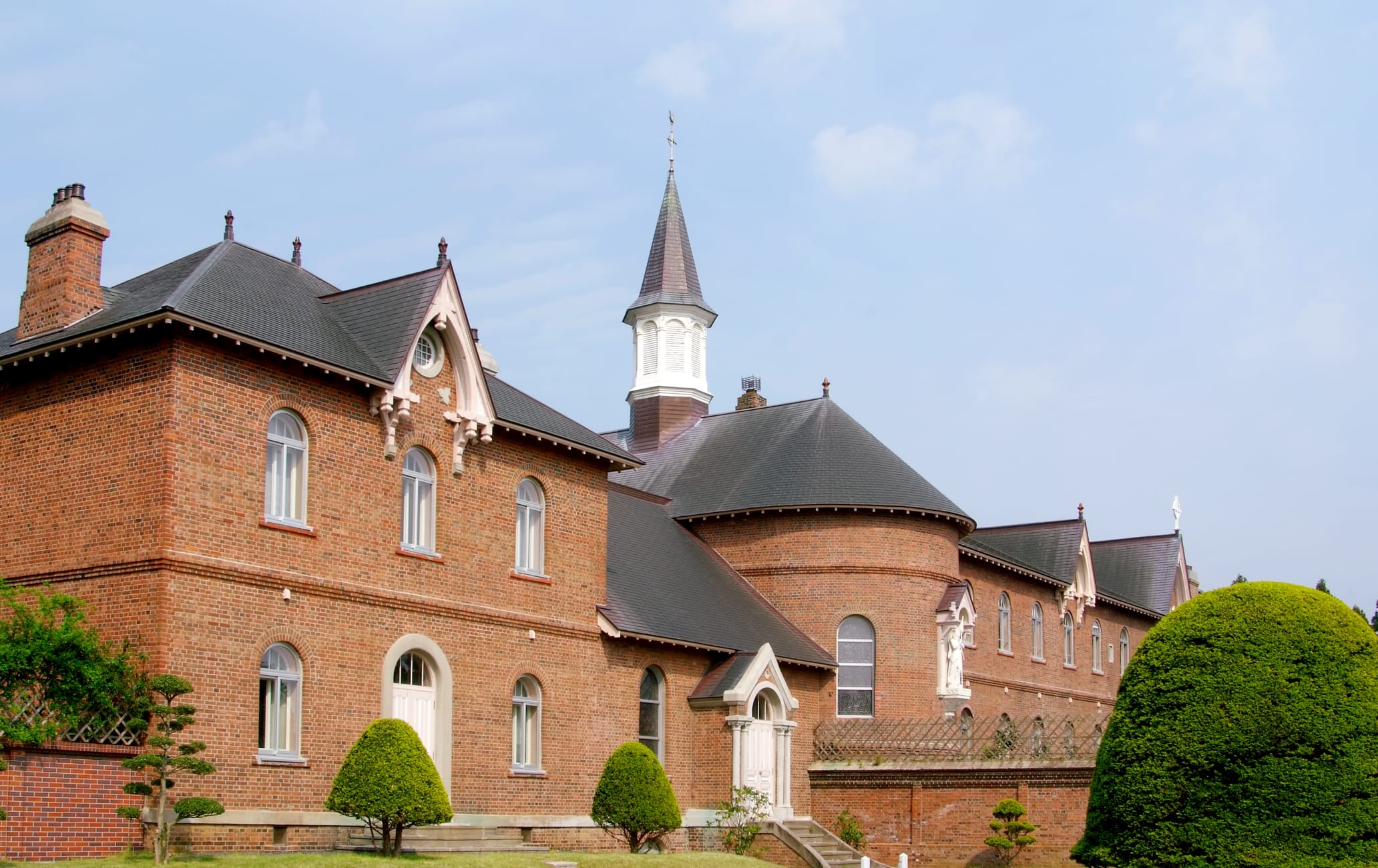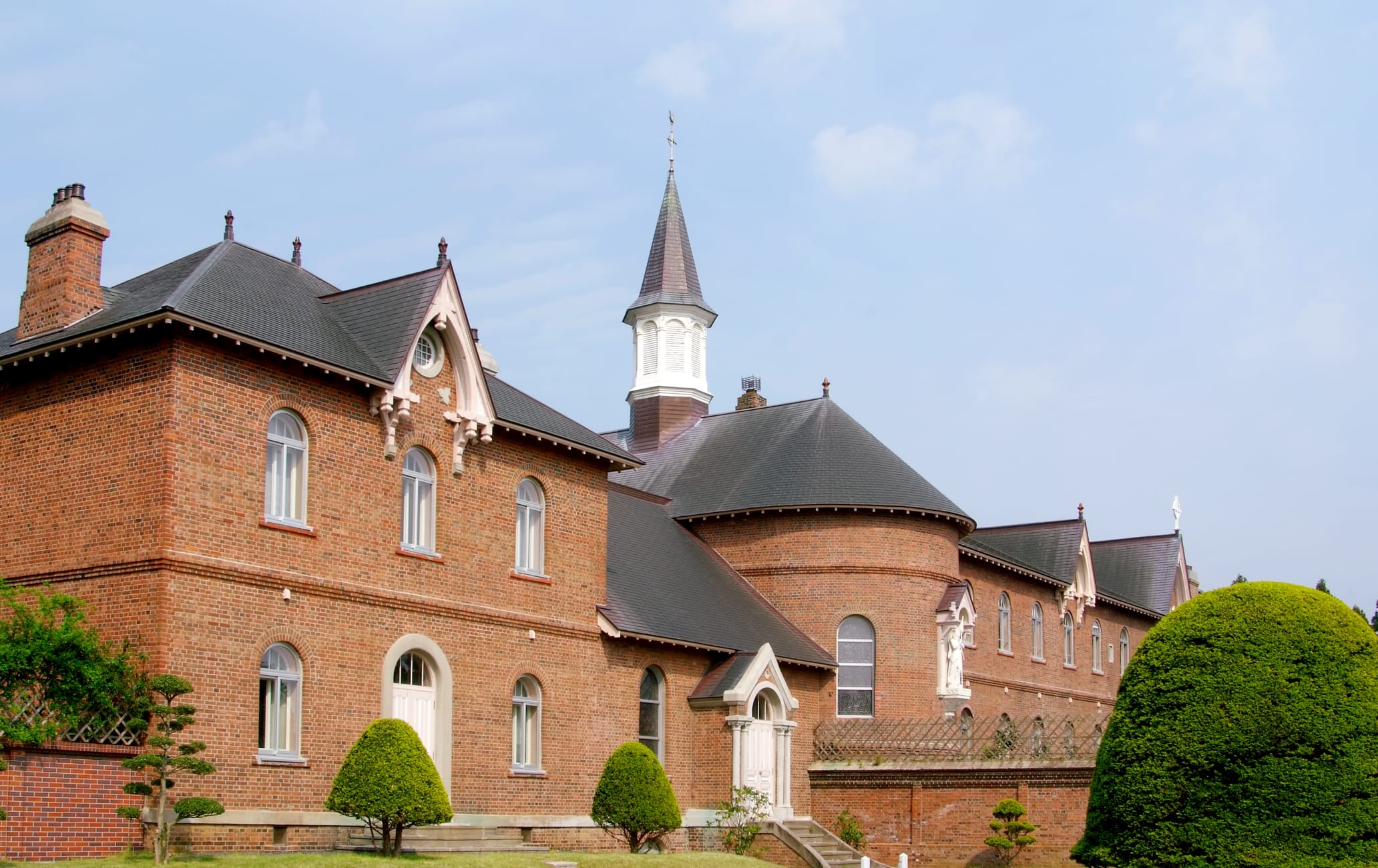 Japan's first convent offers an unexpected religious experience
Temples and shrines abound in every Japanese town, but Hakodate


is one of the few places home to a Trappistine Convent. Peaceful and quiet, the convent is steeped in history and Catholic culture. Take in the beautiful buildings and surroundings, while learning about the lives of the nuns residing here.
Don't Miss
Wandering through the beautiful gardens
Viewing statues of Catholic icons
Purchasing a Madeleine cake from the convent store
How to Get There
Take a bus from Hakodate Station to arrive at the tranquil surroundings of the Trappistine Convent.
The Trappistine Convent is located in Kamiyunokawa in Hakodate


. A shuttle bus runs between Hakodate Station and the Trappistine Mae Bus Stop. The trip takes about 35 minutes one way. From the bus stop, it is a short 10-minute walk to the convent. The convent is open from 8 a.m. to 5 p.m. most of the year, and from 8 a.m. to 4.30 p.m. in winter. The convent is closed from December 30 to January 2. Entry is free.
Quick Facts
Trappists are a religious order belonging to the Roman Catholic Church
The Trappistine Convent is the first convent in Japan, established in the 19th century
Its formal name is "Our Lady of the Lighthouse Trappist Monastery" Explore European architecture
The Trappists brought unique European architecture with them to Japan. The beautiful red-brick buildings combine Gothic and Romanesque architecture. You will feel like you're walking the grounds of a European castle. While most buildings are closed to the public, visit the museum to see many photos of the convent's interior. Beautiful surroundings to see
The Trappistine Convent stands on a hill looking across the city center towards Mt. Hakodate and the sea. The gardens that surround the convent provide a tranquil and holy atmosphere. The garden features an array of religious sculptures, honoring important figures in Catholic history. The statues include Joan of Arc, Mother Teresa, and the Archangel Michael. In spring, cherry blossoms bloom, adding a floral fragrance to the smell of incense. Learn about the lives of the nuns
The women who live at the Trappistine Convent live a quiet life of prayer and labor. Approximately 80 nuns are living at the convent at any given time. Devoted to hard work and prayer, the nuns start their day at 3:30 a.m. and go to bed at 7:45 p.m. The women pray seven times throughout the day and also spend time studying the sacred texts of the Trappist Order. Buy cakes and cookies from the convent
The nuns prepare delicious Madeleine cakes, cookies and butter candies. These sweet treats are popular with tourists and are available at the Trappistine Convent store. The nuns are able to live a self-sufficient life by making and selling these confections. Consider purchasing a selection of cake and cookies, which make for a great souvenir. History
Trappistine Convent
Hokuto-shi,
Hokkaido Luxury Stay History
Goryokaku Fort
Hakodate-shi,
Hokkaido Festivals & Events
Goryokaku Park Cherry Blossoms
Hakodate-shi,
Hokkaido Art & Design
Hakodate Museum Of Art Hokkaido
Hakodate-shi,
Hokkaido Attraction
Goryokaku Tower
Hakodate-shi,
Hokkaido