Kagoshima-jingu Shrine
鹿児島神宮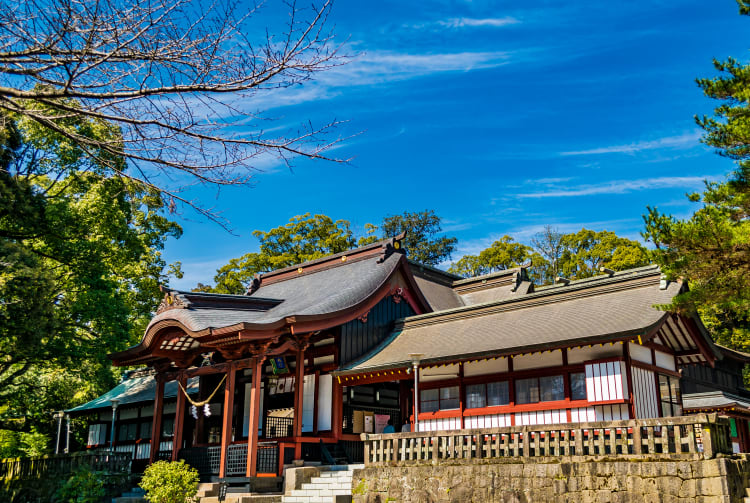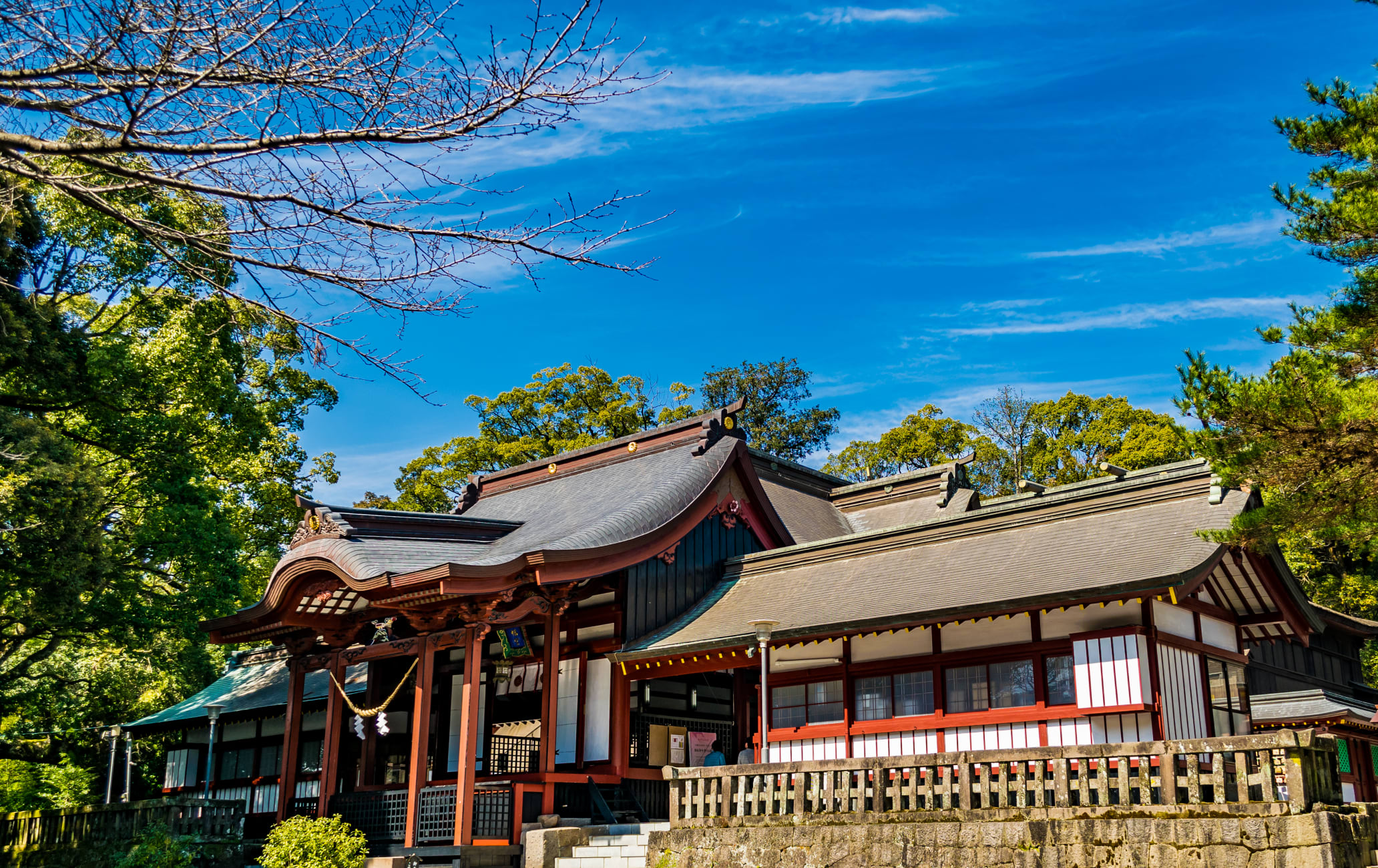 Ancient shrine from the time of the first emperor
Kagoshima Shrine is said to have been founded during the time of the legendary first Japanese emperor Jimmu over 2,500 years ago. The shrine is dedicated to Hoori no Mikoto, Jimmu's grandfather and ancestor to the emperors of Japan.
Quick Facts
Every February, the shrine holds the Hatsu Uma festival, when a horse leads a procession to the shrine in a ceremony based on a dream
The shrine houses several treasures, including paintings, rare ceramics, swords, and samurai armor
How to Get There
The shrine is accessible by train and a 15-minute walk from Hayato Station.
Trains run regularly from Kagoshima Chuo Station to Hayato (40 minutes). Renting a car is recommended to get the most out of the Kirishima area. Greatest shrine in the land of Osumi
Kagoshima Shrine was historically called the greatest shrine in the land of Osumi, and it was particularly favored by the powerful feudal lords of the Shimazu clan. Be sure to look up when you enter the main shrine building because the ceiling is ornately decorated with pictures of over 240 regional plants. The 800-year-old camphor tree outside towers over the shrine complex, adding a sense of awe and history to this quietly spiritual spot. First Horse Festival
Each year in February, the shrine hosts the Hatsu Uma Festival, where you can see a horse decorated with bells lead a procession to the shrine.
The festival has its roots in the early 16th century. Shimazu Takahisa, head of the Shimazu clan, was said to have fallen asleep at the shrine and dreamed that he had turned into the horse-headed Kannon boddhisatva. In his dream, he waited for many years at the shrine, but no one came to worship him.
Dismayed, he offered his protection to the whole area if local people would pay him tribute. After he awoke, he spoke to the head priest, who had the same dream. The Hatsu Uma Festival was established soon after, and it continues today.
Near Kagoshima-jingu Shrine History
Kagoshima-Jingu Shrine
Kirishima-shi,
Kagoshima-ken Luxury Stay Luxury Stay Relaxation
Kirishima Onsen
Kirishima-shi,
Kagoshima-ken History
Kirishima-Jingu Shrine
Kirishima-shi,
Kagoshima-ken Nature
Sakurajima
Kagoshima-shi,
Kagoshima-ken