Kumano Hayatama Taisha Shrine
熊野速玉大社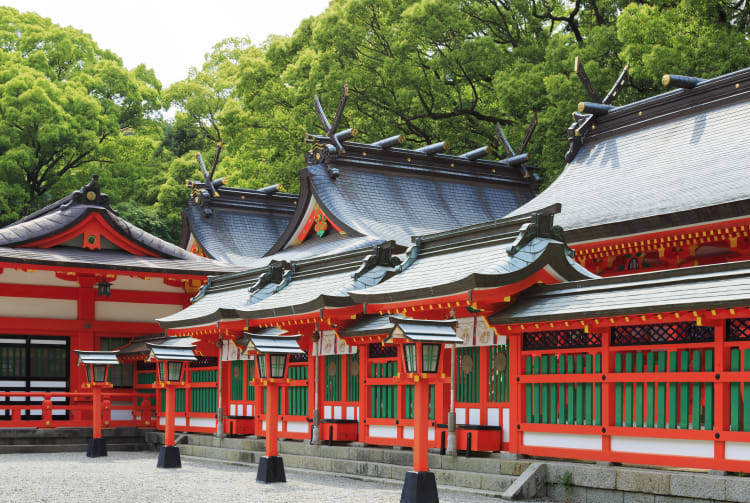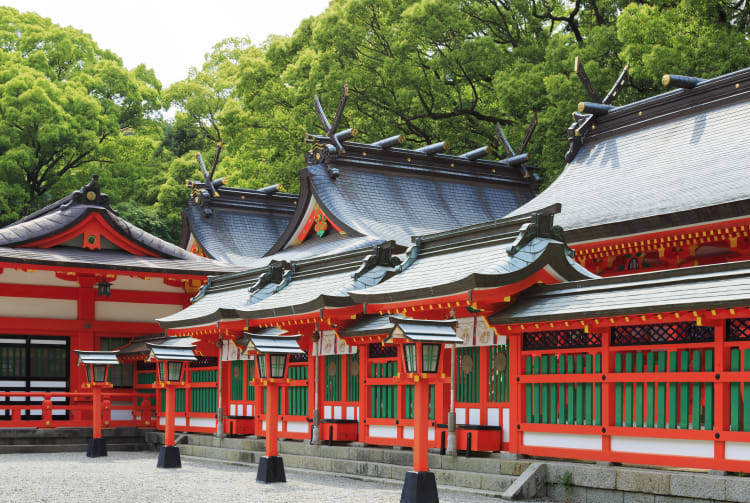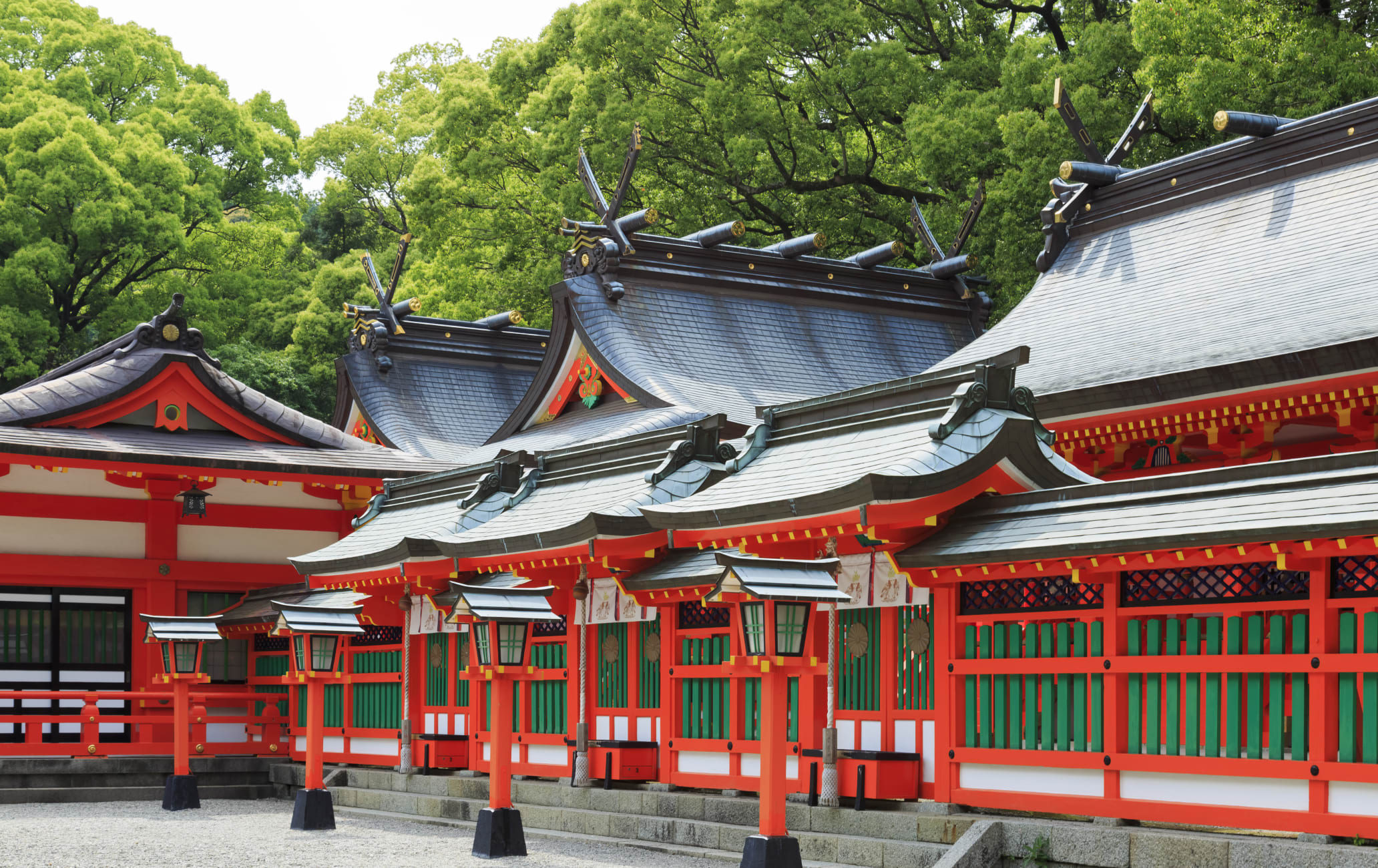 A sacred shrine and home to an 800-year-old tree
Kumano Hayatama Taisha Shrine


is one of three grand shrines that make up the Kumano Sanzan. Along with its important role as a pilgrimage destination, its grounds are home to natural monuments sanctified as deities, including a sacred conifer tree, the largest in all Japan. The shrine sits on the banks of the Kumano River. The shrine's original site, Kamikuri-jinja Shrine, is nearby.
Don't Miss
Nagi-no-Ki, the 800-year-old ancient conifer tree, which is also a god
Oto Matsuri, the fire festival of torch-bearing runners
Gotobiki-iwa, the revered monolith where gods touched the earth
Mifune Matsuri, boat races on the Kumano river
How to Get There
The shrine is located a 15-minute walk from Shingu station.
The Express train from Shin-Osaka will take you there in just over four hours. Kamikuri-jinja Shrine takes around 15 minutes on foot from Kumano Hayatama Taisha Shrine.
Quick Facts
Similar to Kumano Nachi Taisha Shrine, the facade of Kumano Hayatama Taisha Shrine is painted a striking vermillion red
Twelve gods are enshrined behind the shrine's wooden walls
The shrine's treasure room holds over 1,000 holy treasures including gifts from the 15th- and 16th-century imperial households Sacred roots
In the grounds of the shrine sits an ancient Nagi tree. Thought to be around 800 to 1,000 years old, the tree has been named an official Natural Monument of Japan.
The tree is popular with couples because the symmetrical structure of its leaves is said to represent a harmonious relationship.
Smooth sailing
While most of the Kumano Kodo Pilgrimage Route


involves hiking mountain paths and cobbled staircases, one section requires no legwork at all.
A slice of the Kumano River is a designated part of the route and pilgrims could travel to Hayatama Taisha Grand Shrine by boat. Today, rustic wooden boats from Hitari transport visitors on a 90-minute trip down the river to the shrine.
Rock gods
The Kamikuri-jinja Shrine is located a short walk from the temple and is the original site for Kumano Hayatama Taisha Grand Shrine. A strong connection between the two sites remains.
Legend states that the Kumano deities descended to earth onto the giant rock that dwarfs the site. To get closer to the sacred monolith you need to climb a steep, uneven staircase hewn from the natural rock. Way of the dragon
The stone staircase leading up to Kamikuri-jinja Shrine also provides the stage for a dramatic winter event. The Oto Matsuri Fire Festival held every February 6 sees a cascade of local men clad in white storm down the staircase carrying blazing torches.
Akin to a fire-breathing dragon careering out of the gates of the shrine, this festival remains one of the liveliest in the country.
* The information on this page may be subject to change due to COVID-19.
Near Kumano Hayatama Taisha Shrine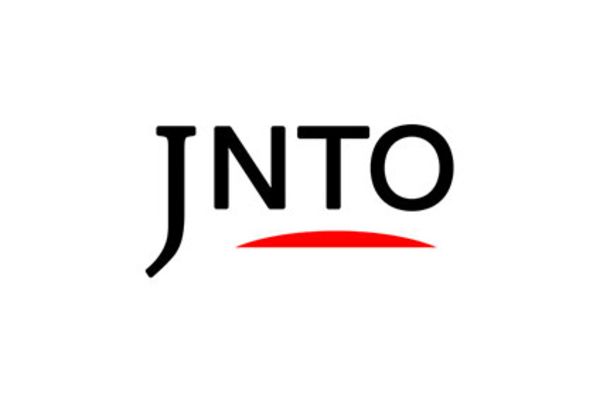 History
Kumano Hayatama Taisha Shrine
Shingu-shi,
Wakayama-ken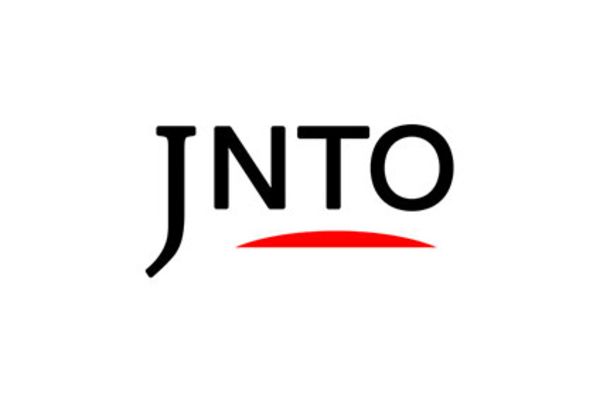 History
Kamikura-Jinja Shrine
Shingu-shi,
Wakayama-ken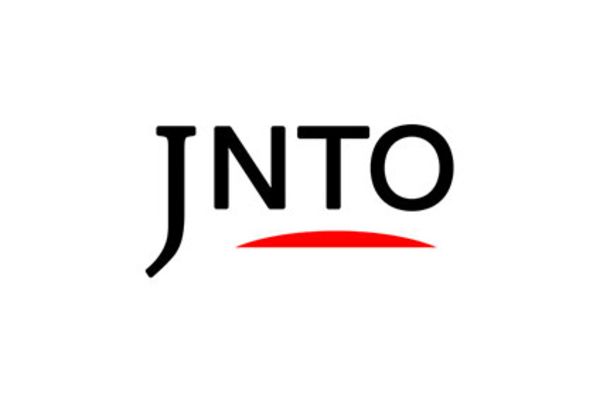 Festivals & Events
Oto Matsuri Fire Festival
Shingu-shi,
Wakayama-ken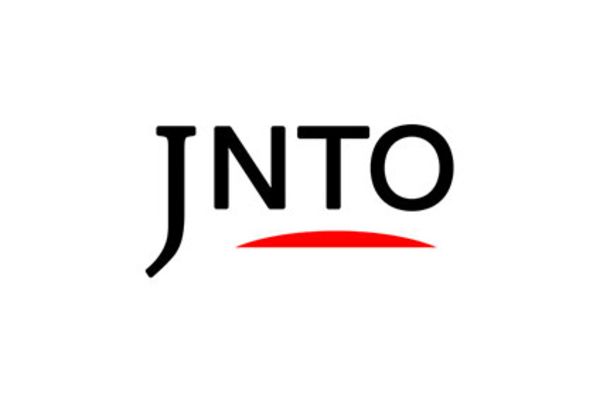 Nature
Jofuku Park
Shingu-shi,
Wakayama-ken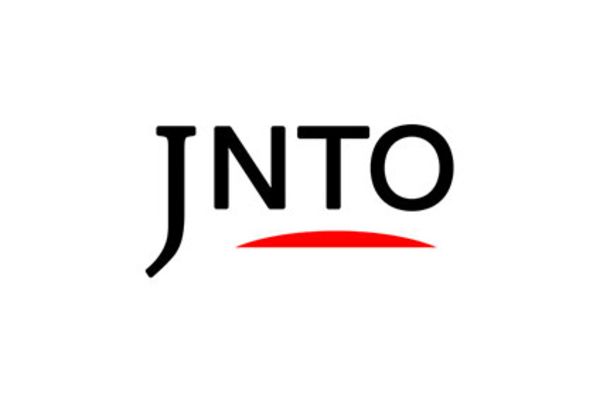 Nature
Shichiri Mihama Beach
Minamimuro-gun,
Mie-ken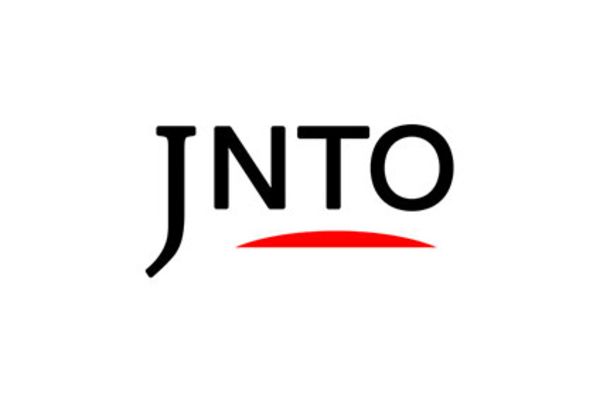 Festivals & Events
Kumano Fireworks Festival
Minamimuro-gun,
Mie-ken