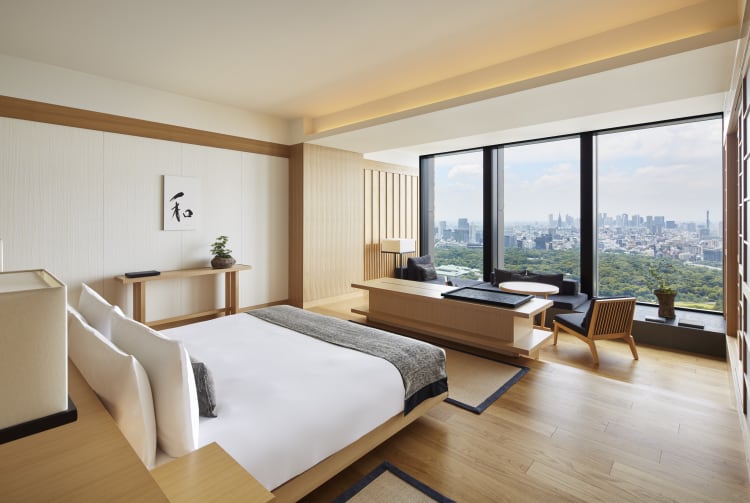 Experience Zen-like tranquility at this intimate urban retreat
Best known for its resort-style hotels in secluded locations, the Aman brand's Tokyo location offers an atmosphere of exclusivity and privacy in the center of the city. Located on the top six floors of Otemachi Tower, the bright, extravagantly spacious lobby greets guests, with its serene rock and water garden in the center, and the 30-meter high ceiling resembling a paper shoji lantern, a work of art in itself.
The rooms and suites have floor-to-ceiling windows, with a chic, minimalist Japanese design, making use of quality natural materials such as camphor wood, washi paper and stone. In the rooms, the large Japanese bathtubs overlooking the city have step-by-step instructions on how to take a bath Japanese-style. Take in the city views of Tokyo Skytree


, the Imperial Palace


, and Mt. Fuji


from every vantage point of the hotel. Luxury Stay Luxury Stay Luxury Stay Luxury Stay Other Attraction
Imperial Palace East Gardens
Tokyo-to