The Ritz-Carlton Tokyo
リッツカールトン東京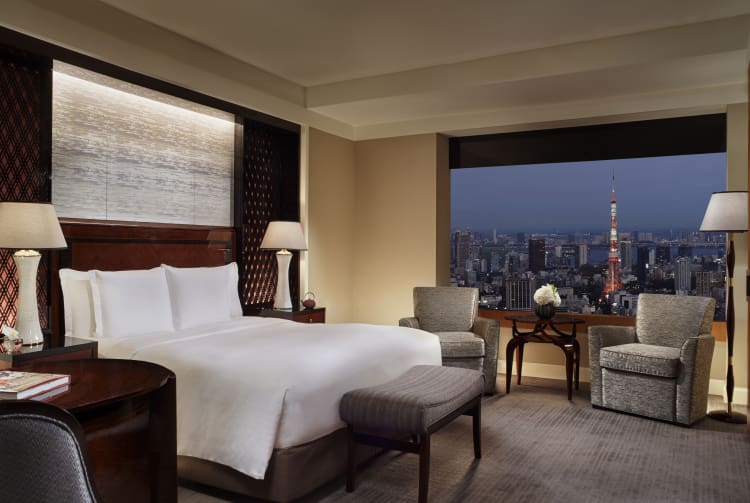 A true classic in a modern neighborhood
The Ritz Carlton remains one of the city's most popular options for a luxury stay in the Japanese capital. The first five-star Western hotel in Tokyo, the hotel is located on the 45th-53rd floors of the Akasaka Midtown Tower. When you arrive, take in 360-degree views of the sprawling metropolis from the expansive and uber-elegant "sky lobby." The 245 rooms include a number of well-appointed suites, and in the authentic 19th-century Japanese teahouse, you can experience a traditional tea ceremony.
Schedule in some time to relax by making a reservation at the spacious Spa & Fitness Center, and enjoy some of the city's finest dining in one of the three excellent restaurants. You are also able to take advantage of the hotel's prime location. As you exit the building, you will find yourself right in the middle of Akasaka


, one of Tokyo's liveliest and modern neighborhoods.
Near The Ritz-Carlton Tokyo Luxury Stay Art & Design
Suntory Museum Of Art
Tokyo-to Art & Design
21_21 Design Sight
Tokyo-to Eat & Drink Art & Design
National Art Center Tokyo
Tokyo-to Art & Design