Hyatt Regency Tokyo
ハイアット リージェンシー 東京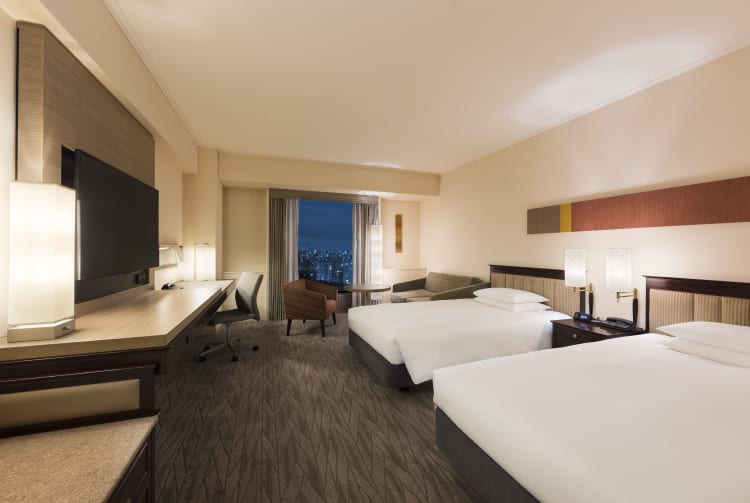 High-comfort accommodation with Michelin-starred dining
Located in the skyscraper district of Shinjuku


, the enormous Hyatt Regency Tokyo boasts 18 suites and over 700 rooms. On a clear day, you can see Mt. Fuji


peering out over the western horizon. Upon entering the hotel, you'll be greeted by a wide-open marble lobby with immaculate chandeliers dangling above. The first floors are occupied by Michelin-starred French restaurant Cuisine Michel Troisgros, along with similarly refined Chinese, Japanese and Italian establishments.
The Hyatt Regency Tokyo is a short walk from Shinjuku Station, one of the busiest transit hubs in Japan. This area of Tokyo


is a city-within-a-city, filled with everything from upscale shopping to thrift stores, acclaimed dining to down-to-earth food stalls. The hotel is conveniently located adjacent to Shinjuku Central Park, which makes for a serene moment of respite from the bustling city. Luxury Stay Festivals & Events Attraction
Tokyo Metropolitan Government Building
Tokyo-to Luxury Stay Luxury Stay Attraction