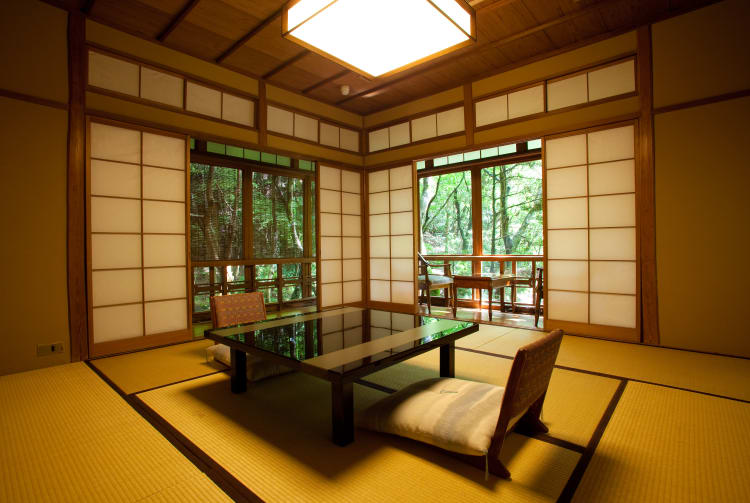 Serenity in a primeval forest
Just a 10-minute drive away from the bustling streets of Nara is the peace and tranquility of traditional ryokan Tsukihitei. From its location deep in Kasuga Forest, the sounds of nature are all around. With just three sets of rooms, it feels like a private retreat. Guests are encouraged to slip on a yukata (light cotton kimono) and relax in the deep cypress soaking tubs in beautifully designed bathrooms.
The meals at Tsukihitei are memorable as one would expect from a Michelin restaurant. Classic kaiseki cuisine using local ingredients is served to guests in private rooms, delighting the eyes as much as the palate. During the day, guests can easily set out to explore Nara and the many local attractions nearby. Todaiji Temple


, Kasuga Shrine


, and the preserved storehouse-lined streets of Naramachi


are among the most popular destinations. Luxury Stay Nature
Mt. Kasuga
Nara-shi,
Nara-ken Festivals & Events
Setsubun Mantoro
Nara-shi,
Nara-ken Festivals & Events
Kasuga Taisha Shrine Wisteria
Nara-shi,
Nara-ken History
Kasuga Taisha Shrine
Nara-shi,
Nara-ken Festivals & Events
Kasuga Wakamiya Onmatsuri Festival
Nara-shi,
Nara-ken