Miyakojima Tokyu Hotel & Resorts
宮古島東急ホテル&リゾーツ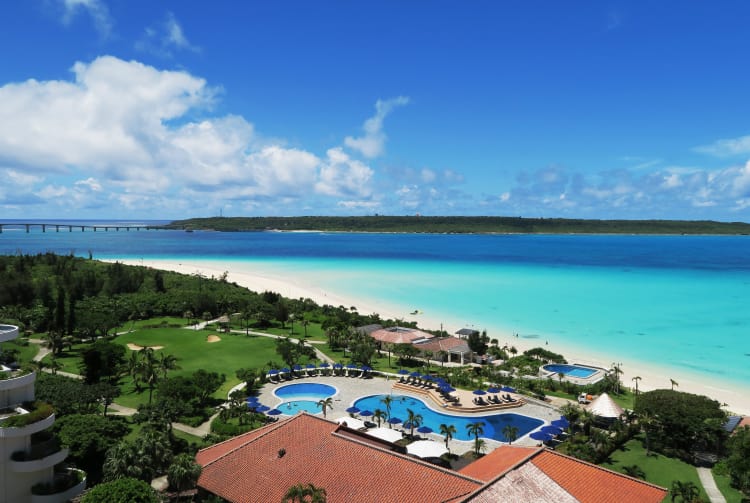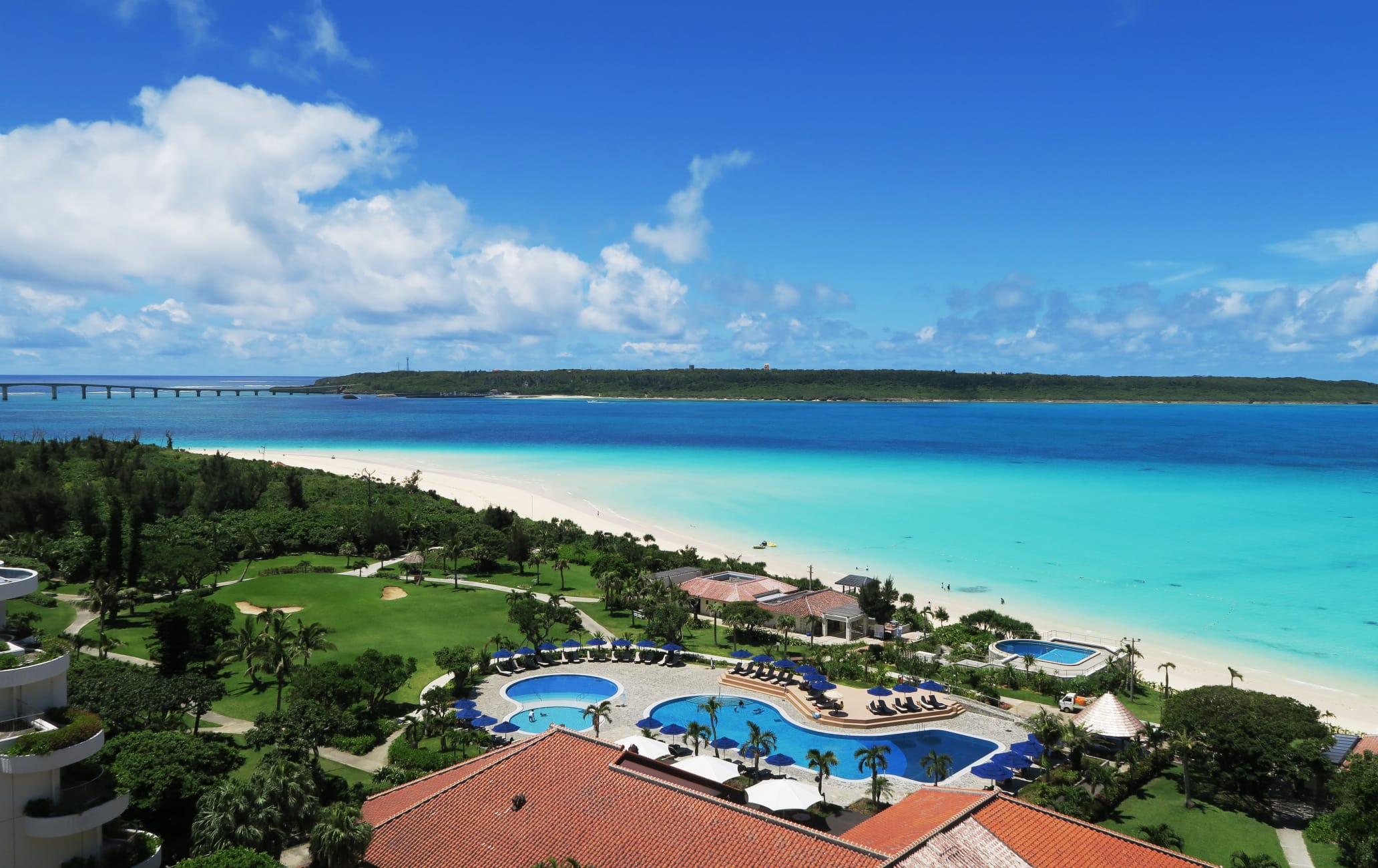 A tropical getaway influenced by a long-lost kingdom
Miyakojima Tokyu Hotel & Resorts is a high-end beach resort situated on the southern corner of Miyako Island


—a tropical idyll almost 2,000 kilometers south of Tokyo


in Okinawa Prefecture


. Influences of original island culture are placed throughout the hotel, with its delicate seashell chandeliers acting as a reminder of the Ryukyu Kingdom. Guests can experience this distinctive culture further in the resort's restaurants whose creative chefs serve exquisite dishes based on traditional recipes.
Visitors can experience a true tropical getaway at the resort—ambling along the pure white sands of Yonaha Maehama beach


that fans out in front of the hotel, or dipping into the perfectly clear azure ocean. For the more active, the resort is equipped with a range of water sports facilities, tennis courts, and a golf course.
Near Miyakojima Tokyu Hotel & Resorts Luxury Stay
Miyakojima Tokyu Hotel & Resorts Nature
Yonaha Maehama Beach
Miyakojima-shi,
Okinawa-ken Luxury Stay Luxury Stay Nature
Cape Higashi Henna
Miyakojima-shi,
Okinawa-ken Nature
Shiraho
Ishigaki-shi,
Okinawa-ken