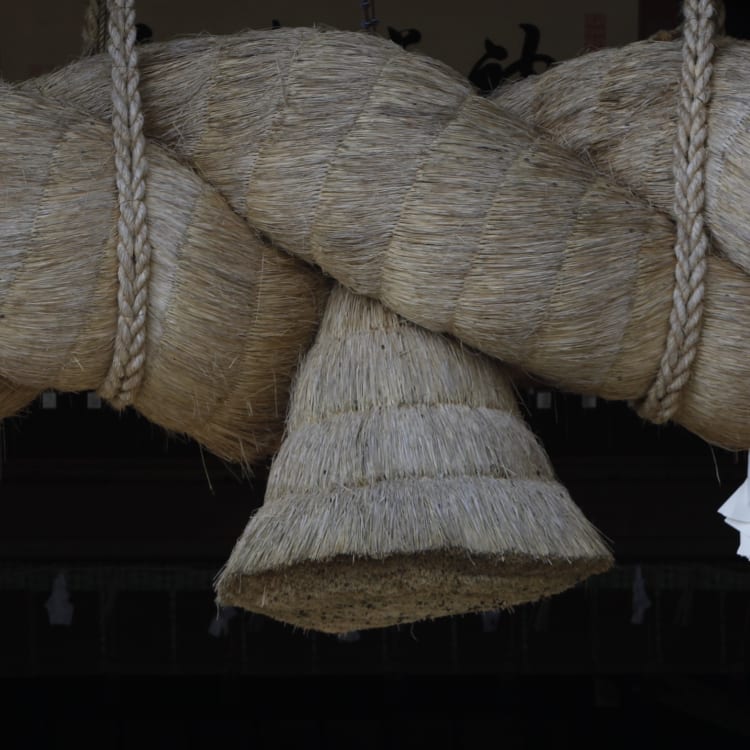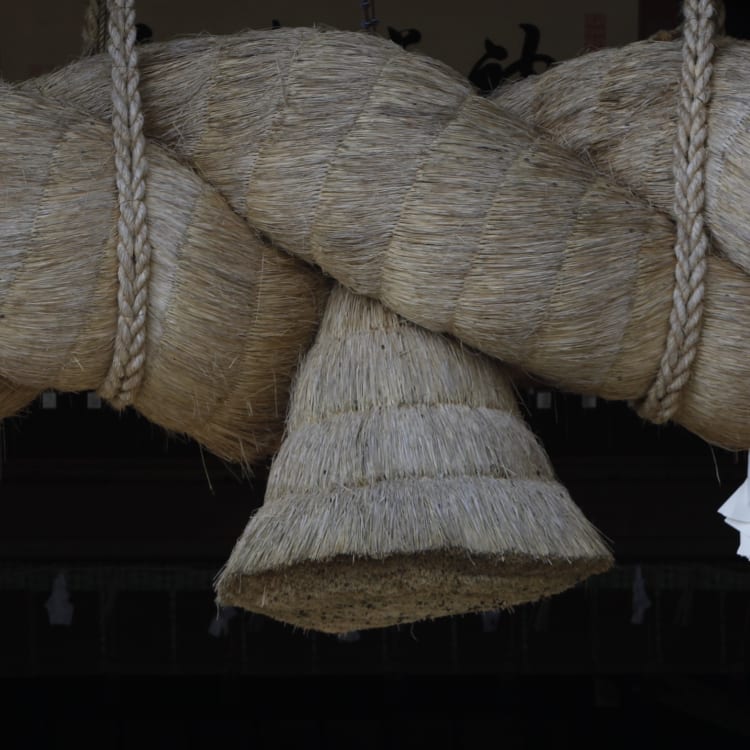 STORY
Embark on a spiritual journey in Shimane and Tottori
[Sponsored] Discover why Japan's southwestern seaboard is at the heart of Japanese spiritual folklore
Japan's center of spiritual folklore and ancient culture
Shimane and Tottori prefectures sit side by side on the Sea of Japan coast in Japan's Chugoku region. While neighboring Hiroshima prefecture tends to garner closer global attention, the cultures of Shimane and Tottori are deeply entrenched in Japanese culture, history and spirituality. Ancient shrines—including one of Japan's most important shrines, Izumo Taisha Grand Shrine (officially known as Izumo Oyashiro)—are located here, along with mineral-rich hot springs said to beautify the skin. Visitors to the region have plenty of opportunities for divine blessings, spiritual reflection and relaxation.
This culturally and spiritually rich area is easily accessed thanks to the Sanin Main Line, which runs along the coast connecting Shimane and Tottori. Trains and direct buses from Hiroshima and Okayama also open up the prefectures to those curious to explore lesser-known Japan. Dig deeper into Japan's history and spirituality with a trip to Shimane and Tottori. Izumo Taisha Grand Shrine—meeting place of the gods
Izumo Taisha Grand Shrine in Izumo, Shimane, is one of Japan's oldest and most important shrines. The beautiful place of worship is dominated by sweeping roofs and a huge straw rope—a shimenawa—in front of the sacred dance hall. However, it is perhaps what cannot be seen that makes the shrine so significant in Japanese spiritual history and folklore.
According to time-wrought tales, every year, in the 10th month of the lunar calendar, the shrine is the meeting place for deities from every corner of the country. The gods descend upon Izumo Taisha to meet with Okuninushi-no-Okami, the deity enshrined at Izumo and the governor of the realm of all things unseen.
Okuninushi-no-Okami is also associated with good fortune, happiness, and enmusubi—the forging of connections between people (romantic or otherwise). Many make the journey to the shrine to obtain amulets or charms that offer boosts in happiness or good fortune in matchmaking. The amulets make perfect souvenirs for friends or family back home, or personal mementos that provide a spiritual fillip. Welcome to the house of Ebisu
After receiving blessings for happiness and good fortune in personal relationships at Izumo Taisha Grand Shrine, take a 90-minute drive up the coast to Matsue City to seek out the home of Okuninushi-no-Okami's son, Ebisu—one of Japan's seven lucky gods.
Ebisu presides over Miho-jinja Shrine and carries associations with business prosperity and bountiful catches for fisherfolk. The shrine stands at the head of around 3000 other shrines dedicated to Ebisu and is rare because it has two main halls, or honden (shrines usually only have one). According to local legend, Ebisu enjoyed fishing in this area, and rituals and festivities centered around nearby Mihonoseki Harbor recognize the myths surrounding the plump and smiling god, including annual canoe races and re-enactments.
Combine a visit to the shrine and harbor with a trip around the pretty Shimane Peninsula. Mihonoseki Lighthouse sits at the tip, and there are beautiful bays, beaches and gardens dotted around. Tamatsukuri Onsen—historical hot springs that "hold the key to beauty"
After a day exploring the Shimane countryside and spiritual sites, Tamatsukuri Onsen is the perfect place to relax. In one of Japan's oldest historical texts, the onsen area is lauded for having "healing" waters that beautify the skin. To this day, bathers flock to this resort for the benefits that the skin-moisturizing waters reportedly bring.
Wandering around is a great way to enjoy the area's natural beauty, particularly in spring, when the lines of cherry blossom trees bloom. However, it is a picturesque and atmospheric spot at any time of the year, with many staying guests ambling around in yukata—traditional lightweight gowns. Some traditional onsen hotels (ryokan) open up their doors and baths to nonstaying guests for a fee, and there are several footbaths dotted around the area that are free to use. The ancient hot spring town is around a 20-minute drive from Matsue City and located on the southern side of Lake Shinji. Consider staying the night in one of the inns for an immersive experience in traditional Japanese culture. Tottori Prefecture—more than just sand dunes
After immersing yourself in the culture and history of Shimane, make the short trip to the adjacent Tottori Prefecture, further along the coast. Access is easy between the two areas, with the Sanin Main Line running between major towns in each prefecture, though hiring a car is perhaps the optimal way to travel between these different regions. Tottori is famous for its sand dunes, but visitors can also explore and enjoy a wide range of other attractions.
Head to Yonago to continue your spiritual journey by embarking on one of the city's renowned "Jizo tours." These themed walks visit a variety of Jizo statues—bodhisattvas who traditionally offer various kinds of good fortune and protection. (The original Jizo is said to have first appeared at the summit of the majestic Mt. Daisen, which overlooks the area.)
The Kamogawa River Jizo Tour is among the most popular routes, taking in 26 Jizo statues that are said to protect the city and aid its residents. For example, Yugado Jizo is believed to offer protection against theft, while Tsukatohashi Jizo helps ensure good relationships, and Nakatanabashi Jizo assists in business matters.
Related events include the Jizo Bon Festival and the Evening Festival, both of which are held in August. Yonago City also numbers Minatoyama Park, Yonago Castle Ruins and the Yonago Wildfowl Park among its popular draws. Mizuki Shigeru Museum
After exploring Yonago, make the 30-minute train trip to Sakaiminato City to visit the Mizuki Shigeru Museum, which puts smiles on the faces of children and young-at-heart grown-ups alike. As its name suggests, the museum explores and celebrates the life of renowned manga artist Mizuki Shigeru. Mizuki was raised in the city and is best known for his magnum opus "GeGeGe no Kitaro," which centers around the world of yokai—spirits and demons that figure largely in Japanese folklore.
Fans of Mizuki's work will lap up the myriad displays, dioramas, videos, and original illustrations and paintings. The museum, renovated in 2012, is open year-round from 9:30 a.m. to 6:00 p.m., with last entry at 5:30 p.m. Entry is 300 yen for adults, 200 yen for middle- and high-school students, and 100 yen for elementary schoolers.
The 800-meter-long Mizuki Shigeru Road, meanwhile, runs into the city from Sakaiminato Station. The road is flanked by over 170 bronze statues of Mizuki's characters, including background information on each one. Purchase a Yokai Guidebook and pick up a special pasteboard to take part in the Yokai Stamp Rally (collect all 37 stamps available along the roadway to receive a certificate of completion). Get clued up on Kagura—Japan's oldest performing art
Kagura, a kind of Shinto ceremonial dance, is the oldest of the Japanese performing arts, with a history that stretches back over 1,500 years. Originally, priests would perform the ritual dances within the confines of a shrine to amuse Shinto deities, but the art form has evolved over the centuries to incorporate invocations for good harvests and to ward off disasters, and public performances of popular stories are now common.
The Chugoku area's strong connection with Shintoism means that Kagura forms part of the area's cultural fabric. Iwami Kagura—a unique form of kagura endemic to western Shimane—is known for its rapid pacing and the lavish attire worn by actors. Today, it plays an important role at a number of Shimane shrines. Iwami Kagura includes tales about Ebisu, the god of fisherfolk, and the concept of enmusubi that fosters connections between people. Performances take place throughout the year.
Getting to Shimane and Tottori prefectures
Shimane is easily accessible by air, train and highway bus from Japan's major cities. There are regular flights to Shimane from Tokyo, Osaka and Kyoto. Shinkansen and express trains also link the prefecture to major travel hubs. Overnight highway buses are a popular way to reach Shimane on a budget.
Tottori can be reached directly from Tokyo's Haneda Airport in about 80 minutes, while Shinkansen and other trains connect major centers like Osaka and Kyoto. Overnight highway buses arrive at and depart from Yonago.
A regular bus service connects Hiroshima and Izumo in Shimane. If you are a JR Rail Pass holder, the three-and-a-half-hour journey is free. If traveling from Fukuoka, a one-hour flight will link you with Shimane; highway buses also connect these two locations. Additionally, highway buses run between Hiroshima and Matsue, including a service that costs just 500 yen.
Upon arrival in Shimane or Tottori, car rental is perhaps the most convenient option for traveling around and between the two prefectures. Discover more here


Did this information help you?
out of found this information helpful.