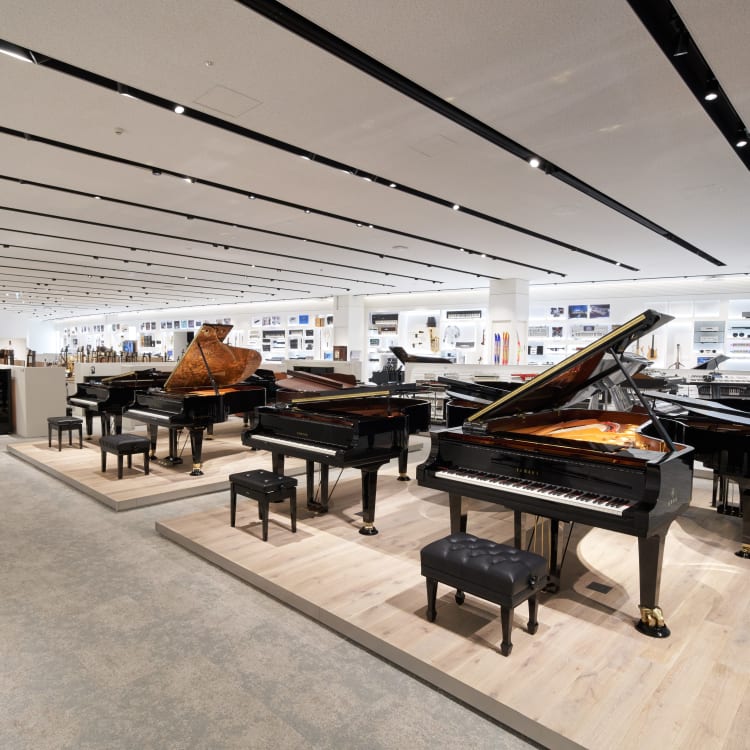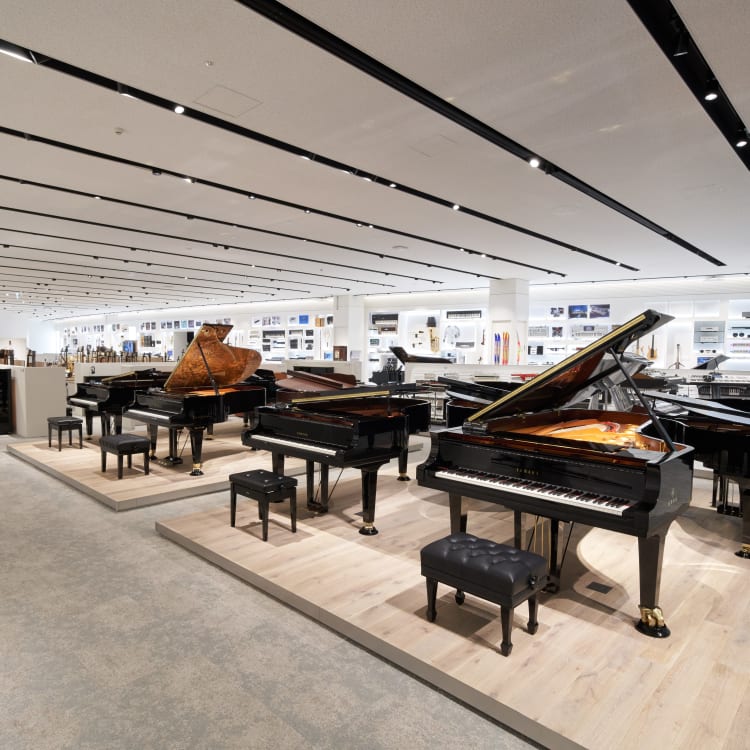 STORY
Hamamatsu City dances to its own tune
[Sponsored] Hamamatsu City is the birthplace of Japan's modern musical instrument industry
Think music; think Hamamatsu
Hamamatsu


is the largest city in Shizuoka Prefecture


The city will strike a chord with music lovers in particular, as it is an important musical center and the birthplace of Japan's modern musical instrument industry.
Several world-famous instrument makers have headquarters in the city. Some have museums or offer factory tours, giving visitors the chance to learn about the history and manufacturing processes that have put Hamamatsu on the musical map. Indeed, the city brims with music year-round, from the Hamamatsu Jazz Week festival to the prestigious Hamamatsu International Piano Festival.
Access is easy from major travel hubs such as Tokyo and Osaka, typically taking around two hours by shinkansen. Hamamatsu music culture
Hamamatsu has been a UNESCO City of Music since 2014 and is home to several notable musical instrument manufacturers, including Yamaha, Kawai and Roland. Though such names likely conjure thoughts of piano production, Hamamatsu's musical firms also craft a wide variety of instruments and other music-related goods.
Yamaha is one of Japan's most famous companies. It is also the world's largest piano manufacturer, with a history that stretches back to 1887 and founder Torakusu Yamaha (1851–1916). Today, the company's pianos, brass, woodwind and percussion instruments are found in schools, universities and orchestras around the world. Yamaha Music Schools operate in over 40 countries, and over half a million children have passed through their doors over the past 60 years.
Kawai, which also has strong Hamamatsu roots, is primarily known for its pianos and electronic keyboards. The company was founded in 1927 by Koichi Kawai (1886–1955), who worked as an apprentice under Torakusu Yamaha before striking out on his own. Today, Kawai's grand pianos grace concert stages across the globe. The company also runs around 4,500 music schools in Japan and other parts of Asia.
Suzuki, Roland and Tokai also have musical-instrument manufacturing bases in the city. Suzuki is known for its melodions, recorders, harmonicas and pianos, while Roland is recognized for its pioneering synthesizers and drum machines, as well as digital pianos. Tokai, meanwhile, makes highly regarded electric and acoustic guitars that are popular in Japan and overseas, alike. Music-related tours and museums
To gain a richer understanding of Hamamatsu's famous music firms, book a spot on a factory tour or visit a company-run museum. Alternatively, drop by the municipally administered musical instrument museum in the heart of the city.
Discover how Yamaha crafts its highly sought-after pianos on the Yamaha Piano Factory Tour in nearby Kakegawa (around 45 minutes from Hamamatsu on the Tokaido Line). The free tour, which comprises an introductory video and a 90-minute guided walk-around, is held Mondays, Wednesdays and Fridays. Reservations are required, and English-language tours are available on request. Alternatively, pay a visit to Yamaha Innovation Road, a vast and informative company museum.
Suzuki offers a one-hour-long factory tour, giving visitors an insight into the company's production processes. The tours are free and operate between 10 a.m. and 3 p.m. on weekdays. Reservations are necessary and must be made at least one week in advance. For its part, Roland maintains a private museum showcasing various musical equipment dating back to 1972. Though the museum is closed to the public, the company offers an online, 360-degree, virtual-reality tour. You can also enjoy the displays via a virtual walk-through via Google Street View.
For a close-up look at a fascinating array of rare and unique instruments, head to the Hamamatsu Museum of Musical Instruments, which has a staggering 1,300 musical instruments from around the world on permanent display. As an added bonus, the museum offers regular live performances by domestic and international musicians. Entrance is 800 yen per person (or 640 yen if part of a group of 20 or more). Yamaha Innovation Road
Tune into Yamaha's history, culture, and products at Yamaha Innovation Road, a sprawling corporate museum that traces the company's story from small-time piano-and-organ maker to global manufacturing giant.
The exhibition, which is split into 12 display areas, explores in detail the firm's musical wares, innovations and technologies. Visitors are permitted to play many of the instruments and encouraged to get "hands-on" with other products. Display information is available in both Japanese and English.
Entrance is free and English-language guidance can be requested for groups of 20 or more. The facility—based inside the firm's headquarters—is a two-minute walk from Hachiman Station on the Enshu Railway Line. The museum operates Tuesday through Saturday from 9:30 a.m. to 5 p.m. and is closed on public holidays and during the "golden week" break in early May. Festivals and competitions
Hamamatsu lives up to its "city of music" tag by hosting several music festivals and competitions, including the internationally recognized Hamamatsu International Piano Competition, which started in 1991 and became part of the World Federation of International Music Competitions just seven years later. The triannual contest—usually held in November—attracts entrants from around the globe and aims to promote music, culture, and international exchange.
The city also hosts the Hamamatsu World Youth Music Festival, Hamamatsu Jazz Week, Yaramaika Music Festival, and the Mt. Fuji International Opera Competition of Shizuoka (formerly known as Shizuoka International Opera Competition). Music in Hamamatsu is not confined to the concert hall; visitors can also enjoy live music on the streets, such as the free concerts given by music students in front of Hamamatsu Station on weekends. Those inclined to contribute to Hamamatsu's music scene, meanwhile, can tinkle the ivories of a public-use Yamaha piano inside the station.
Getting to Hamamatsu
The Tokaido Shinkansen—Japan's most heavily used bullet train—links Hamamatsu with such metropolitan centers as Tokyo (about 1 hour 45 minutes), Osaka (about 1 hour 35 minutes), and Nagoya (about 40 minutes). This fast and easy access makes Hamamatsu an ideal destination for Japan Rail Pass holders. Once in Hamamatsu, bus, taxi, or rental car are your best options for navigating the city.
Mt. Fuji Shizuoka Airport has international flights to Seoul, Shanghai, Taipei and domestic flights to destinations including Sapporo, Naha, Fukuoka and Kagoshima. Buses from the airport into central Hamamatsu take around 70 minutes.
Did this information help you?
out of found this information helpful.