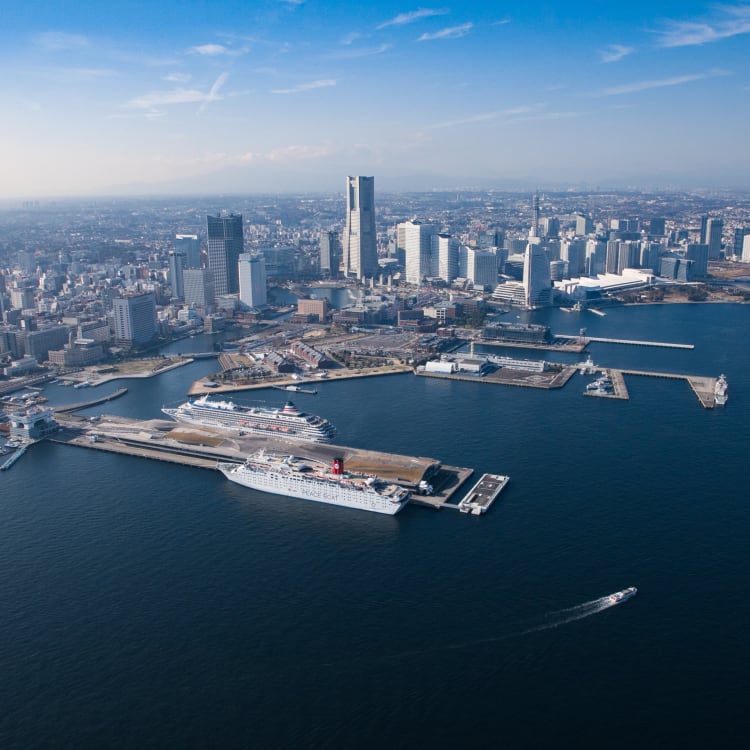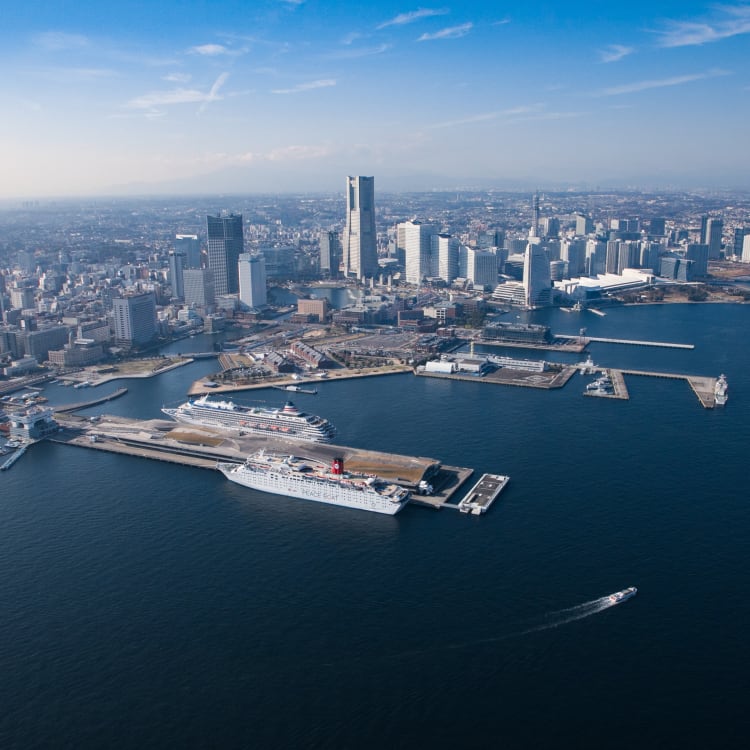 故事
Yokohama offers luxury experiences and cultural insights
[Sponsored]
Photo credit:Yokohama Visitors Guide
The dynamic port city is a sophisticated fusion of Japanese and international cultures
Yokohama, Japan's second-largest city, is a cultural hub with historic temples, stately Western-style residences, and modern shopping. The city's port became a center for foreign trade in the nineteenth century, welcoming visitors and ideas from around the world. This cosmopolitan atmosphere continues today. Visitors can straddle East and West by hopping from quintessentially Japanese sights like Sankeien Garden and its ancient pagoda, to the hillside Yamate district, which features the lavish former homes of Western business magnates and diplomats.
Many international cruises that include Japan stop in Yokohama for one to two days, and Japan cruises often start and finish at the port. Explore the city at leisure with private charter cruises and tailored taxi tours. Take the time to relax and unwind with a private meditation experience, linger over lunch by the bay, or indulge in the luxury boutiques of Motomachi Shopping Street.
Stay in Yokohama
There is no shortage of accommodation options


in Yokohama. Most major international hotel brands have a presence, and there are plenty of choices located conveniently for sightseeing. Many of the city's five-star waterfront properties capture the nautical atmosphere of this port city. From October 2019, The InterContinental Yokohama Pier 8, a modern urban oasis, offers luxurious stays inspired by Yokohama's renewed fusion of Eastern and Western cultures. Private hotel cruises and rooftop lounge areas are available exclusively to in-house guests. Historic sights such as Yokohama Red Brick Warehouse are within walking distance.
The Kahala Hotel & Resort Yokohama in the Minato Mirai 21 area, connects with the history of the first Japanese immigrants to Hawaii who sailed from Yokohama in 1868, fusing Hawaiian hospitality with Yokohama's modern cityscape.
The Hotel New Grand, set between the upscale Motomachi area and Chinatown, was established in 1927. Over the years, the hotel has hosted prestigious guests including Charlie Chaplin, and Babe Ruth. The hotel played an integral role in shaping modern "yoshoku", or Japanese-style Western cuisine, by introducing dishes such as rice gratin and spaghetti Napolitan.
Cultural Experiences
Stay in Yokohama to experience traditional Japanese culture, from elegant gardens to dressing in kimono. Sankeien Garden


is a traditional-style Japanese garden spread over 175,000 square meters. Its greenery is punctuated by streams, ponds, bridges, small waterfalls, and bamboo groves. Within the garden are a handful of historical buildings brought from around Japan. Perhaps most striking, the hilltop three-story pagoda was built in Kyoto in the fifteenth century. Head to the garden's tea house, Bototei, to watch a tea ceremony and relax with a cup of rich matcha green tea.
Hakusan Tokozenji is a small temple established about 800 years ago, making it one of the oldest temples in the Rinzai school of Zen Buddhism. Meditation, called "Zazen," is key to Zen practice. The temple offers guided Zazen experiences each month, accompanied by a brief English explanation. Private Zazen sessions in English are offered with a reservation made at least two weeks in advance. For an at-home alternative during the Covid-19 pandemic, try Hakusan Tokozenji's online guided meditation experience.
Learn about the history of Japanese silk and its use in traditional kimono at the Silk Museum


. The museum displays examples of beautiful silk fabrics and reconstructions of garments from the third to the twentieth centuries. Looking at kimono exhibits isn't your only option; you can wear one at Yokohama Haikara Kimono Kan


. The shop will dress you in your choice of kimono, which you can then wear as you take in the city's sights. After dressing, stroll the area with its historic buildings, or for even more of a taste of the past, hop on a rickshaw for a private guided tour of the city sights (tickets can be purchased at Yokohama Haikara Kimono Kan).
East Meets West
After Japan lifted its long-standing policy of isolation, Yokohama became one of the country's first ports to re-open to international trade in 1859. Prestigious Western residents, including diplomats and businesspeople, established a community in the Yamate


neighborhood. Sometimes called "The Bluff" in English, Yamate is set in the Yokohama hills and has sweeping views of downtown and the harbor. Yamate retains many historical, Western-style residences and gardens that give the neighborhood a unique, international atmosphere. Notable buildings include Berrick Hall, the former home of a British merchant built in 1930, and the British House Yokohama, the former British consular residence built in 1937. The Yamate Italian Garden


, filled with flowers and fountains, spans 13,000 meters. The garden was the site of the Italian consulate in the 1880s, hence its name. The Home of a Diplomat, located inside the garden, is an American-Victorian-style house built in 1910. It was the residence of a Japanese diplomat who was once consul general in New York.
The nearby Motomachi Shopping Street reflects the area's refined character. Boutiques lining the street sell clothing, jewelry, antiques, and imported goods that are emblematic of the neighborhood. While strolling through the neighborhood, stop at one of its fashionable cafes or restaurants.
A Taste of Japan
Yokohama's near-endless array of restaurants serve every type of Japanese cuisine. The streets around Kannai and Bashamichi stations offer a wide variety of dining options, from teppanyaki to elegant kaiseki. Motomachi Shopping Street is known for its high-end cafes and patisseries, standing next to sushi restaurants and shops specializing in wagashi—Japanese-style sweets. The city is also home to the Shin-Yokohama Raumen Museum


, dedicated to an essential Japanese soul food: ramen. The museum is designed as a replica of a 1958 Tokyo street, hearkening back to the cusp of ramen's explosive popularity.
Tea lovers should visit Sakura


, a stylish modern tea shop in the Motomachi area, serving over 20 varieties of tea sourced directly from its contract tea farms. Pair your tea with a healthy tofu lunch or try one of the delicious desserts, made to pair with tea.
Yokohama Cruising Take to the harbor to see a different view of Yokohama's glittering cityscape. For a taste of traditional nightlife aboard the water, choose a yakatabune cruise. These charming wooden tour boats serve Japanese fare in a traditional-style dining room. Yakatabune operators in Yokohama include Yakatabune Hamakaze


(which also serves a French cuisine option), and Yakatabune Suzuyoshi


.
Create your own itinerary and cruise in style on a private charter boat. Reserved Cruises can tailor a private cruise around the bay area. Options include fresh sushi prepared by an onboard chef, and sunset Champagne cruises with optional catering.
Various modern luxury sightseeing cruises circle Yokohama's harbor throughout the day. Yokohama Cruising


operates the Marine Rouge lunch and dinner courses. Royalwing


is another popular cruise operator, with lunch, teatime, and dinner options.
Getting to and Around Yokohama
Yokohama is a hub for cruise ships, with convenient access to Tokyo and beyond, by road and rail. Multiple train lines serve Yokohama Station, connecting Yokohama with neighbourhoods in Tokyo in under 30 minutes. Within Yokohama, the subway's Blue Line, the Minatomirai Line, and the JR Negishi Line link Yokohama Station with sightseeing destinations such as the Minato Mirai 21 shopping area, the Yokohama Red Brick Warehouse, and Chinatown.
Sightseeing taxis provide a curated, on-demand transit option to explore the city. Several taxi companies offer different time packages and vehicle types. These tours can take you straight between the city's top sights, or adapt the stops to your interests. A sightseeing taxi is convenient for attractions such as Sankeien Garden, around 20 to 30 minutes from the city by car. Business hours
All information is correct at the time of publishing. Business hours may be subject to change; please check with the venues before visiting.
Did this information help you?
out of found this information helpful.