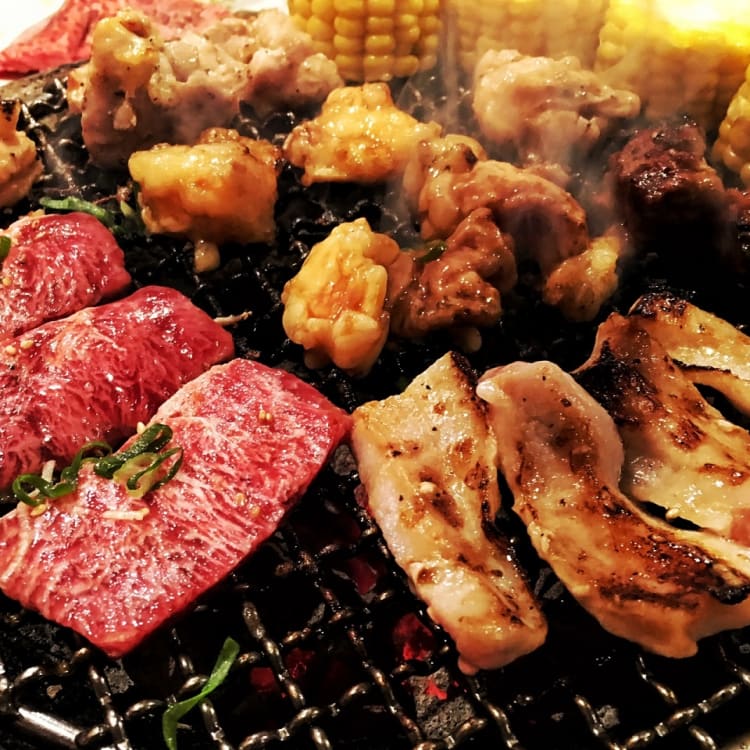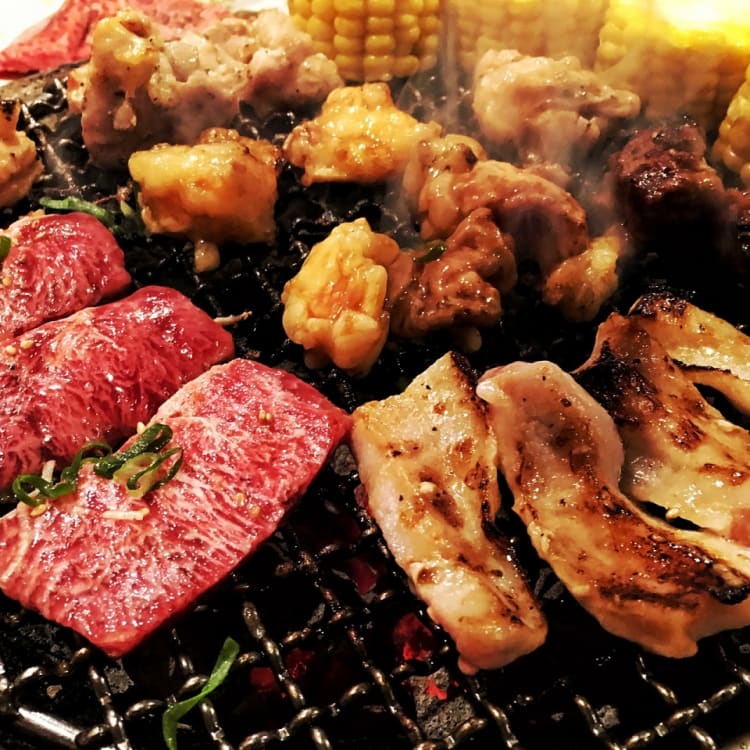 GUIDE
Yakiniku
What is Yakiniku
There are 2 types of Yakiniku (Steaks), Ami-yaki (grilled on net) and Teppan-yaki (iron plate). Many restaurants serves Korean side dishes. Charcoal-grilling is the most famous way of cooking.
History of Yakiniku
Although Koren food also has Yakiniku-ish meals, Japanese Yakiniku's history originated from Korean peninsula during 1920s and revolved in a Japanese way.
Stake's history is longer. it is imported from Europe during Meiji era, and has been revolved in Japanese way.
Kinds of Yakiniku
*Ami-yaki (Grill on net)
Because the fat of the meat falls, it becomes a crispy texture, and there are times when it is putting water to suppress the ignition of the fallen fats, which prevents drying of vegetables and the like and a texture that is plump.
Because it does not escape the moisture of the meat, the texture of the meat is also softened.
How to eat like local
Care must be taken in order to grill. Depending on the part of the meat, it is divided into salt alone, one that is soaked in a salt-based sauce and one with a deep taste such as soy sauce, but the order is to grill the salted first then grill the deep taste after.
Also, when grill, you use chopsticks, but not your own chopsticks. There are designated chopsticks for grilling.
Grill meat at the same rate as you can eat.
Toppings
In addition to the method of adding sauce after grill, you can eat it by rolling it with vegetables like Korean seasoning and lettuce.
As seasoning suitable for meat, Japanese are popular such as mustard, mountain au, yuzu pepper, mustard, rock salt and others. There are also ways to eat it with flavor series vegetables such as onion and shiso.
Where it is famous
Wagyu beef that is used for yakiniku and steak are thriving in various places, but what is often mentioned as the 3 largest Wagyu is as follows. For example, the brand has something like the following:
· Maezawa beef (Iwate Prefecture)
· Yonezawa beef (Yamagata prefecture)
· Matsusaka beef (Mie prefecture)
· Omi beef (Shiga prefecture)
· Kobe beef (Hyogo prefecture)
Ideal Budget
Depending on the shops, cheap ones can be all you can eat at around 2,000 Yen, but domestic beef often has over 5,000 Yen in most cases.
Trivia
The most marbled and popular Wagyu breed varieties worldwide is the  Kuroge Wagyu. It accounts for 95% of the production of Wagyu beef.
On the other hand, Japan short horse seed, which has a small amount of lipids but many lean ingredients, has recently gained popularity among Japanese people. It is produced in the northern part of Japan, but the production volume is about 1% and it is a very precious meat.