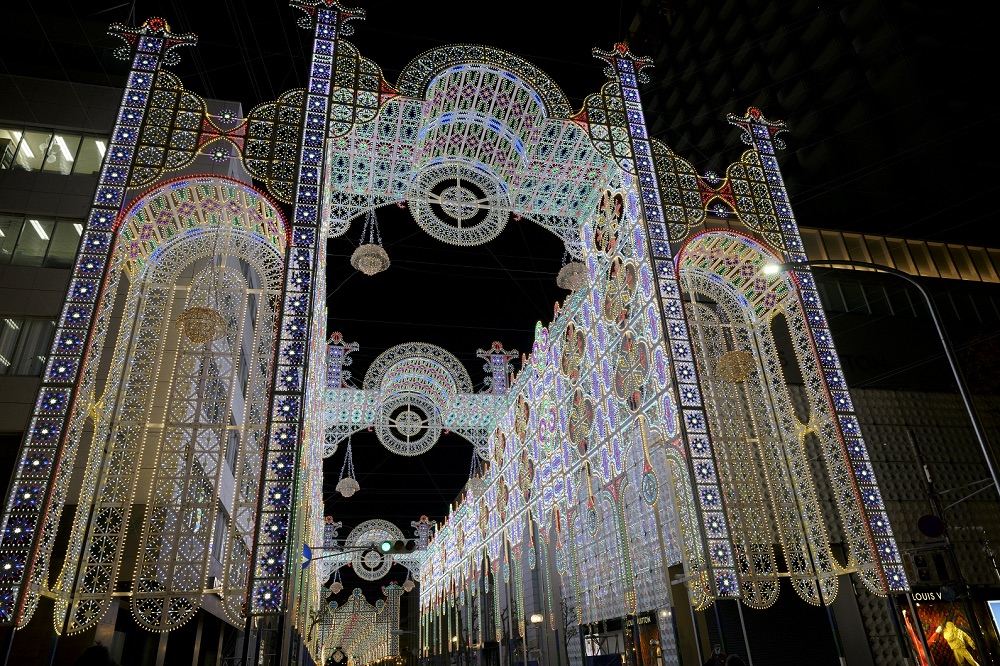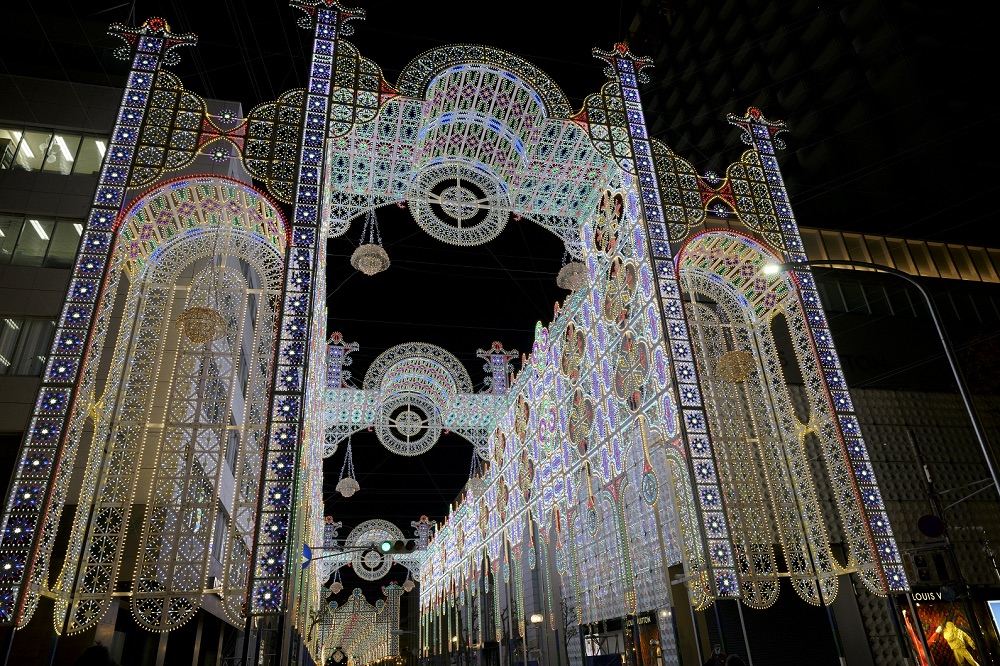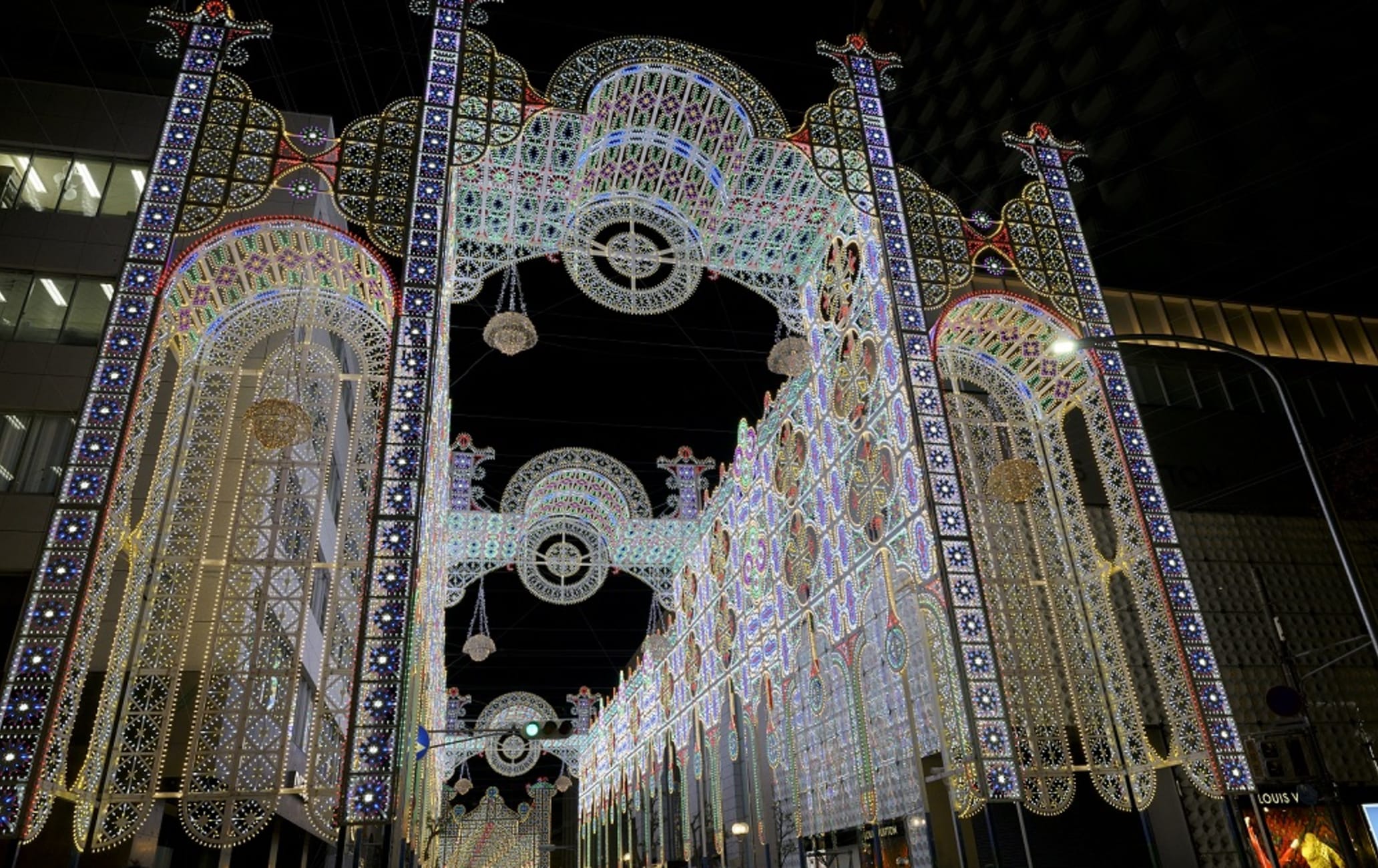 Bright lights in the city
During the winter season, Japan is awash with spectacular light shows called illuminations that transform the nation into a glorious celebration of light. The city of Kobe


—home to one of the oldest and most beautiful light-up displays in the country—leads the pack in these festivals of luminosity. How to Get There
The light show begins at Motomachi Station on the JR Kobe Line. It is one stop west of Sannomiya Station.
From the shinkansen hub of Shin-Kobe Station, take the subway to Kencho-mae Station. Motomachi Station is a three-minute walk away.
A dazzling yet poignant celebration
Known as Kobe Luminarie, this unique light show is an unforgettable event for those in the area from early to mid-December and draws millions of people each year.
Taking place in central Kobe


, the event stretches from Motomachi Station, passes through the Former Foreign Settlement, and extends all the way to Higashi Yuenchi Park. Kobe Luminarie serves as an ongoing memorial to the victims of the Great Hanshin Earthquake of 1995.
A showcase of Italian craftsmanship
The works used for the installation were created as a collaboration between the countries. The European influence is apparent within the display which features hundreds of thousands of lights.
* The information on this page may be subject to change due to COVID-19.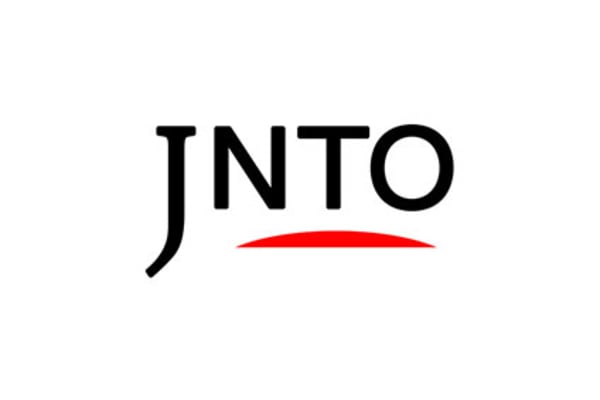 Festivals & Events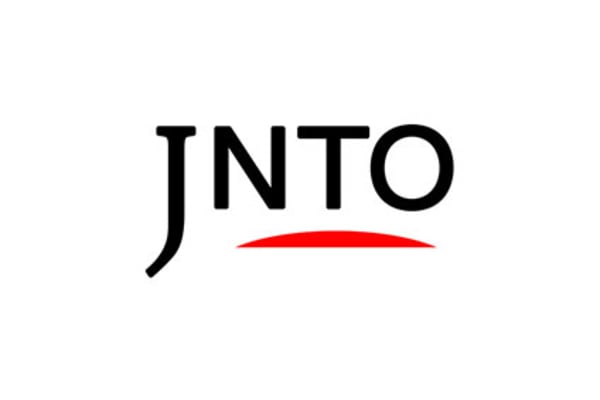 Festivals & Events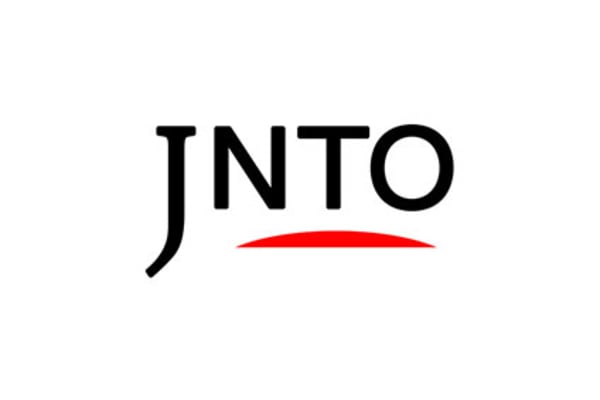 Attraction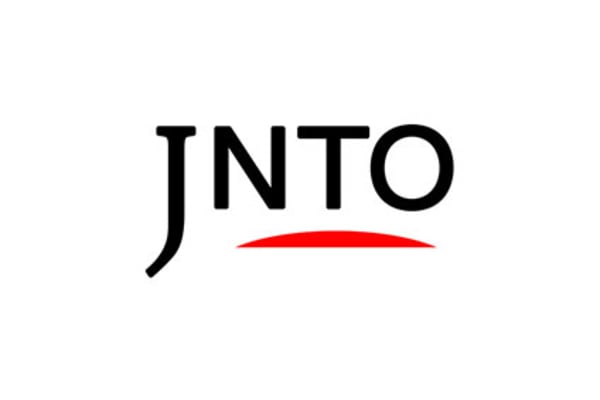 Culture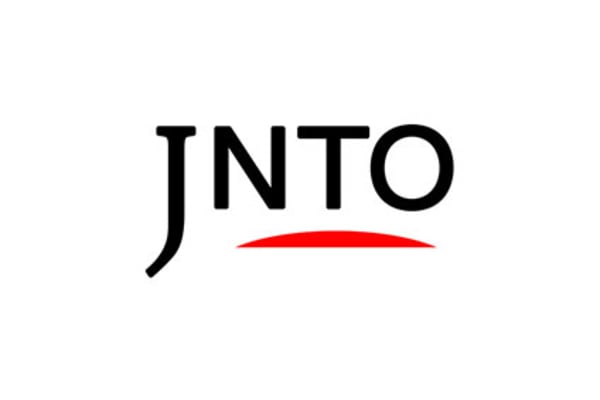 Eat & Drink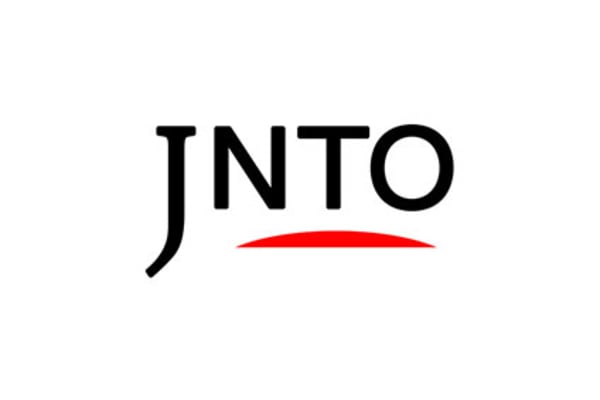 Shopping