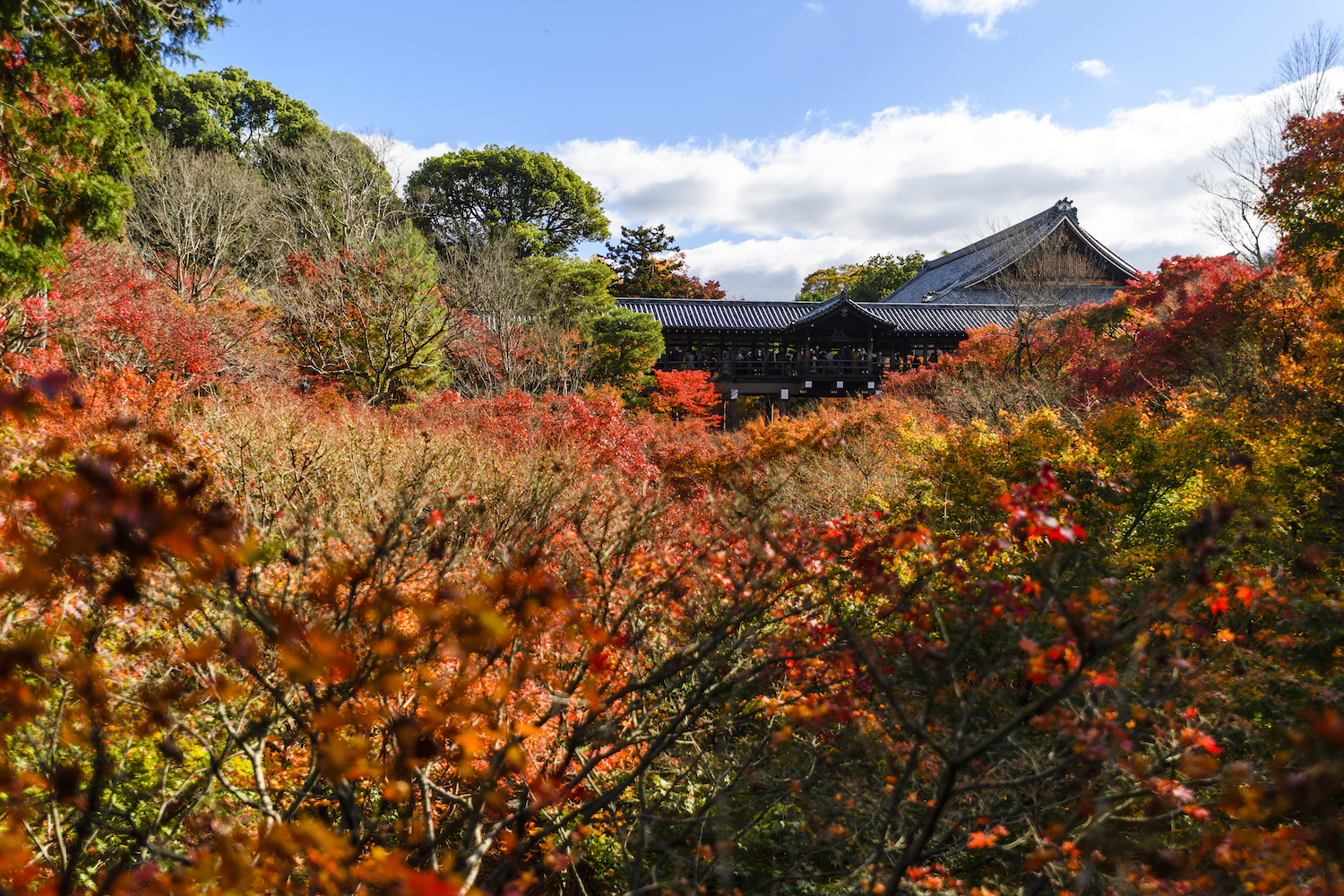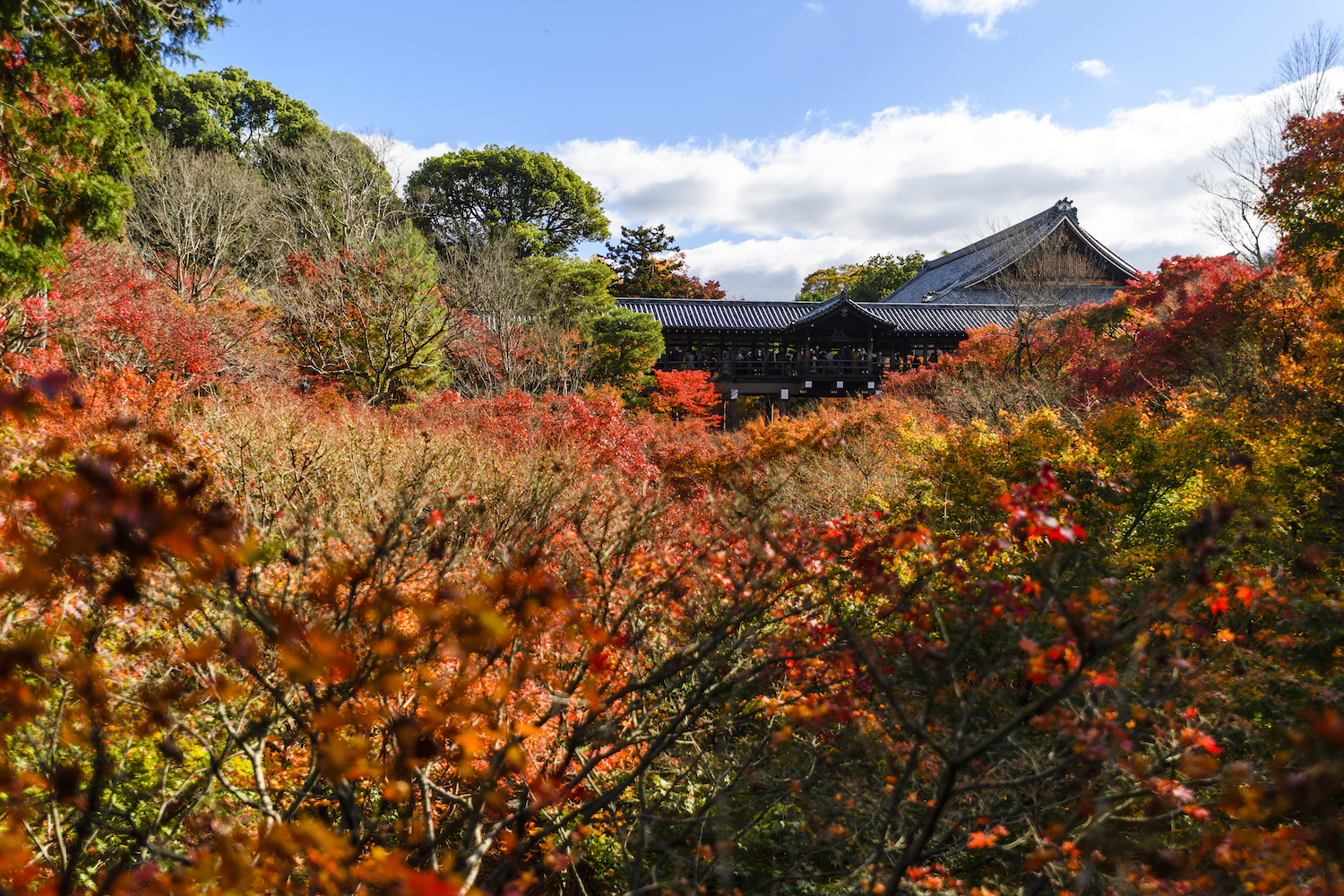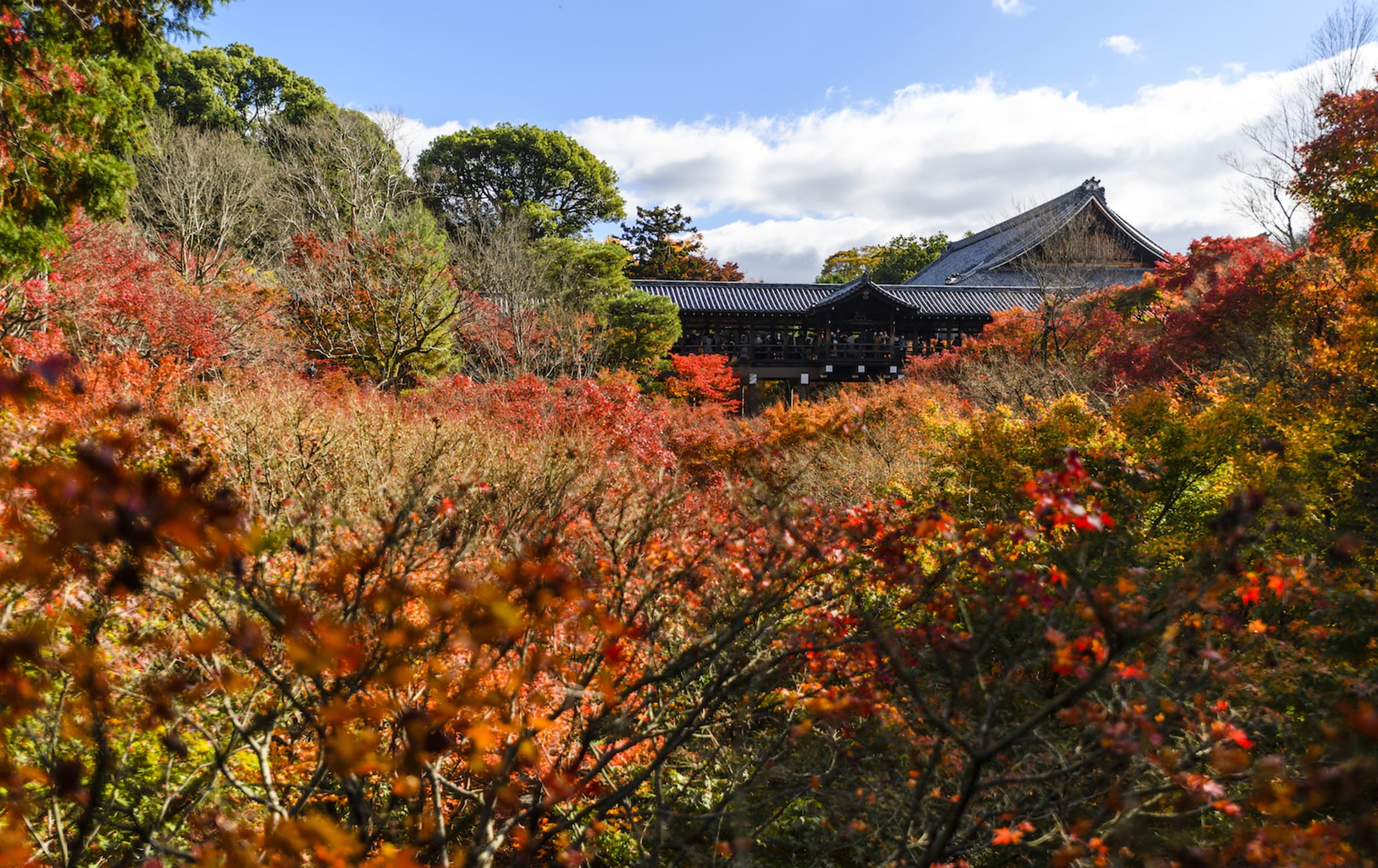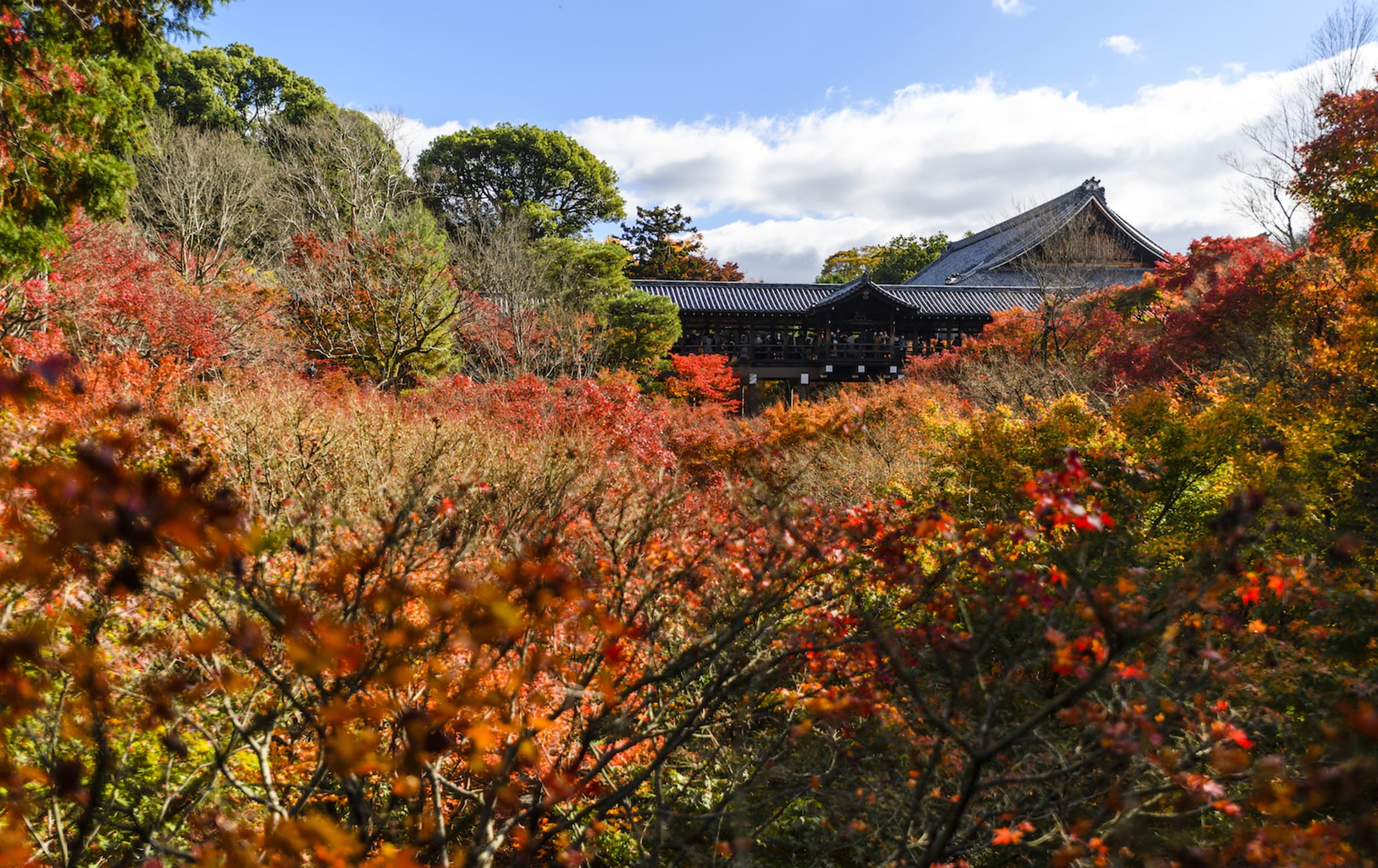 See the oldest Zen gate in Japan
Tofukuji Temple is close to Fushimi-Inari Taisha


. It is famous in Kyoto as a spot for viewing autumn foliage. Many tourists visit in autumn, but the greenery of the maples is also beautiful, making it a worthwhile spot throughout the year.
How to Get There
From Kyoto Station, take the JR Nara Line or Keihan Line to Tofukuji Station. It's a 10-minute walk from there. An ancient temple
Founded in 1236, Tofukuji is one of the major Zen temples of Kyoto and has a lot to offer visitors, including 25 sub-temples. Many of the buildings in the complex, including the zendo, or meditation hall, date back all the way to the Muromachi period (1338-1573) and exemplify the rarely seen Zen architecture particular to that time.
Rebuilt in 1425 after a fire destroyed its predecessors, the grand Sanmon entrance gate is the oldest Zen gate in Japan. Unique gardens
Tofukuji has four gardens, all built in the 1930s. Each faces a different direction and is unique in its own way, made up of different combinations of gravel, stone, moss, and trees.
The northern garden is notable for its neat checkerboard pattern made up of alternating stones and square patches of moss. A deck behind the gardens offers a view of the Tsuten-kyo or Bridge to Heaven. Join a Zazen meditation session
Tofukuji holds Zen meditation sessions in Japanese about four times a month. Find out more at the temple; you'll probably need a Japanese speaker to help you inquire. * The information on this page may be subject to change due to COVID-19.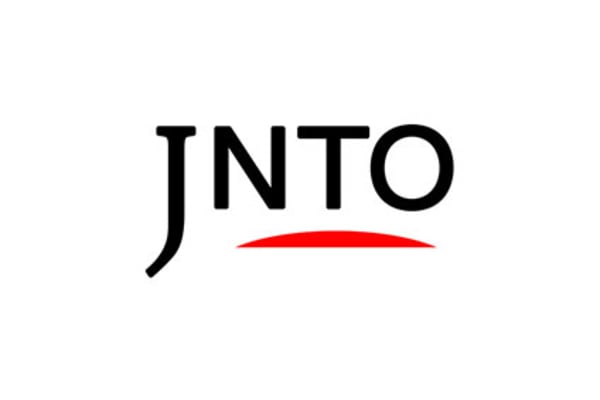 History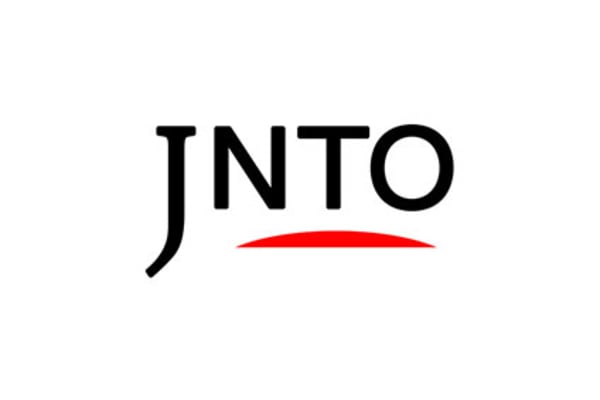 History
2. Fushimi Inari Taisha Shrine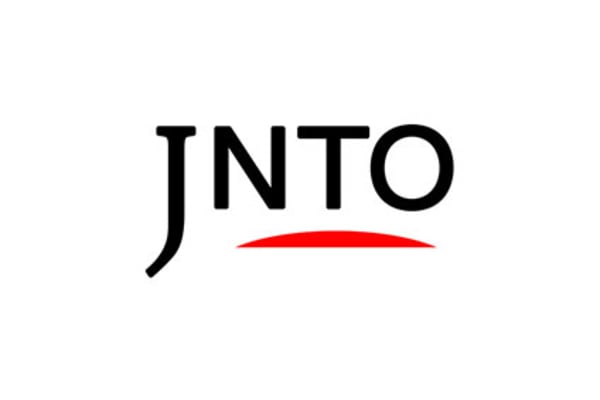 Attraction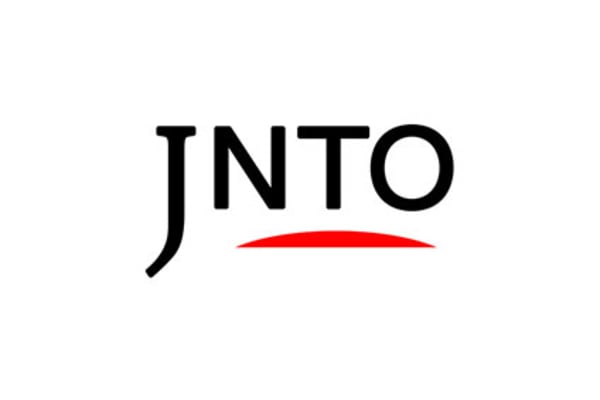 Other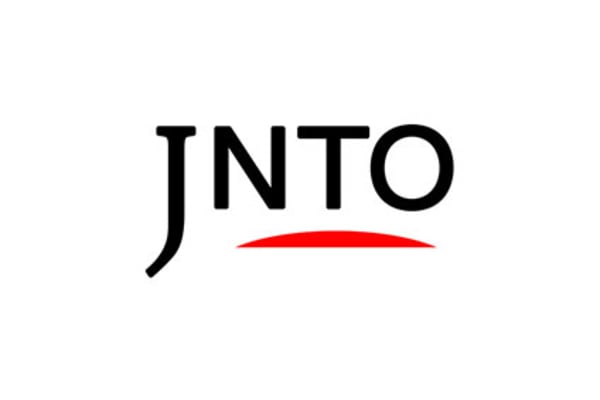 Culture
5. Kiyomizuyaki Pottery Complex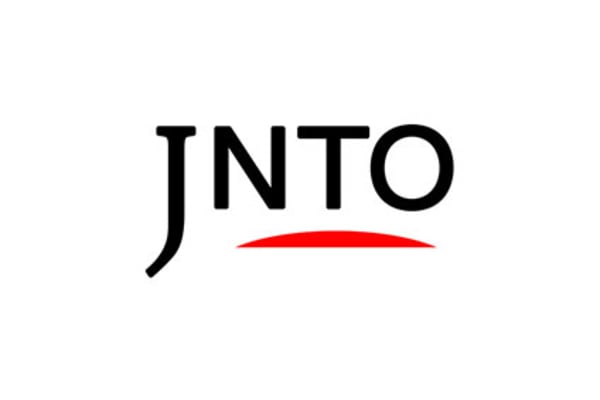 History