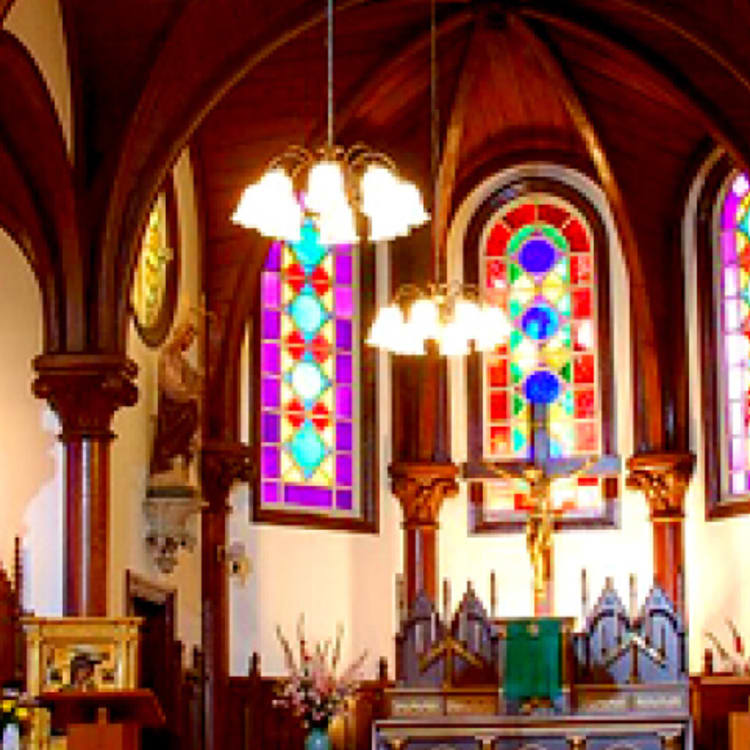 KANSAI
St. John the Baptist Church
Japanese Name: カトリック宮津教会
The church was built in 1896. It is said to be the second oldest Catholic church existing in Japan (the oldest among currently active churches). This is a precious building with the appearance of Christian churches passed down from the Meiji Era. It has a western-style exterior with stained glass windows and in contrast, it has tatami mats inside. Christianity was introduced to Miyazu by the French missionary Jean-Louis Relave.
Father Relave came to Japan in 1885, and three years after he learned Japanese, he arrived in Miyazu in 1888 after stopping over at Wakasa (Tsuruga, Obama, and Takahama) and Maizuru. Afterward, he engaged in missionary work throughout the Tango area, Tajima, and Ikuno Ginzan.
Goroemon Tai, a prominent local figure and land owner, whose illness had been healed miraculously as a result of getting baptized in Tokyo by a priest belonging to the Paris Foreign Missions Society, offered to donate land for the premises of the church to Father Relave as a thanksgiving for that healing.
Father Relave accepted his offer to start the construction of the church, and the current church was established.
Operating Hours
9:00 a.m. to 5:00 p.m.
General tours are not allowed between 9:30 a.m. and 11:00 a.m. on Sunday due to mass.
Schedule of Mass
Every Sunday at 10:00 a.m. (except from July to September)
Every Tuesday at 10:00 a.m.
Special Notices
Note that English masses are held when a foreign priest is present.
Tours are not allowed during the mass.
Access
An eight-minute walk from Miyazu Station on the Kyoto Tango Tetsudo Line towards Amanohashidate.
Address: 500 Miyamoto, Miyazu City, Kyoto Prefecture
Contact Details
Email address: k-machi@city.miyazu.kyoto.jp
Phone Number: +81-772-45-1625
FAX: +81-772-22-8480
Website
http://www.amanohashidate.jp/lang/en/