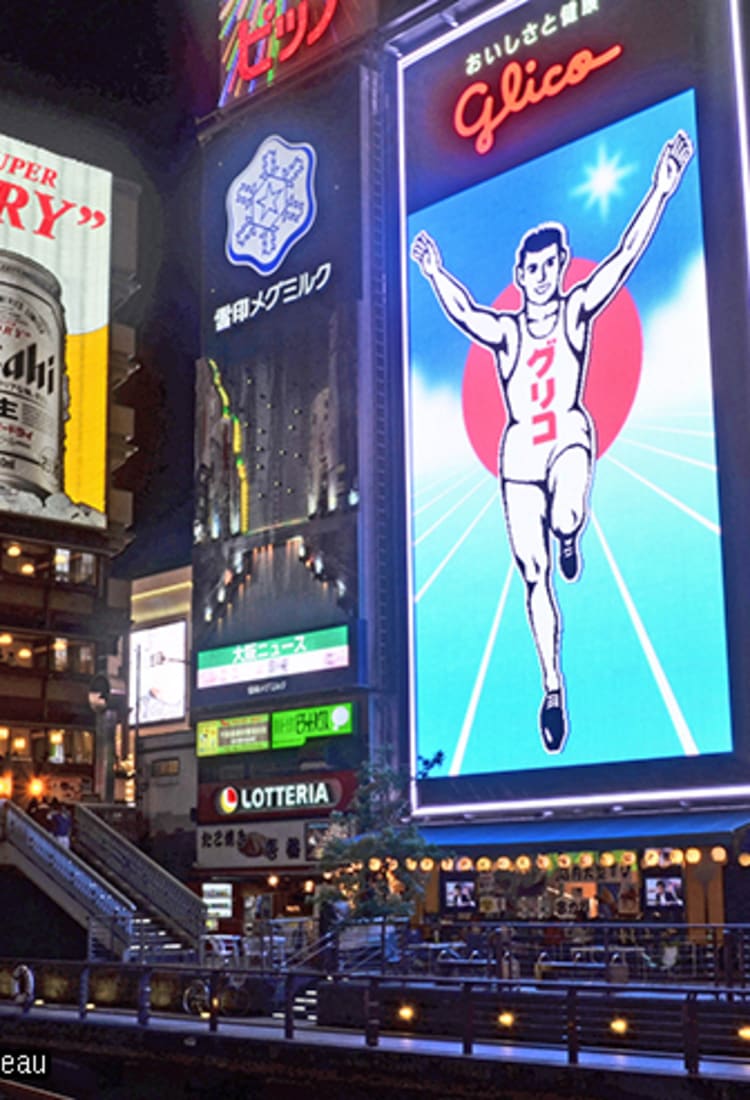 FLY TO JAPAN
KANSAI
Kansai International Airport (KIX)

Kansai International Airport (KIX) serves the western area of Japan housing the tourist-magnet city of Kyoto and the urban powerhouse of Osaka, along with the deeply spiritual ground of surrounding prefectures Nara and Wakayama .

Learn More
Kansai Model Course
Arriving in Japan via Kansai? Here's a four-day model itinerary that you can use to plan your trip and make the most out of what the Kansai region has to offer!
Day 1: Osaka
Universal Studios Japan
TM & © Universal Studios. All rights reserved.
Start off your trip with a jam-packed day at one of the best theme parks in the country, Universal Studios Japan. Enjoy whimsical attractions and thrilling rides, watch colorful and lively parades, and fill your tummy with food themed around your favorite movies and characters. There's a lot to explore for all ages throughout this massive park!
Dotonbori
As the day comes to an end, why not head to Dotonbori, a culinary mecca for foodies visiting Osaka? A wide array of stalls and restaurants that serve mouth-watering street food and flavorful local cuisine can be found here. Treat your taste buds to takoyaki, Osaka-style okonomiyaki, kushikatsu, and ramen among many others. And of course, no visit to this vibrant neighborhood is complete without seeing the iconic Glico Running Man sign!
Day 2: Nara
Todaiji Temple
After spending some time in the urban jungle that is Osaka, head to the more serene Nara Prefecture, just 50 minutes away by train. Here you can find Nara Park where you can feed and hang out with over 1,200 free-roaming (and bowing) deer. Walk a bit to the northern area of the park and you will see Todaiji Temple, a World Heritage Site with one of the world's largest bronze statues of Buddha, measuring about 15 meters high. You can easily spend a whole day here admiring the park's natural beauty and embracing the temple's cultural history.
Day 3: Kyoto and Hyogo
Fushimi Inari Taisha
On day 3, travel to Kyoto and drop by one of the most famous depictions of Japan, Fushimi Inari Taisha. The shrine is the head of all Inari shrines in the country and there are approximately 10,000 vermilion torii gates leading up Mt. Inari. Tip: As this spot is excessively popular, you might want to time your visit really early in the morning for the chance to be able to take splendid photos without people in them.
Kobe Beef
After which, hop on the Shinkansen for about 30 minutes and you will reach Kobe. And you know what they say, "When in Kobe, eat Kobe beef!" There are lots of restaurants in the city offering this melt-in-your-mouth Wagyu beef, each with their own unique way of preparing and serving it, so it will not be difficult to find one that suits your taste and budget.
Day 4: Hiroshima
Miyajima
Last on our itinerary is Miyajima (also known as Itsukushima), which is probably the most visited destination in Hiroshima Prefecture and for good reason. Less than an hour outside of the city, take a short ferry ride to this small island that is home to Itsukushima Shrine—famous for its giant torii gate that appears to be floating on the water at high tide. Join the crowd of tourists as they take countless photographs of this impressive sight ranked as one of Japan's three best views. Don't miss out on trying the island's local confectionery, Momiji manju (maple leaf-shaped cake), too!