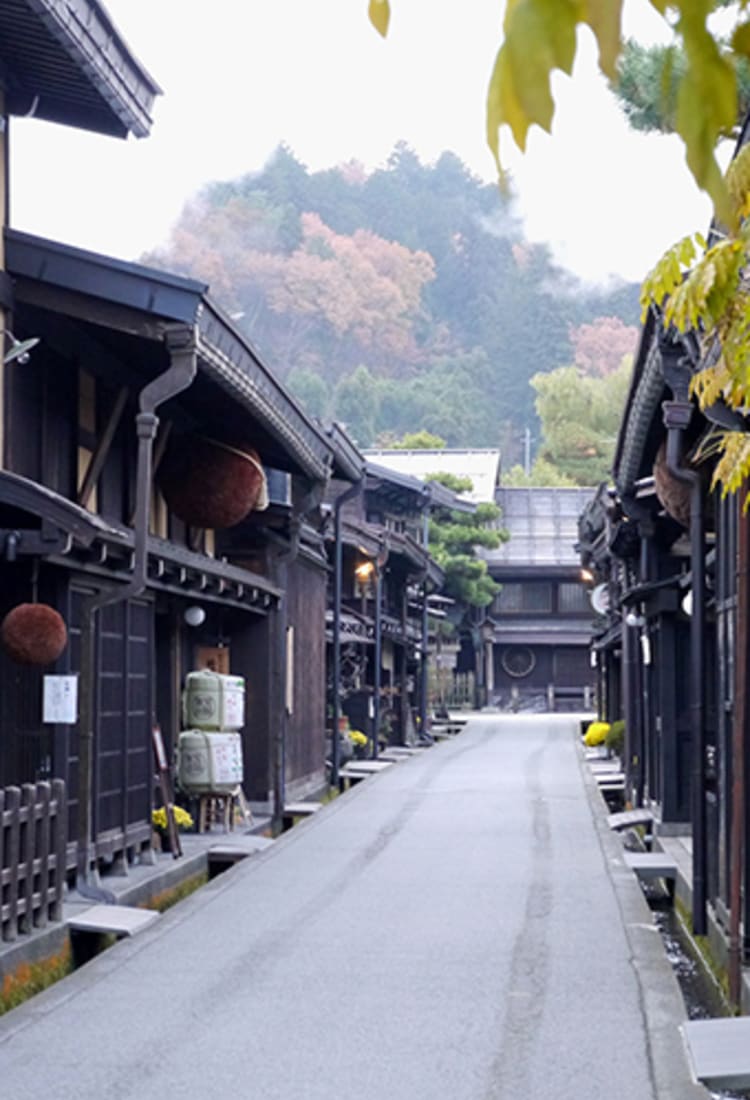 FLY TO JAPAN
NAGOYA
Central Japan International Airport

Central Japan International Airport, Nagoya —or Centrair—is an air transport hub for flights to and from Asian cities and airports throughout Japan. Its central location provides you with very easy access to the Nagoya city center and popular destinations further afield, such as Ise , Kyoto and Takayama.

Learn More
Nagoya Model Course
Booked a flight to Japan via Nagoya (Chubu Centrair International Airport)? Here are some recommended spots in the Chubu region you should not miss!
Day 1: Gifu
Shirakawa-go
On your first day, travel by bus for about three hours from the Meitetsu Bus Center beside Nagoya Station towards Gifu Prefecture where you will find the UNESCO World Heritage Site of Shirakawa-go. Here you can take a step back in time and experience rural Japan as you are surrounded by traditional gassho-zukuri (thatched roof) houses. Enjoy the fresh air and atmosphere; and relish the exquisite sight that looks straight out of a postcard.
Day 2: Gifu
Hida Takayama
Continue your journey through Gifu in Hida Takayama, a city in the mountainous Hida region of the prefecture located south of Shirakawa-go. Wander around the beautifully preserved streets of this old castle town and take in its rustic charm. If you happen to visit during the spring or autumn season, don't miss the Takayama Festival, which is said to be one of the best festivals in Japan. For foodies, make sure to try local specialties like Hida beef, a variety of Wagyu, and Takayama ramen, characterized by its thin curly noodles in light soy sauce-based broth!
Day 3: Aichi
Port of Nagoya Public Aquarium
Start off day 3 at one of Japan's largest aquariums, the Port of Nagoya Public Aquarium, roughly 30 minutes from Nagoya Station by train. Take time to observe and learn about various marine animals such as dolphins, killer whales, and beluga whales among many others. Watch them as they perform, get fed, and just be the adorable creatures they are!
Miso Katsu
When in Nagoya, you cannot miss out on trying the delicious local specialty that is miso katsu. Popular all over Japan, the deep-fried pork cutlet in this dish is served with a unique sauce made of hatcho miso, a type of red miso that has a stronger flavor. You will find heaps of restaurants serving it in different ways, including on top of a bowl of rice (miso katsudon) and on a sizzling hot plate (teppan miso katsu).
Day 4: Mie
Nagashima Spa Land
*The picture above is for illustrative purposes only
End your trip with a bang by going to Nagashima Spa Land in Mie Prefecture on your last day, just 50 minutes from the Meitetsu Bus Center beside Nagoya Station via a non-stop bus. Here you can find lots of exciting rides and roller coasters that will surely give you an adrenaline rush. Among them is the world-record holder for the longest roller coaster with a length of 2,479 meters, the Steel Dragon 2000! If you are not the adventurous type, no worries as there are plenty of other attractions for you to enjoy at the park.
Nabana no Sato
*The picture above is for illustrative purposes only
And just when the sun is about to set, hop on another bus for about 15 minutes to reach the flower garden Nabana no Sato. The garden boasts seasonal flowers throughout the year such as tulips, weeping plum blossoms, and cherry blossoms. Every year, it also holds one of the largest and most popular winter illuminations in Japan, featuring enchanting light displays and tunnels. Perfect for a romantic night, don't you think?