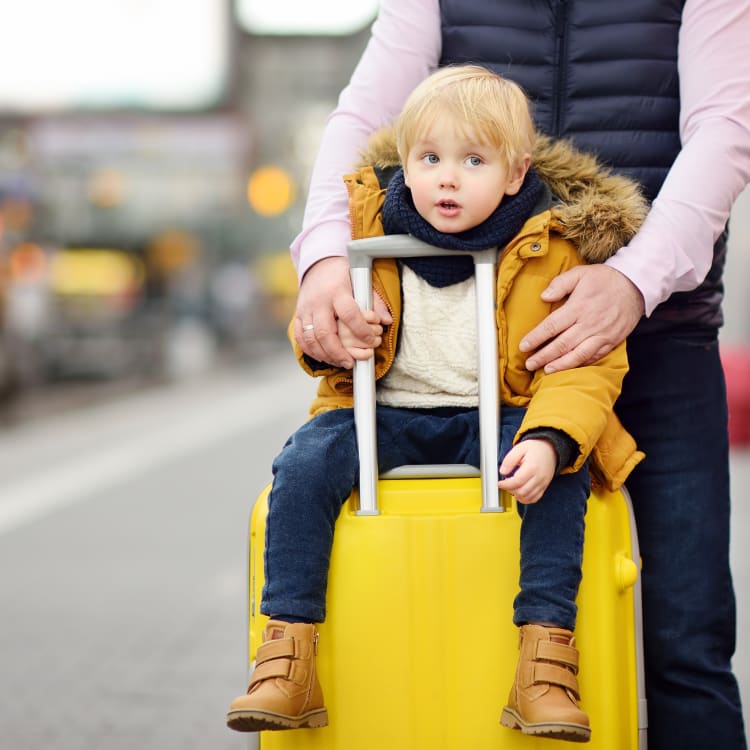 Traveling With Children
A little research can help ensure family-friendly fun
Traveling to Japan with children may seem like a daunting prospect and something best avoided. However, the country is surprisingly accessible and with the right preparations, you can avoid the worry and stress and focus on providing young minds with a stimulating and inspiring journey.
Out and about
If you plan to travel by public transport, you'll find priority seating on every train and bus for passengers traveling with young children. Travel is generally free for children up to the age of five, with half-price fares for youngsters aged six to twelve. When in major cities, avoid traveling with strollers during peak rush hours. During the weekdays, between 7-9 a.m., public transport gets extremely busy.
Child friendly bathrooms and changing areas are generally available—especially in major cities, most stations and sightseeing spots. In bigger department stores and shopping complexes, stroller rental is often an option.
Eating out
Eating out in Japan is one of the highlights of a trip to the Far East, and while you may find the small counter restaurants unfit for a family meal, the nation offers plenty of "Family Restaurants" offering a wide range of food—including kids' meals—in a family friendly atmosphere. Head to the basement floor in the big department stores as they usually offer lots of different food to taste—a great chance for children to try something new.
Hotels
Check with your hotel regarding baby beds, and dining options when you book. If you are staying in one of the more traditional ryokan hotels, futons are lined up on the floor for the family to sleep on. Be aware however, that the typically Japanese menu in ryokans might not suit all tastes.
Luggage Delivery
Journeys within Japan are made much easier by making use of the luggage delivery system


. Sending your luggage from the airport to the hotel, or between hotels is a great way to travel "hands-free."
Smoking
Be aware that smoking is still very much part of Japanese social culture, and even though designated smoking sections exist in many restaurants, cafes and public facilities, the smoke can drift into the non-smoking areas. However, with a little research, you can find a number of fully non-smoking places where you can lunch and dinner with the family with ease.
For a more comprehensive understanding of traveling to Japan with children, personal research is recommended. Many websites—including the Lonely Planet-Travel with Children guide


—offer plenty of useful ideas and tips.
Did this information help you?
out of found this information helpful.