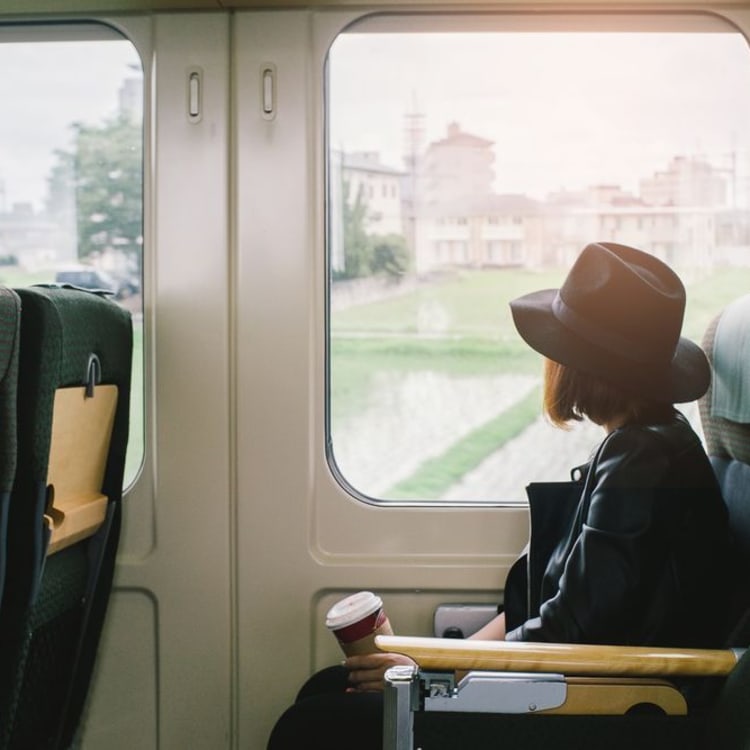 GUIDE
Enjoy cheaper travel in Japan with short trip travel passes
by JNTO on 03 July 2019
Taking the train makes a lot of sense when you are touring Japan.
For one thing, it is more convenient than flying since you do not need to check in your luggage, and it gives you the chance to enjoy beautiful scenery along the way. And the trains are almost always on time, unlike buses which can get snarled up in traffic jams.
But if you want to enjoy Japan without burning through your budget on transport costs, taking advantage of the many discount travel passes available is a must!
This time, we introduce some rail passes for popular one-day or overnight sightseeing trips from Tokyo.
Hakone Pass
Hakone is one of the most popular hot spring destinations for Singaporeans and you can use the Odakyu Line Hakone Freepass to get there. Although its name says "Free", it is actually a discount pass you can purchase to give you the freedom to explore certain areas with unlimited rides.Specifically, the pass provides access to 8 different transportation systems such as the Hakone Tozan Train,the Hakone Tozan Cable car and the Hakone Sightseeing Cruise in Hakone area and discounted admission to selected tourist attractions for two or three consecutive days.
The pass can be purchased with the option including a round trip on the Odakyu Line from Shinjuku Station in central Tokyo.
Where to purchase this pass:
Odakyu Sightseeing Service Center(Shinjuku West,Shinjuku South,Odawara)etc.
※For more information,please check the official website of Odakyu Electric Railway(https://www.odakyu.jp/english/index_after/)
NIKKO PASS
Just two hours away from Tokyo by limited express train, in Nikko you enter a totally different world from Tokyo.
Nikko has a wealth of historical sights, and the whole area is a UNESCO World Heritage Site, including the magnificent Toshogu Shrine. It also has stunning natural scenery in every season such as the Kirifuri no Taki and Kegon no Taki waterfalls, and of course relaxing onsen (hot springs).
Tobu Railway offers two types of discount pass for visiting Nikko from Tokyo; the "NIKKO PASS world heritage area" and "NIKKO PASS all area". Both include a round trip to Nikko from Asakusa Station in Tokyo and unlimited travel in the respective given area.
The "NIKKO PASS world heritage area" includes unlimited travel on buses in central Nikko and the Kinugawa area and is valid for two consecutive days. It is ideal for people who want to visit different shrines and temples only in the town centre.
On the other hand, " the Nikko All Area Pass " is valid for a round-trip between Tobu Railway Shimoimaichi Station and Nikko Station and Shinfujiwara Station(This area is also free for getting in and out of "The Nikko World Heritage Area Pass"), buses between Nikko and Yumoto, and several other designated means around Lake Chuzenji, including a ropeway and sightseeing cruise. The pass is valid for 4 consecutive days. This pass is ideal for those who want to visit the Oku Nikko area around Lake Chuzenji.
Where to purchase these passes
Tobu Tourist Information Centre Asakusa in Asakusa Station
Online through the Tobu Railway website
A regular round trip ticket between Tokyo and Nikko costs 720 yen more than the "NIKKO PASS world heritage area" which only costs 2,000 yen per adult (600 yen for children). These passes are even better value for those who want to visit the Kinugawa Onsen area.
KAWAGOE DISCOUNT PASS
Have you ever wondered what it would feel like to stroll down a street in Edo period (17th-19th century)? Kawagoe, also known as the "Little Edo", has a well preserved Edo period ambience. Houses on the main street look exactly as they did back then.
Just 35 minutes from Ikebukuro(If you use the Kawagoe Express, you will arrive in the fastest 26 minutes), you will feel like you have time travelled back to old Japan!
Tobu Railway's "KAWAGOE DISCOUNT PASS" provides round-trip travel plus discounts at some stores in Kawagoe and Ikebukuro, while the "KAWAGOE DISCOUNT PASS Premium" covers unlimited bus rides in the designated area in Kawagoe. Both passes are valid for one day.
The "KAWAGOE DISCOUNT PASS" is an exclusive offer for foreign tourists, providing a round trip between Ikebukuro and Kawagoe only at 700 yen. The premium pass costs 950 yen, which will be worth your money if you take a bus more than once.
Where to purchase this pass
Central and South Exit ticket gates of the Ikebukuro Station
Tobu Top Tours located at Ikebukuro Station
Tobu Tourist Information Center Ikebukuro
There are several options for going around Kawagoe, but if you want to go sightseeing, taking a Tobu Bus from Kawagoe Station (JR and Tobu lines) actually brings you closer to the popular sites.