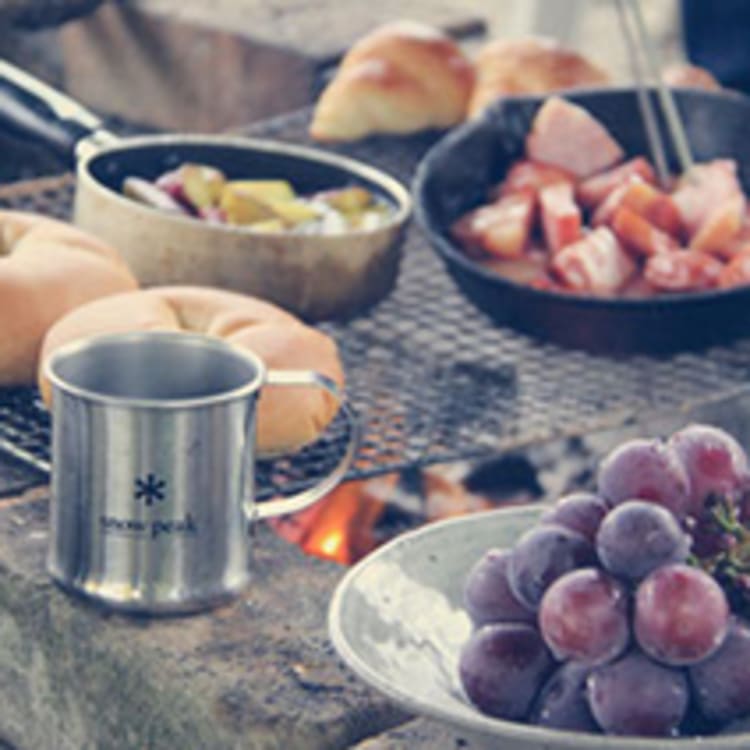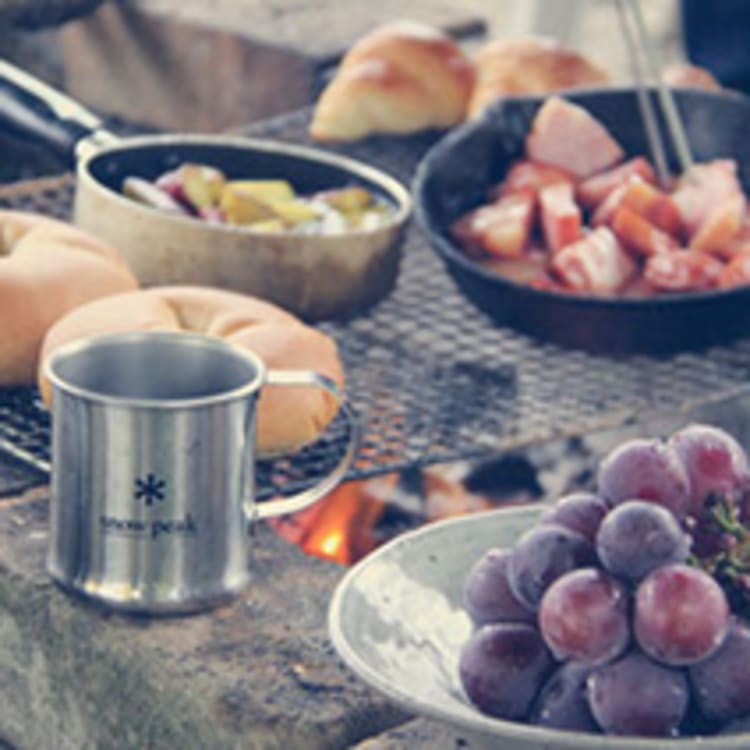 GUIDE
Glamping with the Family
by JNTO Family on 27 August 2018
Camping is always a great way to spend quality family time, where you can wake up to the sound of birdsong and warm up around a fire in the evening. Sleeping in a basic tent may not be enjoyable for some families, but in Japan you don't have to sacrifice creature comforts simply to enjoy the outdoors.
Glamping – short for 'glamorous camping' – is becoming popular throughout Japan, so you can now enjoy nature with the people who matter, often in comparative luxury. With a number of new sites popping up in pristine locations in forests or along lakesides, glamping is a great way to experience another side of Japan.
Experience nature in comfort
Glamping means you don't have to prepare your own tent; accommodation options range from eclectic to luxurious – imagine wooden cabins, safari tents, or even geodesic globes.
Most conveniently, you don't have to worry about toilet facilities, as there's usually either shared or private toilets and shower facilities. Some glamping sites may even have canoes, hot spring baths, and sports facilities. The best part about glamping is having dinner outdoors prepared by a chef, whether it's freshly-grilled BBQ or seasonal specialties, under the stars – and you don't even have to clean up.
Most operators offer an all-inclusive package so you don't have to worry about what to eat or do when you have children around.
Where to glamp
There are plenty of glamping operators throughout Japan, ranging from ultra luxurious jaunts to more basic facilities.
Kanto: Circus Outdoor TOKYO
Circus Outdoor TOKYO is a glamping site in Okutama– while it's not far from Tokyo it's a far cry away from the bright lights of the megalopolis. It's situated overlooking the quiet shores of beautiful Okutama Lake, a region known for its seasonal colours.
Set amidst this natural scenery, Circus Outdoor TOKYO consists of five onion-shaped glamping tents, each with a whimsical name to match their luxurious eclectic furnishings. There's Jumpin' Jackalope (35,000 yen excl. tax), Sheep Ship (55,000 yen excl. tax), Blueberry Unicorn (60,000 yen excl. tax), Pink Elephant (90,000 yen excl. tax), and Royal Griffin (150,000 yen excl. tax) – all priced per person, including breakfast and dinner. All tents are double occupancy, except for Blueberry Unicorn which accommodates three adults, and Jumpin' Jackalope which is for three to four guests, including children.
Meals prepared fresh by the chef, with ingredients sourced from around the world, are served either at the on-site Circus Restaurant OTTO or at the open verandah overlooking Lake Okutama and its red bridge. Guests in Royal Griffin have the pleasure of dining on their private outdoor deck. Shower and toilet facilities are shared, but it's no less luxurious than the tents, and there is even a bathtub to relax in.
During the day, you can stroll along the shores of Okutama Lake or partake in a variety of workshops that are updated frequently. Upon check-in, you have the option of a complete digital detox by handing over all your digital devices for safekeeping at the reception.
Check-in / Check-out: 3pm / 10am
Access: From Tokyo, take a JR train to Okutama Station followed by a 25-minute bus ride to Naka Okutama Lake where Circus Outdoor TOKYO is. By car, follow Highway 411 from Tokyo which takes you to the shores of Okutama Lake in about 2 hours.
Website: http://www.naturetokyoexperience.com/en/
Official Website (Japanese Only): http://circusoutdoor.com
Kyushu: Nordisk Village, Nagasaki
Located on a remote island off Nagasaki Prefecture, Nordisk Village Goto Islands is a new addition to Japan's glamping scene. Goto is a group of five main inhabited islands: Fukue, Hisaka, Naru, Wakamatsu, and Nakadori.
Nordisk Village is on Fukue Island, the largest of the Goto Islands, which is famous for its beautiful, unspoiled beaches as well as a number of heritage buildings that hark back to a time when it was a Christian settlement in the 16th century. The island's hilly terrain is home to some of Goto Islands' oldest churches and temples. The main town has a castle and a samurai district.
Built on the site of a former elementary school in the village of Tomiemachi Tao, the wooden structure serves as the reception, cafe and restaurant area, surrounded by 10 glamping tents set around the former school ground. Each tent is furnished with a twin bed (additional bed costs 4,000 yen). There is a communal outdoor kitchen, and shared toilet and shower facilities.
Nordisk Village is a five-minute walk from Tao beach, a beautiful shallow beach with majestic views of Mt. Ontake off in the distance. Scheduled to open on 27 September 2018, rates start from 17,000 yen per night/adult (children aged 7-11 pay 60%, children aged 3-5 pay 40%) including breakfast and dinner.
Check-in / Check-out: 3pm / 10am
Access: Goto's Fukue Island is accessible by air from Fukuoka (40 minutes) and Nagasaki (30 minutes), as well as by express jetfoil ferry from Nagasaki Port (85 minutes). From Fukue Airport/Port, it's a 30-minute bus/taxi ride to Nordisk Village.
Website: www.nordiskvillage.jp
Kansai: Grax, Kyoto
In the mountains west of Kyoto in Ruri Valley, Grax Premium Camp Resort is a sprawling complex comprising a selection of cabins, tipis, trailers and tents set on decks with BBQ facilities (some have hammocks). Catered to families, some cabins and tents can accommodate up to 6 guests.
In addition to a restaurant and a cafe nearby, guests can also prepare their own dinners with Grax's BBQ set (5,000 yen/adult, 2,500 yen/child) or Curry Plan (5,500 yen/adult, 5,000 yen/child) on their own decks – all the utensils are provided. Drinks are sold at the Center House reception. A short stroll away is Gardens Cafe, where you can have a buffet breakfast.
There are shared shower and toilet facilities around the campsite, as well as a hot spring resort nearby called Rurikei Onsen with open-air baths and hot spring pools (from 700 yen/adult, from 350 yen/child aged 4-11).
Guests can partake in a number of activities, including fishing on the Tsuten Hummingbird Lake, or hiking the mountain trails around this scenic area. Situated at a plateau 500m high, even if the days are warm, the nights can be chilly.
Prices are charged per site, ranging from 9,000 yen (Skyview Tent, Lumiere Cabin) to 22,000 yen (Delux Cabin), in low season.
Check-in / Check-out: 2pm / 10am
Access: Grax can be reached within about an hour's drive from the central parts of Osaka and Kyoto. There are also shuttle buses from JR Kawanishi Ikeda Station (50 minutes) and JR Sonobe Station (30 minutes).
Website: www.grax.jp
Chubu: Fujino Kirameki, Shizuoka
At roughly an hour's drive from central Tokyo, Fujino Kirameki is a glamping site with stunning views of Japan's most iconic mountain. Located in the gateway city to Mt. Fuji, Gotemba in Shizuoka Prefecture, the plot extends over four acres and combines luxury accommodation with plenty of outdoor space.
Instead of canvas tents, the accommodation comes in the form of 20 luxuriously-appointed container-style cabins in four categories, ranging in size from 54m2 to a generous 153m2. Each unit is equipped with mod cons – air conditioning, toilet, shower– as well as a hammock, outdoor jet bath, as well as deck equipped with a grill and fireplace.
For dinner, guests can either take advantage of a gourmet course (prepared at the main kitchen) delivered to their cabins or have them delivered half-prepared so they can be cooked on-site on the patio. Breakfast is served to each cabin in a picnic basket so you can dine with a view of Mt. Fuji.
There are plenty of opportunities to explore the surrounding open space – you can go hiking, horse riding, fishing, or canoeing. You can also try your hand at arts and crafts workshops.
Rates start from 45,000 yen/adult (children aged 7-11 pay 80%, children aged 3-6 pay 60%) for the Deluxe Cabin including breakfast and dinner. Each room has at least a king-sized bed and a sofabed, and can accommodate 2 adults and up to 2 children.
Check-in / Check-out: 3pm / 11am
Access: There are highway buses from Tokyo to Gotemba, taking just under 2 hours. From Gotemba Bus Station it's a 15-minute walk; there's a Volkswagen van pickup service from JR Gotemba Station and Highway Bus Station Gotemba.
Website: www.fu-ji-no.jp/kirameki/en
Hokkaido: Bongo Niseko
Hokkaido is known for its untouched natural beauty, and Niseko is the hub of outdoor activity whether it's skiing, hiking, or simply being outdoors.
Unlike most glamping sites, Niseko Cottage Bongo Square sits on family-owned grounds run by its owner and has Wifi service. The campsite is open year-round, even in winter (heater provided), with large glamping tents that are fitted with double beds and a sofa; each accommodates two to four guests. Each tent comes with a covered outdoor kitchen area so you can prepare your own barbecues. There is no meal service here, but Niseko town – where restaurants and shops are – is a 5-10-minute drive away.
There is an outdoor compost toilet near each tent, and one shower stall for the whole campsite. However, it's only a short drive away from a number of onsen (hot spring) facilities. In winter, there will be a separate container unit for kitchen and bathroom facilities.
The campsite has a small creek, a natural garden, and great views of the iconic Mt. Yotei and Niseko mountains, including Mt. Annupuri. Summer rates (May to October) are 12,000 yen (2 guests) and 20,000 yen (4 guests); winter rates (December to April) cost 200 yen more. Children aged 6-11 pay 2,000 yen (infants 1,000 yen).
There are also three log cabins on site, accommodating 4-10 guests with ensuite facilities. In addition to the rental charges per cottage (20,000 - 40,000 yen), there is a basic fee of 5,000 yen per person.
Check-in / Check-out: 3pm / 11am
Access: By car, it's a 2-hour drive from Sapporo and Chitose. Regular buses also ply the route from Sapporo to Niseko, and there are also train services to JR Niseko Station (the owner can arrange for a free pickup).
Website: http://niseko-camp.com or 
www.bongoniseko.com/niseko-glamping (English)