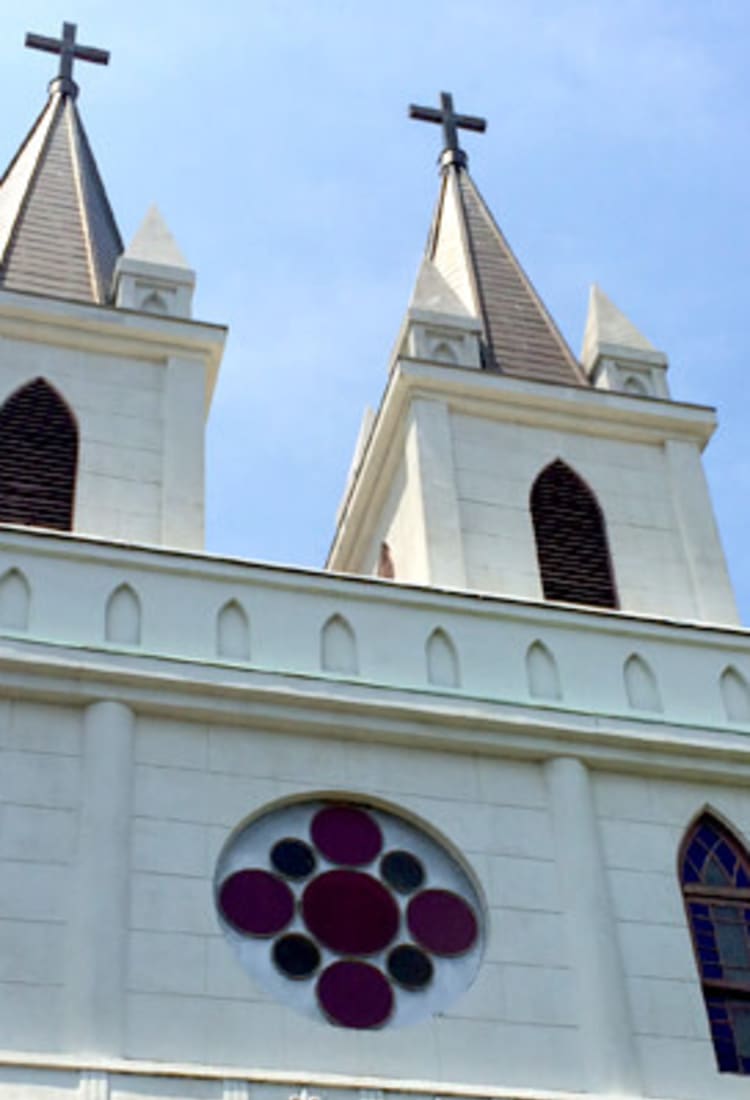 CHUBU
Catholic Church of Shimizu
Japanese Name: カトリック清水教会
Founded on July 1933 by Father De Laet, a Catholic missionary who was in Shimizu at the time. The Gothic-style church and two-story Western-style rectory both have tatami flooring, which is quite rare for ecclesiastical buildings.
Admission Fee
Free
Schedule of Mass
Every Sunday at 10:30 a.m.
Special Notices
Please be reminded that this is an active Catholic church. Many local Catholics attend mass, so please be respectful.
Access
From JR Shimizu Station, take one of the buses below or a taxi (about 2 km):
○ Shizutetsu Justline bus, Funakoshi Tsutsumi Koen line or Konan Kosei Byoin line: get off at the Hachibun-mae stop, walk for one minute
○ Yambara Baiinji line: get off of at the Okamachi bus stop and walk for one minute
○ Miho Yamanote line: get off at the Mansei-cho bus stop and walk for 1 km
○ Take the Shizuoka Tetsudo local train, get off at Irieoka Sta. and walk for 1 km
○ Take the Shimizu Liner JR Bus from Tokyo Sta. or a bus stop along the Tomei Expressway (reservation required), get off at Shin-Shimizu and take a bus or taxi for about 1.5 km
Address: 1-34 Okamachi Shimizu Area, Shizuoka City, Shizuoka Prefecture
Catholic Church of Shimizu
Notes
Mass pamphlets are available in English and Tagalog (but assistance in either language is not provided).
Contact Details
Phone Number: +81-54-352-7188
FAX: +81-54-352-7189
Website
http://www.shimizu-catholic.jp/