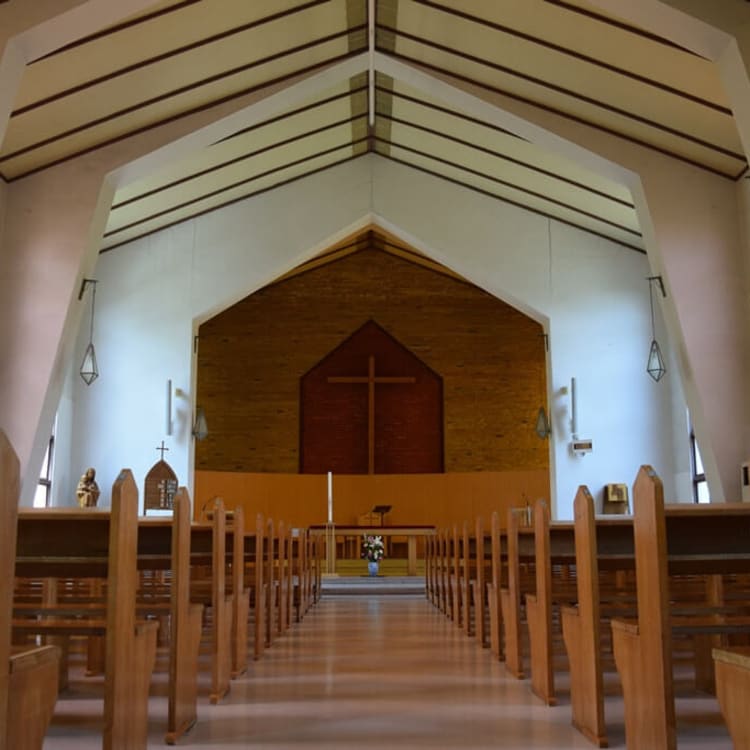 CHUBU
Catholic Shizuoka Church (Church of St. Dominic)
The Catholic Shizuoka Church was established in 1884 with the name of Missionary Station and is continuing its legacy for more than 100 years. The Cathedral was constructed in 1984, in a part of the Sunpu Castle where Tokugawa Ieyasu–who started the tranquility of the Edo period–spent the last years of his life.
The premises has portraits and statues praising the martyrs "Mondo Hara" and "Julia Otaa" who were both Catholics around the time when Catholicism crossed over to Japan and both were persecuted following the prohibition of Christianity in 1612.
The church has opened its doors to many people from Japan and abroad and the first person to register as a foreign Catholic was a Filipino. In 1988, a priest visited the City of Isabela, Philippines and brought back a statue of Santo Niño. This kind of relationship continues up to the present.
Schedule of Mass
Every Saturday at 6:30 p.m.
Every Sunday at 10:30 a.m.
Every third Sunday at 1:00 p.m.
Access
Address: 1-5 Jonaicho, Aoi Ward, Shizuoka City, Shizuoka Prefecture
Catholic Shizuoka Church (Church of St. Dominic)
Contact Details
Phone Number: +81-78-221-4682
Website
https://www.facebook.com/catholic.kobe.chuou