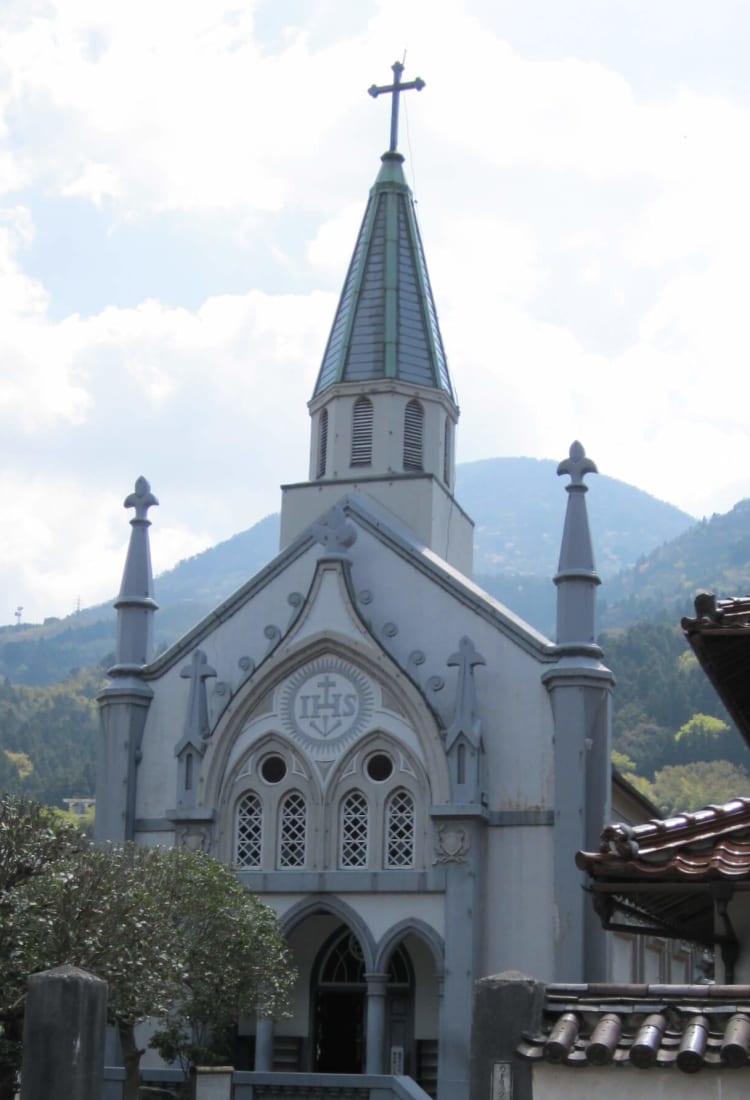 CHUGOKU
Tsuwano Catholic Church (St. Mary's Church in Tsuwano)
Japanese Name: 津和野カトリック教会
This small church was rebuilt in 1929 and is now famous for its unique combination of stained glass and tatami-matted floor.
Adjacent building exhibits mainly on "Hidden Christians" one of whom is believed to be witnessed Marian apparition in Tsuwano.
Registered tangible cultural properties
Operating Hours
8:00 a.m. to 5:00 p.m.
Mass Information
Every Sunday at 10:00 a.m.
Chief priest is Yamane Toshimi.
Access
About 10 minutes on foot from JR Tsuwano Station
Address: 66-7 Ro Ushiroda, Tsuwano Town, Kanoashi District, Shimane Prefecture
Contact Details
Email address: otome@sun-net.jp
Phone Number: 0856-72-0251
Website