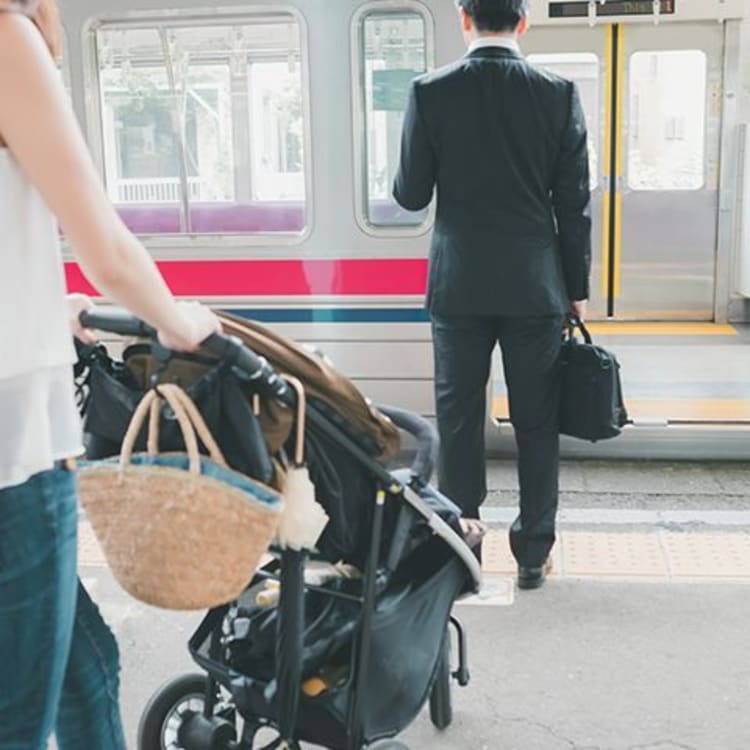 GUIDE
Family-friendly Travel Tips in Japan
by JNTO on 26 June 2018
Planning a trip that works for the entire family can be extremely challenging, however, Japan is one of the world's most family-friendly countries where visitors can easily get around to experience its unique culture and tradition.
Trains in Japan very punctual, and there are English signages and instructions at train stations. There are also plenty of child-friendly public facilities which are spotlessly clean, and 90% of train stations have lifts, making it easy for families with prams to get around. Even with limited English, Japanese customer service is incredible and people are astoundingly helpful.
---
Transportation Fares for Children
In general, there are discounted admission fees and transportation fares for children. Children aged 12 years old and up pay the adult fare, while those from 6 to 11 qualify for a discount. Usually, toddlers and infants (5 years old and under) travel free. This applies to all public transportation, but some private companies may have a different age limit.
If travelling during peak holiday season, especially for long-distance travel on bullet trains (shinkansen) and express trains, it's best to reserve seats. Any child below 5 years old travels free unless it's a reserved seat. Trains leave punctually, so allow ample time when planning.
---
Rush Hour
Avoid travelling on trains during rush hour on weekdays in Japan as it can be extremely challenging especially when you have a pram or luggage in tow. Rush hours peak from 7 AM to 10 AM, and from 5 PM to 7 PM. Morning rush hours tend to be heavier than evening ones, so if it's absolutely necessary to travel during these times, try to leave as early as possible. For your safety, do not squeeze into a packed train; wait for the next train, which would only be a few minutes away.
On crowded trains, it's best to fold the pram and use a baby carrier, so it's easier to get in and out. Make sure the pram is secure and don't leave it unattended as sudden stops are common during rush hour.
---
Priority Access in Public Transportation
If travelling with a pram on trains, check out which carriages have priority seats as it can vary depending on the train line. On buses, you can use auxiliary belts to secure the pram next to your priority seat as per the image below.
Some bus companies provide these straps; you can also easily purchase one as it can come in handy. Do take note that double or twin strollers are not allowed on some buses, so ask beforehand.
For long-distance travel, bullet trains and express trains are always equipped with multi-purpose rooms and seats with space at the back for prams or luggages, located at the rear of every carriage. You have to reserve these seats online or at the ticket counter. There are carriages with multi-purpose rooms where you can breastfeed, change nappies, and go about your baby-related needs. These rooms are usually locked, so you may have to ask the train staff for assistance. When entering or exiting train stations, use the wider wheelchair-accessible ticket gate which is usually located beside the train staff counter.
Last but not least, try to make use of lifts at train stations if you have a pram. The train staff are on hand to assist you.
---
Using Taxis and Rental Cars
Taxis are available everywhere in Japan. Taxi drivers are polite and will help you with your luggages or pram. When travelling in remote areas in the countryside, trains are usually just a few carriages long, with limited pram-friendly spaces, so it's more convenient to get around using rental cars if you can drive. You'll need an international license to rent a car, and English GPS is available. Japan and Singapore both drive on the left side of the road, and while it's easy to adapt to the road rules, caution should be exercised as the roads are narrower and it's common for pedestrians to jaywalk as there is less traffic in the countryside.
---
Helpful Links
For the information on "How to ride the bus with a pram", click here to access TOEI Transportation website.
https://www.kotsu.metro.tokyo.jp/eng/
Click "How to use" then click "How to use the Toei Bus".
Near to bottom of the page, it will show banner with
"How to ride the bus with a pram"
Please click the banner for further detail.