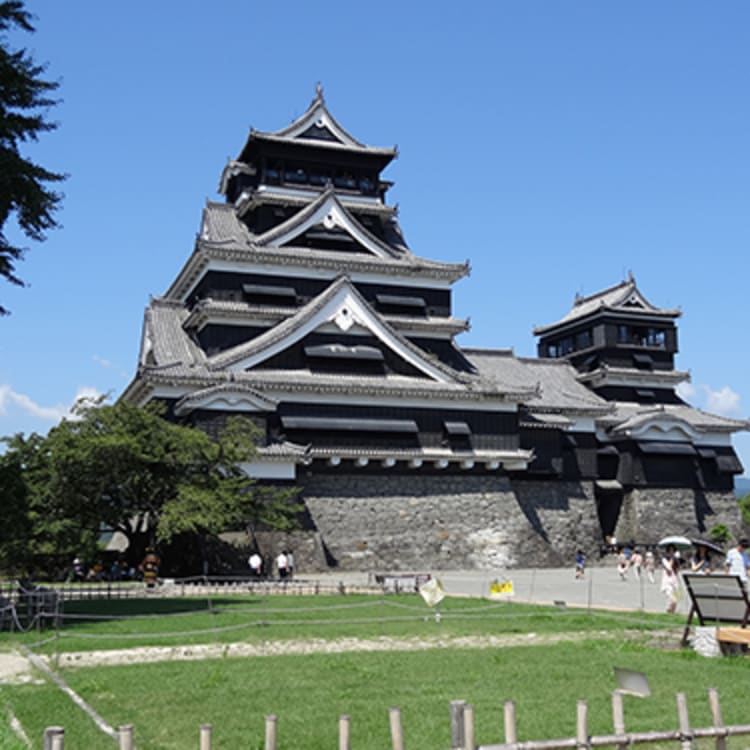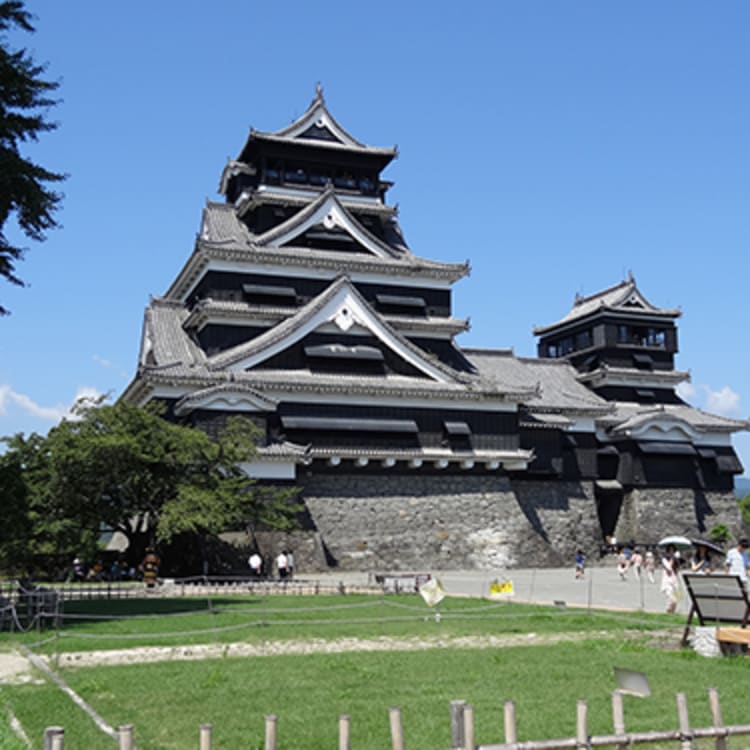 Guide
Fun road trips for the family
by JNTO Family on 20 February 2019
While Japan has one of the best public transportation systems in the world, the most comfortable way to travel around with the family is probably with your own set of wheels. There is no shortage of fun sites to visit, whether you're looking for theme parks to entertain young ones, or romantic ryokan (hot spring inns) for parents to relax in at the end of the day. Along the way, many rest stops or attractions provide child-friendly facilities.
Depending on which region you're planning to visit, here are some suggested itineraries:
Kumamoto Castle
Amakusa
Aso
Kokonoe Grand Suspension Bridge
Hiji
Beppu
Kakunodatemachi
Dakigaeri Gorge
Lake Tazawa, Semboku, Akita Prefecture
Kyukamura Nyuto-Onsenkyo
Kanpuzan Road
Namahage Museum
Akita
Tadanoumi Port
Onomichi
Shimanami Kaido
Dogo-onsen
Iya Valley
Kagawa Prefecture
KYUSHU: For the outdoor family
Kumamoto Castle
Amakusa
Aso
Kokonoe Grand Suspension Bridge
Hiji
Beppu
Recommended number of days: 3-4
Places: Kumamoto Castle (Kumamoto Prefecture) - 2 hrs - Amakusa (Kumamoto Prefecture) - 3 hrs - Aso (Kumamoto Prefecture) - 1 hr - Kuju (Oita Prefecture) - 1 hr - Hiji (Oita Prefecture) - 30 mins - Beppu (Oita Prefecture)
This itinerary takes you through some of Kyushu's iconic landscapes, from huge volcanic calderas to the coastline, where families can enjoy the best of the outdoors.
Day 1
Explore historic Kumamoto Castle – take a photo with the "Kumamoto Hospitality Bushoutai" who are clad in armour and kimono, or see the Japanese garden. The scenic drive along coastal roads brings you to the islands of Amakusa – famous for its pods of wild dolphins that you can spot on boat tours.
Day 2
It's a long drive to Aso – a large volcanic crater surrounded by nature – but you can break at rest stops and restaurants along the way. Kusasenri a vast grassland prairie where you can see grazing horses with a view of the smoking Mt. Nakadake. Kids can enjoy interacting with the friendly animals at Cuddly Dominion, or learn about volcanoes at the Aso Volcano Museum. You can spend the night at Aso Farmland with its unique igloos.
Day 3
Kuju is one of Kyushu's most popular driving destinations thanks to its highland fresh air – but it's also famous for the Kokonoe "Yume" Otsurihashi, a 139m-long suspended pedestrian bridge with a latticed floor that gives you the feeling of walking in the sky.
A drive towards the coast takes you to Hiji, where you can visit Harmonyland theme park where kids can meet popular Sanrio characters. Neighbouring attraction African Safari is Japan's largest, home to wildlife from lions to kangaroos which you can spot as you drive in with your own car. Spend the night at nearby Beppu, one of Japan's most popular hot spring resort areas where plentiful hot spring hotels offer private bathing rooms for families.
AKITA PREFECTURE: For the cultural family
Kakunodatemachi
Dakigaeri Gorge
Lake Tazawa, Semboku, Akita Prefecture
Kyukamura Nyuto-Onsenkyo
Kanpuzan Road
Namahage Museum
Akita
Recommended number of days: 2-3
Places: Kakunodate - 15 mins - Dakigaeri Gorge - 15 mins - Lake Tazawa - 30 mins - Nyuto Onsen - 2 hrs - Kanpuzan - 20 mins - Namahage Museum - 50 mins - Akita City
Take a cultural trip with the family to explore Akita Prefecture's historic samurai district, ancient mountain hot springs, and colourful demons.
Day 1
Kakunodate is famous for its well-preserved samurai neighbourhood surrounded by weeping cherry trees, making it a famous spot to view cherry blossoms. It's a great place for photo opportunities (rental kimono optional). Nature is not far: nearby are Dakigaeri Gorge, a popular destination for autumn foliage and numerous waterfalls, as well as Lake Tazawa which is Japan's deepest lake.
A short drive away is the small mountain hot spring town of Nyuto Onsen which offer a rustic bathing experience. Many hotels here have private baths ideal for families.
Day 2
Head to the west coast towards Oga Peninsula's Mt. Kanpu – a stratovolcano with a revolving observatory at the top – along its very scenic winding mountain road on the way to the Namahage Museum. Everywhere in Akita, you can't miss references to demon figures known as namahage; according to folklore these monsters enter the households on the evenings of December 31 to scare children thought to be too lazy or disrespectful. At the museum there are displays of over 60 life-sized namahage figures to take photos with – dress up as one to scare the kids or have one of the namahage performers do this.
At the end of the trip is Michi-no-Eki Akita Port Tower Selion – a modern complex that's home to a 100m-high observation deck (free entry) with a 360º view of Akita City below. At the base is Selion Garden, a market where you can find Akita specialties like kiritampo (long rice cake) and Inaniwa noodles, as well as a farm restaurant serving dishes with seasonal vegetables. Kids will definitely love Babahera ice cream, a colourful local dessert with flavours like strawberry and banana normally sold by old women on pushcarts.
For more on itineraries in Tohoku, check here.
SETOUCHI: For the hands-on family
Tadanoumi Port
Onomichi
Shimanami Kaido
Dogo-onsen
Iya Valley
Kagawa Prefecture
Recommended number of days: 3-4
Places: Okunoshima (Hiroshima Prefecture) - 1hr - Onomichi (Hiroshima Prefecture) - 2hrs along Shimanami Kaido - Dogo Onsen (Ehime Prefecture) - 2.5hrs - Iya Valley (Tokushima Prefecture) - 2.5hrs - Kagawa (Kagawa Prefecture)
The Setouchi region is a feast for the eyes, from the mountains to the sea. The area is not only scenic, it has plenty of attractions for the whole family.
Day 1
Start from Okunoshima (a 15-minute ferry ride from Tadanoumi Port), nicknamed Rabbit Island after its population of hundreds of wild rabbits. These fluffy bunnies can be found almost everywhere; on the beach, ferry terminal, and around the hotel.
Next is Onomichi, the start of the Shimanami Kaido which is a scenic route that crosses several islands within the Inland Sea on a series of bridges. Continue along this 60km-long highway, with stunning coastal scenery en route. Stop over at some of the islands along the way, like Innoshima which is famous for its pirate castle and Omishima for its numerous fantastic art museums.
Continue onto Matsuyama City, and take a ride on the Ferris wheel 'Kururin' on top of the Takashimaya department store building for 360º views of the city! The city's star attraction is the millennia-old Dogo Onsen, a hot spring area with numerous ryokan and bathhouses – the most popular of which is the Dogo Onsen Honkan (it's currently under renovation, with limited bathing facilities open), a wooden public bathhouse dating from 1894. With its maze of stairways and and rooms, you can have a soak here, or simply take a footbath nearby.
Day 2
The drive towards the Iya Valley is long, but it's scenic with rest stops along the way. Iya Valley is a remote mountainous region that's full of steep mountains and rocky gorges – the samurai traditionally crossed them via vine bridges, three of which you can cross today (kids should be careful crossing the open floor slats). There's Iya Kazurabashi (the longest at 45m) and a pair of bridges known as Oku-Iya Kazurabashi; nearby is Wild Monkey Bridge, a wooden 'cart' suspended on a rope where you can pull yourself across the river in it.
For a bit of an adrenaline rush, you can also go zip-lining 350 metres across the valley with Forest Adventures. The valley is dotted with secluded mountain hot spring hotels, but for a bit of history, rent a renovated 300-year old thatch-roofed mountain lodge called Chiiori which overlooks the valley.
Day 3
The journey ends in Kagawa, famous for its udon – try some at the Yamada-ya Sanuki is one of Japan's most prestigious udon shops, housed in an Edo-style restaurant. If you have time, take a car ferry over to Shodoshima and visit some of its sites like the Shodoshima Olive Park with its iconic white windmill that was used as the setting for Studio Ghibli's animation Kiki's Delivery Service. Many families come here to snap photos with the iconic broom, or have a snack at Corico which recreates the setting of the movie's bakery.
For more on Setouchi, check here.
Driving Tips
Highway usage: The fastest way to get between cities is via the Highway or Expressway, where toll fees apply. These vary depending on the distance travelled – when renting a car, it's convenient to rent an ETC card (similar to our ERP system) so that you simply pay at the end of your trip rather than at each toll gate. You can also purchase a Japan Expressway Pass (7 days at ¥20,000) if you plan to drive for a week or more.
 
Toilet breaks: Many Expressways and Highways have designated rest areas, many of which have facilities like toilets and vending machines. Bigger ones have rest stops that serve hot meals and local souvenirs, and family rooms for those with children. All convenience stores and most Tourist Information Centers are equipped with toilets.
 
Navigation: In Japan, the GPS is known as NAVI, which is usually built into the car's dashboard. While there are English-language systems, the best way to navigate is to use the telephone number (the easiest is a tourist information centre) .