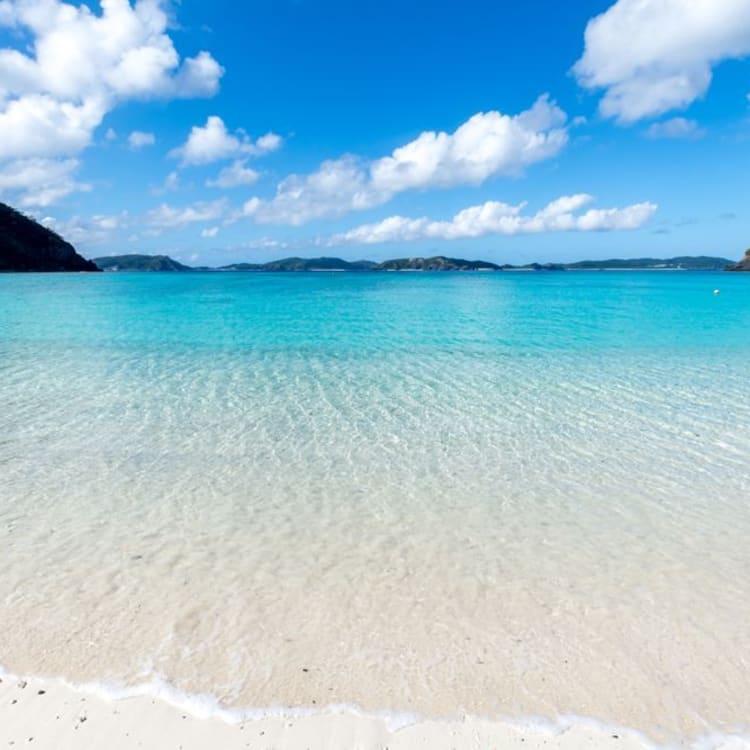 GUIDE
Moving Around in an Easy Breezy Way! A Summary of the Transports You May Want to Know Before Going to Okinawa
by JNTO on 08 August 2019
Okinawa is the paradise of ocean with beautiful coral reefs. With strong tastes of the Ryukyu Kingdom in the past remaining on the island,Okinawa is similar to no other places in Japan like your familiar Tokyo and Osaka. As such, it has become a sightseeing hotspot certainly with its unique inquisitiveness. This time, we would like to thoroughly go through the transportations that you may want to know before heading to Okinawa.
Rental Cars Are Convenient Of Course, While Public Transportations Can Do Too!
Visiting spots in Okinawa are rather scattered so rental car is a convenient choice for tourists. Yet, there are also Yui Rail(Okinawa Urban Monorail) running through the airport to the Shuri Station, route buses, sightseeing buses with fixed routes, and sightseeing taxis so you do not necessarily need a rental car to tour around. Particularly, you can enjoy sightseeing fully under the arrangement of experienced guides in sightseeing taxis.
How to Rent a Car
If you want to rent a car at Naha Airport, be mindful that there is no rental car counter inside the airport complex.
First, you can get to the rental car shops by the shuttle service provided by the car company. Then, you will need to fill in necessary documents, show your passport and international licence, confirm the compensation policies and payment system as the rental procedures. Afterward, you would need to go and check if there are scratches on the car. When everything is good, you are ready to go!
For those who want to pass through motorways without stopping by the payment stalls, you can opt for renting of an auto toll card called "ETC" (for "Eletronic Troll Collection") for free or at up to around JPY 300. Remember that some rental car shops do not provide the card for rent so it is advisable to check their website in advance.
How to use the ETC card
It is very much easy once you have the card in hand. You just need to insert the card into the ETC reader inside the automobile. When you pass through the payment stalls of chargeable motorways, you go to the ETC lanes and confirm at the passing bar. Once confirmed, you can proceed through slowly.
"Yui Rail", the Connection between Airport Station and Shuri Station
The one-way trip from Naha Airport to Shuri station takes around 27 minutes; a train comes every 10 minutes throughout the daytime, and even in every 5 minutes during rush hours. There are 15 stations in total, passing through a string of visiting hotspots such as Kokusai Dori Street (right at the Makishi Station) and Shuri Castle (around 15-minute walking distance from the Shuri station).
Covering the whole Okinawa Island with Route Bus
Route buses cover the whole Okinawa Island with routes at a standardised fare within Naha City and with those with respective additional charges from the city to the countryside and in between the countryside areas.
To get to Okinawa Churami Aquarium, take bus70 from "Nago bus terminal – Hokubu (north)". To get toShuri Castle, please take bus 125 or 152 for "Naha Airport – Rycom".
There is quite a number of buses so it may be difficult to manage, be mindful to check out the essential details in advance. You can make use of a searching site called "Bus Navi Okinawa" (available in English, traditional Chinese, simplified Chinese, and Korean), which is very much convenient! The website is https://www.busnavi-okinawa.com/top/(English).
For Touring Around Hotspots in Naha with Discounts!
The discount pass is highly recommended for those who would love to ride on and get off the Yui Rail for multiple times within a day. There are 1-day and 2-day "Yui Rail Free Pass" available at all stations. If you plan to tour around the Naha city, you can get a combined discount 1-day pass with both Naha city bus (areas within the standardized fair) and Yu Rail included.