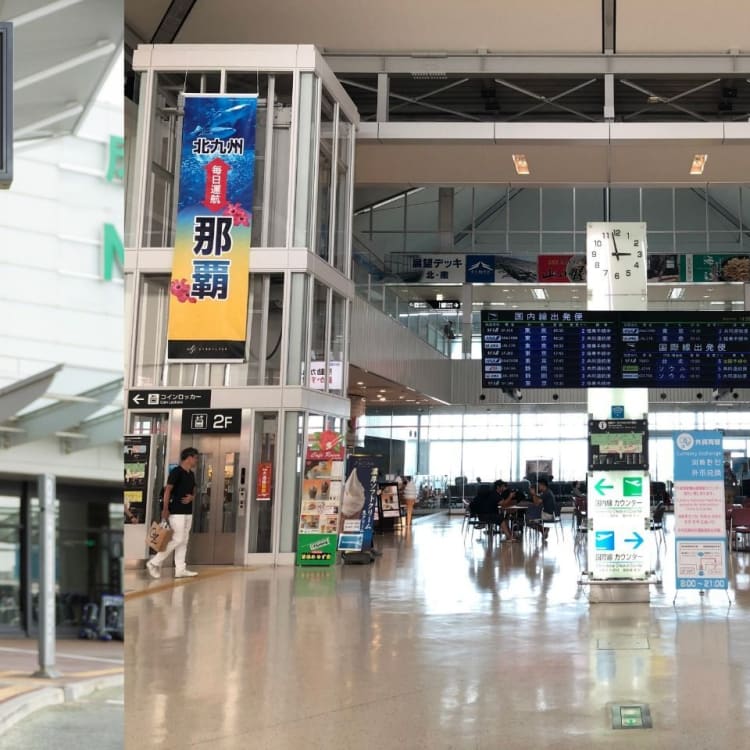 STORY
No more Confusion! Guide for Moving from Narita and Haneda to the City
by JNTO on 24 October 2019
THE ACCESS NARITA(moving between Tokyo Station or Ginza Station and Narita International Airport)
Looking for the way to get to the heart of a city in Japan can be pretty much stressful, especially if you do not speak Japanese.

It may be very much confusing depending on which airport you arrive at. Would you be touching down at Narita International Airport, which is located some distance away from Tokyo? Is it easier to reach the city from Haneda Airport?
Fret not, things are not as complicated as they seem. To travel to Tokyo, here are a few ways you can get to the city centre from Narita and Haneda.(※Please note that information of this article is as of October 2019.)
 
Narita International Airport to Tokyo by trains

Narita International Airport is located further away from the Tokyo downtown area than Haneda Airport does. Rest assured, though, that getting to Tokyo from Narita International Airport is no hardship at all.
Narita Express and Keisei Skyliner are two popular choices if you want to prioritize speed and comfort. Both are connected directly to the JR Yamanote Line – the Narita Express drops you off at train stations such as Tokyo Shinjuku, Shibuya, and Ikebukuro Stations, while Keisei Skyliner brings you to Ueno or Nippori Stations.
It takes about 40 minutes to JR Nippori Station and about 100 minutes to JR Shinjuku Station, depending on the train schedule. All tickets come with a reserved seat, which let you sit back and unwind after your long flight. Narita Express costs 3,070 yen for ordinary seats to Tokyo Station which is covered under the Japan Rail Pass (the JR Pass), while a one-way ticket for Keisei Skyliner costs 2,520 yen, making it more preferable for those who does not hold a JR Pass.
If you are travelling on a budget and do not mind sacrificing a bit of your previous travelling time, try the Keisei Main Line. It takes the same routes as Narita Express and Keisei Skyliner do, but instead of a direct, non-stop service, the train stops at different stations along the line. However, seats are on a first come, first served basis.
A trip on the line to JR Nippori Station will take slightly longer for around 90 minutes, but is cheaper than the rides on Narita Express and Keisei Skyliner.
Haneda Airport to Tokyo by trains
Located within Tokyo itself, Haneda Airport is much closer to the city centre. While there are no seat reservation on the train lines here, each trip is shorter (as compared with trips from Narita Airport) and will be over before you know it.
The first option is the Tokyo Monorail, which runs from Haneda Airport to Hamamatsucho Station on JR Yamanote Line. The trip takes about 20 minutes and costs 500 yen. Trains run on an average of every four minutes, so there is no need to panic if you miss one. The JR Pass can be used on the Monorail, so be sure to activate your pass at the airport if you plan to use it immediately.
The second option is the Keikyu Line, which links Haneda Airport to Shinagawa Station which JR Yamanote Line runs through it as well. There is no big difference in travel time if you decide to use Keikyu Line instead, as the trip also takes around 20 minutes, but it is a little cheaper at 300 yen. The Keikyu Line is not covered under the JR Pass, so is a good choice for those who will not be travelling with the Pass.
Get from the airport to the city centre for just 1,000 yen, using the affordable and convenient airport buses!
With the train lines in Japan being as well-developed and interconnected as they are, it may be hard to imagine using any other means of transportation to get around. However, there is one method that is sometimes overlooked despite its immense convenience and great value for money – the airport bus.
The Airport Limousine bus service is very much well-known, and its service is available at both the Narita and Haneda Airports. At the same time, there are other low-cost bus options operating from Narita International Airport that can get you to the city centre for just 1,000 yen, giving you a true bang for your buck.
Tokyo Shuttle(moving between Tokyo Station and Narita International Airport)

Tokyo Shuttle is operated by Keisei Bus and drops you off at Tokyo Station. The trip takes about 90 minutes, and tickets can be purchased at the Keisei Bus ticket counter at any arrival halls. All you have to do is proceed to the bus stop after purchasing your ticket. No standing is allowed on the bus, so you may have to wait for the next bus with seats available.
THE ACCESS NARITA(moving between Tokyo Station or Ginza Station and Narita International Airport)
Another option you may consider is THE ACCESS NARITA, which is operated by JR Bus Kanto. This bus similarly drops you off at Tokyo Station in about 90 minutes for 1,000 yen. To buy a ticket, simply proceed to the bus stops at Narita International Airport Terminal 1, 2, or 3, and you will be directed to make your payment on-board by cash.
Narita Shuttle(moving between Osaki Station and Narita International Airport)
Last but not least is the Narita Shuttle, which runs from Narita International Airport to Osaki Station which the JR Yamanote Line runs as well. Tickets are available at the bus ticket counters at the airport, but it is slightly more expensive, at 1,300 yen. You can get around this by making an advanced online booking for 1,000 yen, so this is a good choice if you want to eliminate the possibility of having to wait for available seats.
Although this trip takes slightly longer of around 90 minutes to 2 hours, travellers may appreciate that the final disembarkation point of Osaki Station is smaller and easier to navigate than Tokyo Station, which can be confusing and overwhelming.
Please be mindful that passengers travelling on these buses are generally restricted to one suitcase per passenger. If you have bulkier items like bicycles, snowboards, or instruments, have them delivered to your destination.
Now you are all set for your trip!
With all the above choices at hand, getting to the city is no longer daunting. Each option has their pros and cons, so make sure to consider your itinerary and budget, and choose the one that is right for you. After all, the airport is the gateway to the start of your adventure – let it be the start of a beautiful memory for years to come!