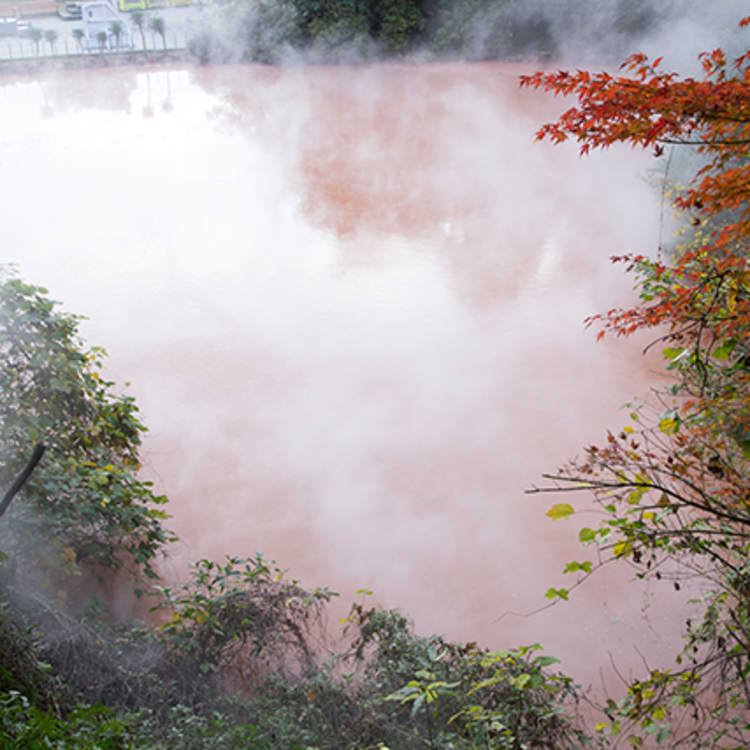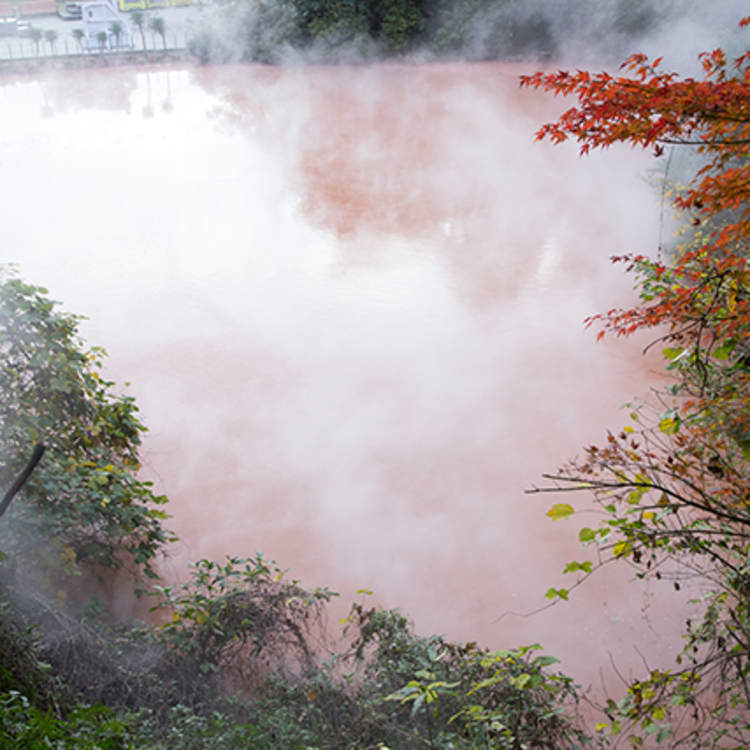 GUIDE
Onsen Hopping in Oita Prefecture, Kyushu
by JNTO on 10 September 2018
When the cooler weather arrives in Japan, locals love nothing more than to head to onsen resorts to indulge in a warm soak. Situated in northern Kyushu island, Oita Prefecture is given the nickname "Onsen Oita" thanks to its profusion of hot springs – it produces enough hot water every minute to fill the space the size of two Olympic-sized stadiums. So it comes as no surprise that the prefecture is popular with onsen fans from all over Japan.
Most of the hot spring resorts are spread out between the two towns of Yufuin and Beppu. Most ryokan (inns) are open to daytime visitors a chance to use their hot spring baths.
Where to experience hot springs in Oita Prefecture?
Yufuin is surrounded by nature and overlooked by the iconic Mt. Yufu. The town exudes the charm of a relaxing resort area thanks to a strict urban planning that protects its natural environment. Adding to the charm are plenty of small-scale businesses, including galleries, workshops, and shops specialising in handmade items. Small-scale restaurants and cafes serve food produced by local farmers; it's a great place to sample local specialties like cheese and croquettes.
There are free foot spas in town, with hot spring baths available at Sansuikan (day entry 700 yen; overnight from 14,000 yen per person), a ryokan that is a short walk from Yufuin Station. Not far from town is Kua-ju Yufuin, which is great for shy bathers, since you have to wear a swimsuit to enjoy its bath facilities.
Those with private transport can explore Yufuin's other ryokans like Musoen and Baien which are known for their large outdoor baths (rotenburo) with sublime views of Mt. Yufu. Both have day entry (700 yen), with accommodation from 19,000 yen per person including two meals.
Located about 10km away, Beppu is a seaside hot spring city that produces the greatest volume of hot spring water anywhere in Japan, with waters of different qualities ranging from carbonates for skin conditions to sulfuric which is good for high blood pressure. There are eight hot springs around the city – collectively known as Beppu Hatto – that draw millions of visitors who come to complete the "Beppu Hatto Onsendo" by visiting all 88 hot springs here.
Needless to say, there is a wide variety of thermal baths to enjoy, ranging from hot waterfalls to sand baths and outdoor pools.
At Takegawara Onsen, you can bathe in a high-ceiling onsen in this traditional public bathhouse which dates back to 1879. In addition to hot spring baths (100 yen), there is a sand bath (1,030 yen) where the attendants literally bury you with warm sand.
Kannawa, one of Beppu's eight hot spring areas, is perched on a hill behind the city and exudes an old world charm full of traditional shops that hide in a maze alleys, with thermal steam rising everywhere. The most famous hot spring spa here is the Michelin-starred Hyotan Onsen which has a number of kazoku onsen (family baths) where you can enjoy a private bath. There is also an indoor sand bath (300 yen) which is unattended.
Situated in the steep forested slopes north of the city is Myoban Onsen, where sulfuric yunohana (bath salts) are harvested for health and beauty treatments in traditional yunohana-goya straw huts. A number of ryokans here offer a variety of baths, including an outdoor mud bath at Onsen Hoyoland and turquoise blue waters at Okamotoya Ryokan.
If you visit during spring, the Beppu Hatto Onsen Festival is when there is free entry to over 100 of the city's communal baths, with the Ogiyama Fire Festival providing a spectacular display of flames on the mountain backdrop.
Sampling Oita Prefecture's Cuisine
The forces underneath the earth constantly blankets the towns in steaming vapour – this is used to cook the local cuisine. Jigokumushi is a method of cooking food in baskets using thermal steam, and you can sample meals made this way at many eateries in Beppu.
Another of Beppu's specialty is reimen, a cold noodle dish ideal as a cool-down after a warm soak, even in winter. Oita is also known for dango-jiru, which is kneaded thick wheat noodles cooked with sliced shiitake mushrooms, onions, and carrots in miso soup.
The people of Oita Prefecture are reputed to eat more chicken than any other prefecture in Japan, and one of the most popular chicken dishes in Beppu is toriten – battered, fried chicken that can be found anywhere in the prefecture.
When it comes to local beverage, Oita Prefecture produces the majority of Japan's shochu that's made with 100% barley (mugi). This can be enjoyed in one of four primary ways – mixed with warm water, mixed with cold water, on the rocks, or straight.
How to get to Beppu and Yufuin?
You can fly to Oita Airport from Tokyo's Haneda Airport (90 minutes), and the one way bus journey between Oita Airport and Beppu takes 40 minutes. By train, the closest international airport is in Fukuoka, from where there is a train to Beppu Station via Kokura Station (approximately 2.5 hours). Yufuin is about a 1.5-hour train ride from Oita Station and Beppu Station.