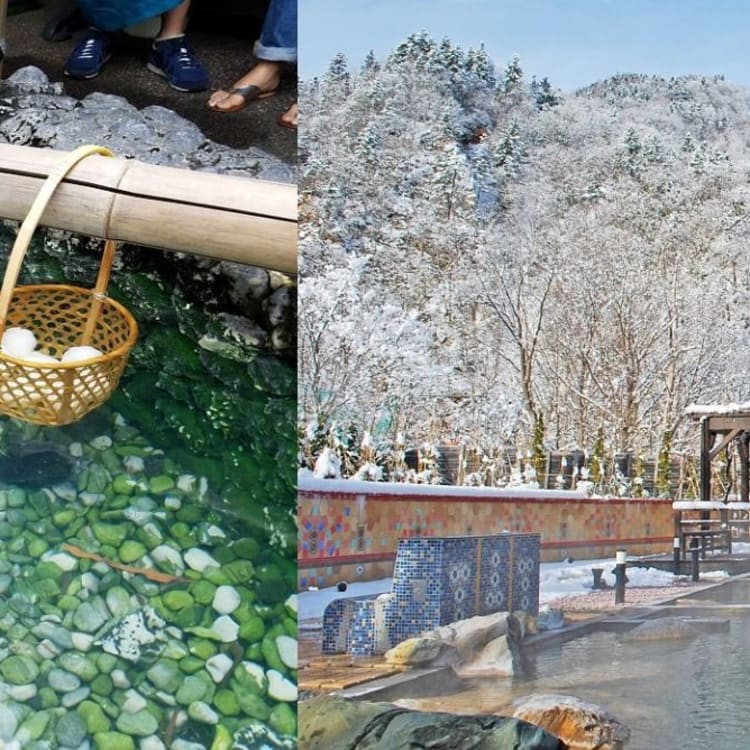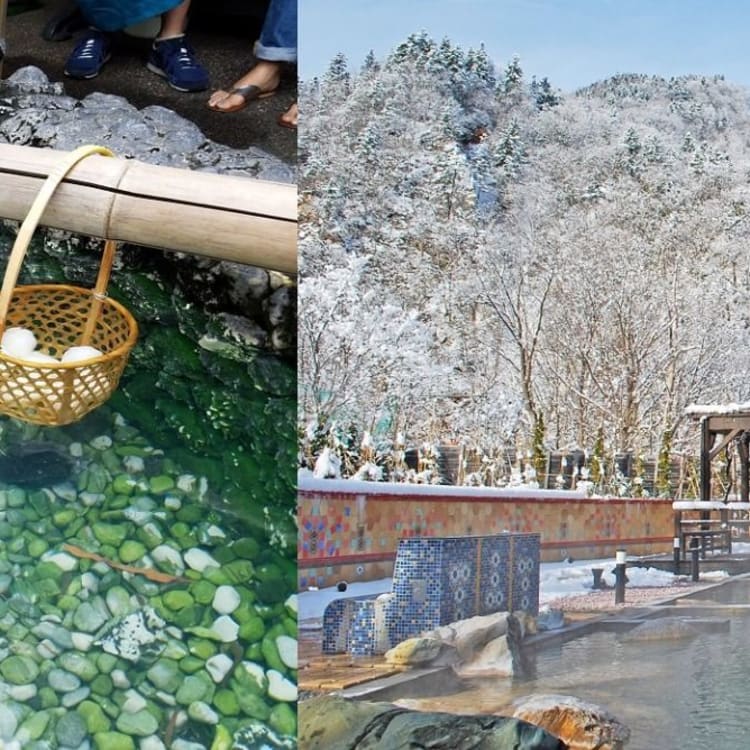 STORY
Rental Private Hot Spring with Facilities for Kids! The Family-Friendly Hot Spring Inns​
by JNTO on 30 October 2019
Good news for families visiting Japan in the coming long Christmas vacation in December!
As you may know, Japan's winter experience can only be a complete one with a hot spring bath! Now, you can experience this Japanese tradition in hot spring inns that have become even more family-friendly with special facilities like playrooms for children! This time, we will be looking at these relaxing and comfortable hot spring accommodations for families!
Tips You Might Want to Know for Your Family Trip to Japan
Please be mindful to a couple of things when bringing kids to hot spring inns. First, check the required transportation.
Some hot spring resorts are really remote or deep in the mountains that you need to take trains, buses, or taxis to get there. You could also enquire beforehand with the staff of the inn where you would be staying to see if shuttle bus services are provided or how you could reach there in the event such services are not provided!
It would also be good to check whether there are convenience stores, grocery stores, and pharmacies nearby, which would help tremendously when your children need changes of diapers or in case of emergencies. Remember to also check if the inns accommodate to food allergies and provide kids menus. Some inns may even have playrooms and baby kits like diapers, pads, and even milk powder!
Enjoying a Wonderful Family Day Trip with Hot Spring and Kids Playground at the Same Place
i+Land Nagasaki(Nagasaki)

The inn is located on the Island of Iojima, a resort island within reach via a 30-minute drive from Nagasaki city.
In its "Play Kids Land", your children can freely enjoy a ball pool, a full-scale playground, trampoline, and a 3-metre slide, and you and your children can try staying in the unique "Kids Lodge" where the rooms have kids-sized furniture and installations! Your children will also be mesmerized by the family activity program- multi-media night walk "ISLAND LUMINA".
As for its hot spring, it has both outdoor and indoor baths with resting couch, chairs, tables around them, and private sauna, so you and your family can choose to have a great time together, even if you have family members who prefer to read on the chair . The rental private hot spring is also available for guests who are staying in their accommodation.
i+Land Nagasaki
Address: 3277-7, 1-chome, Iojima, Nagasaki, Nagasaki
Access: Walk 3 minutes from JR Nagasaki station, get to the bus stop in front of the signage of Ohmura Boat Raceand take the free shuttle bus for 45 minutes. (By reservation)
 
Inns to Enjoy an Authentic Japanese Hot Spring with Your Family!
with baby Bathtubs, Baby Food, and Kids Menu! Nakaya Ryokan(Gunma)
This is a hot spring inn offering "baby & kids accommodation package" and children-friendly facilities like baby bathtub in the rental private hot spring and even toys in the public bath; as well as baby food prepared with quality ingredients and additive-free sausages. You and your kids will also be amazed by the playroom with picture books and toys, and washing liquid specific washing milk bottles and kids tableware.You can also rent baby chairs and baby hangers!
Nakaya Ryokan
Address: 93, Yubiso, Minakami-machi, Tone-gun, Gunma
Access: Take Kanetsu Bus (to Tanigawadake Ropeway) at JR Minakami station for 10 minutes, get off at Yubie-hot spring. The inn is right there.
 
Magnificent Panoramic View by Kinugawa Onsen Ropeway! And the "Monkey Mountain" at the Peak!
Asaya Hotel(Tochigi)
This is a resort at Kinugawa Onsen of Nikko in Tochigi Prefecture, serving a buffet with over 100 delicious dishes with local ingredients for the great satisfaction of both adults and kids. It is also equipped with family-friendly facilities like a karaoke box, a game centre, table tennis, and cue sports.
Kinugawa Onsen Ropeway is right in front of the hotel, so you can get on it and reach the peak after checking out the resort. Next to the station at the peak, is the "Sky Garden Observatory" with a panoramic view of Kinugawa hot spring resort. You can even get a chance to meet monkeys at the "Monkey Mountain" and pray for good fortune of money at "Onsen Jinja" Shrine!
Asaya Hotel
Address: 813, Kinugawaonsentaki, Nikko-shi, Tochigi
Access: Take Express Spacia at Tobu Asakusa station (train ride is approximately 2 hours), get off at Kinugawa onsen station, and take the Tobu dial bus for about 8 minutes.