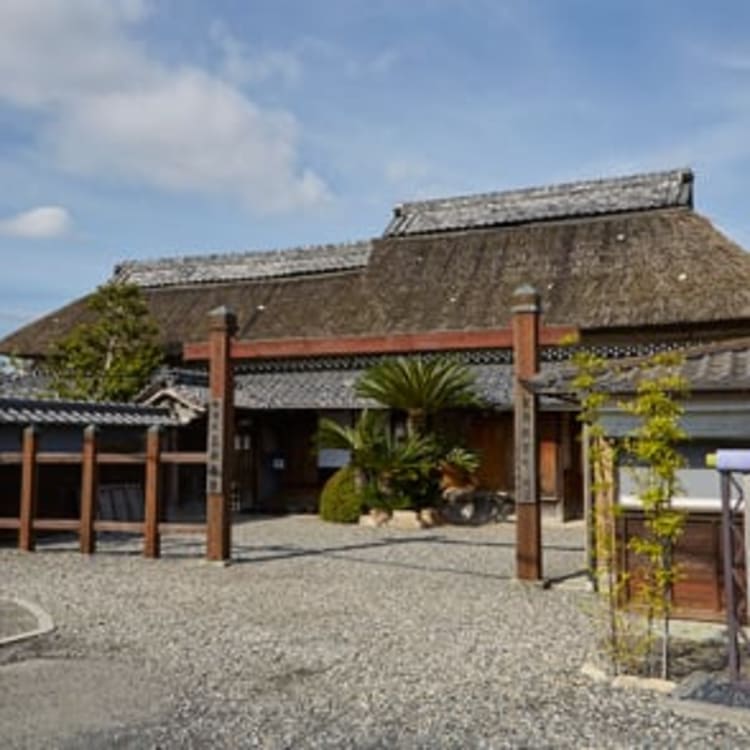 GUIDE
Shiga's Koka Ninja Village
by JNTO on 11 September 2018
While Shiga Prefecture has some gorgeous attractions, like Lake Biwa (the largest in Japan) and Hikone with its 400-year-old castle, the mountains and valleys south of the prefecture hide the jewel of Japanese culture – the mysterious and often misunderstood ninjas.
Together with neighbouring Iga in Mie Prefecture, Koka (or Koga) is considered the homeland of the ninja. The ninjas once flourished in Koka because in addition to its proximity to Kyoto, the rugged terrain made it perfect for stealth, and attracted other characters like bandits or soldiers defeated in war. Ninjas spent most of the Sengoku Period (15th and 16th centuries) as soldiers or mercenaries, and since then were used for espionage and spying.
The Koga Ninjas were best known for their highly successful guerilla attack in 1487 on the garrison of the Ashikaga shogunate at the behest of the Rokkaku clan who were hiding in the Koka mountains.
The best place to learn about these stealthy ninjas – and partake in their daily tasks – is to check out the Koka Ninja Village where you can find authentic ninja dojos and mansions. The village itself is very rural, featuring some authentic homes with trapdoors and hidden compartments for stashing people away during attacks.
You can live your ninja fantasies here – rent a full ninja costume (1,030 yen for adult, 610 yen for kids) and spend time throwing shuriken (Japanese stars) at straw targets in the throwing range. There's also an obstacle course that covers much of a ninja's typical range of skills, like scaling walls or gliding across water using improvised tools. Those who partake in the "training" will receive a scroll indicating their initiation into ninja tribe.
You can make another short trip to the Ninjutsu Yashiki (Ninja House), a seemingly ordinary dwelling that is about 300 years old and used to house actual ninjas. There are the same ingenious traps and hiding spots, as well as a shuriken throwing range.
Eat Like a Ninja
At Ninja Village try their specialty "Ninjutsu barbecue", which includes a selection of specialty beef, freshly baked vegetables, mushrooms cultivated in the village, and plenty of assorted dishes.
You can also sample some authentic ninja cuisine at Ninja Fujiissui in Iga City, less than an hour's drive from Koka. The restaurant itself has the same traps and hidden rooms as a typical ninja home, and the staff take pains to explain the different artifacts, like the classic shuriken, after you've enjoyed your meal. The menu features ingredients that the ninja ate to maintain their lean physiques. The colourful platters are rich with tofu, veal, persimmons, dried water chestnuts, and other assortments of flowers and mugworts.
At the end of the meal, chew down some hyorougan – a natural 'energy pill' that the ninja used to take, made of a crushed blend of rice, vegetables, herbs and seeds, and some sugar. It is said that ninjas used to eat 30 of these marble-sized balls a day for their nutrition.
Shiga Prefecture is also known for its beef and mushrooms. While the produce varies by season, in autumn the Matsutake mushrooms, which are prized for their aroma, are in their prime. Head to Uomatsu Shigaraki for its famous Hurricane Buffet (7,560 yen) where you can stuff yourself on two of Shiga's most famous ingredients, Matsutake mushrooms and the delectable Omi Beef, one of Japan's top three beef varieties.
Of all the types of wagyu (Japanese beef), Omi beef has the longest history; the cows were originally cultivated along the pristine waters of the Lake Biwa over 400 years ago, and presented as gifts to the shogun during the Edo period.
For a luxurious and intimate Omi beef experience, Matsukiya is a Meiji-era restaurant that serves Omi beef in steak and sukiyaki form. The melting foam salt on top of the steaks draw out the deep and rich beef flavours, while the fat is nearly all rendered out which makes it melt in your mouth.
How to get to Koka Ninja Village?
Koka Ninja Village is a 30-minute walk from JR Koka Station, and there is an occasional shuttle bus running from the north entrance of the station to the village. Koka Ninja House is about 20 minutes walk from JR Konan Station, a 7-minute train ride from JR Koka Station.
Ninja Village
Date: Closed on Mondays; winter
Time: Ninja Village – 10am to 4pm (weekdays); 9am to 5pm (weekends and peak travel seasons)
Entrance fee: Adults 1,030 yen; 820 yen for students (13-18 years old); 730 yen for children (6-12 years old); 520 yen for toddlers (2-5 years old)

Ninja House
Date: Open 7 days a week (closed from 27 December to 2 January)
Time: 9am to 5pm
Entrance fee: Adults 650 yen; children (4 years old and above) 350 yen